A seasonal favorite has made its long-awaited return to the golden arches.
On Feb. 20, McDonald's brought back the Shamrock Shake along with a minty friend, the Oreo Shamrock McFlurry, to widespread applause on social media and beyond. Yes, the American public is as usual quite excited about the return of the green treat just in time for St. Patrick's Day.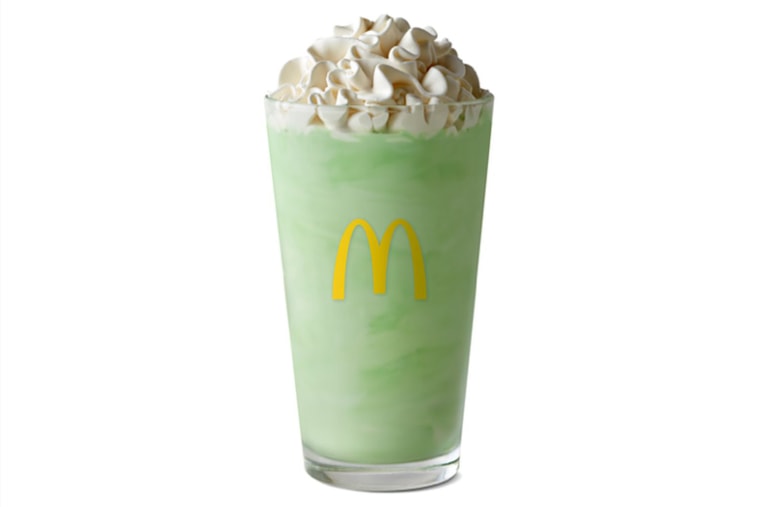 Mickey D's Shamrock Shake is made with the chain's vanilla soft serve and blended with a minty Shamrock Shake syrup before being topped with a light whipped cream. The iconic chartreuse confection is available in small, medium and large for a limited time while supplies last.
If you opt for an Oreo Shamrock McFlurry, which was first introduced in 2020, you'll be getting vanilla soft serve, Shamrock Shake syrup and, instead of whipped cream, crumbly pieces of Oreo cookie mixed throughout. This particular treat is only available in one size, and of course, with that unique square-handled spoon.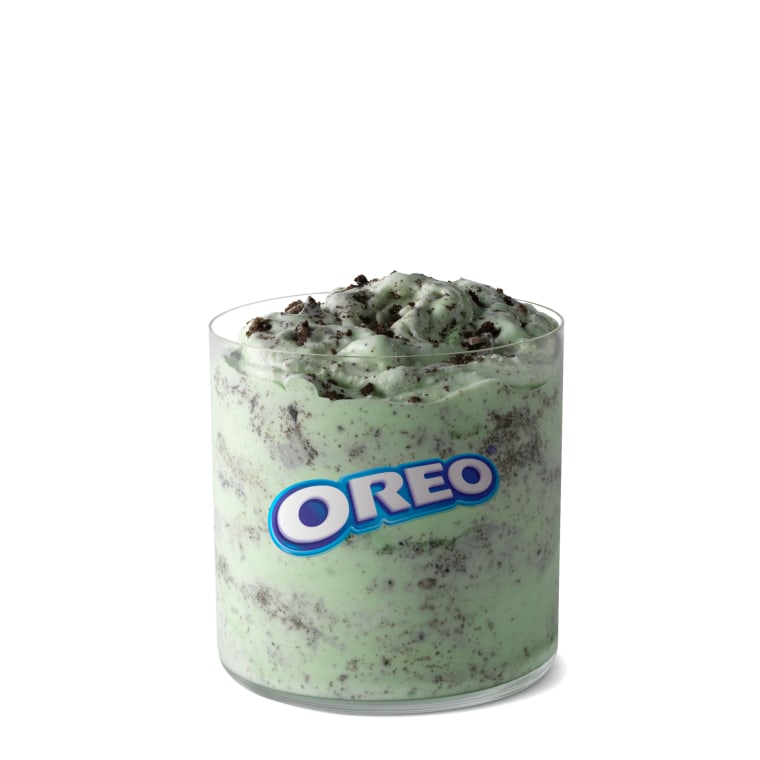 According to the home of the Hamburglar, the Shamrock Shake was created in 1967 by Hal Rosen, a franchise owner in Connecticut who made the mint shake in celebration of St. Patrick's Day. It was such a success that the treat debuted nationally in 1970 and has been a big hit across the country from its debut all the way to today.
The Shamrock Shake also is to thank for raising the funds through its sales to help open the first Ronald McDonald House in 1974. The charity assists in keeping families close during difficult times and its stated mission today is to create, find and support programs that directly improve the health and well-being of children. There are now over 260 RMHC Chapters in more than 60 countries and regions.
Some sales from the vibrantly verdant concoction still benefit Ronald McDonald House Charities. Just last year, McDonald's restaurants across New England donated 25 cents from each sale of the dessert to celebrate the minty green drink's return. Proceeds went to local Ronald McDonald Houses in New England in the lead up to St. Patrick's Day, proving that sometimes luck is something a community can make for itself.
CORRECTION (Feb. 28, 2023, 5:27 p.m. ET): A previous version of this article incorrectly stated that there are 375 RMHC Chapters. There are actually 260.