Shake Shack has been ordered to pay $20,000 to a former employee and will update its company policies after a case of gender discrimination came to light.
On Feb. 13, the California Civil Rights Department announced it had reached a settlement with Shake Shack to resolve an unnamed former employee's complaint of discrimination, harassment and retaliation based on his gender identity and gender expression.
"The complainant, who was trained in San Francisco and assigned to work in an Oakland Shake Shack restaurant, alleged that he was repeatedly misgendered by co-workers and that when he complained, management failed to take reasonable steps to correct the behavior," the complaint reads.
According to the release, the complainant brought the issue to management, who told him repeatedly that "he would have to explain his gender to co-workers" rather than allowing management to step in and correct the discriminatory behavior.
Management's failure to address the complainant's concerns reportedly frustrated the worker to the point that he quit after only a month of working at the Shake Shack location.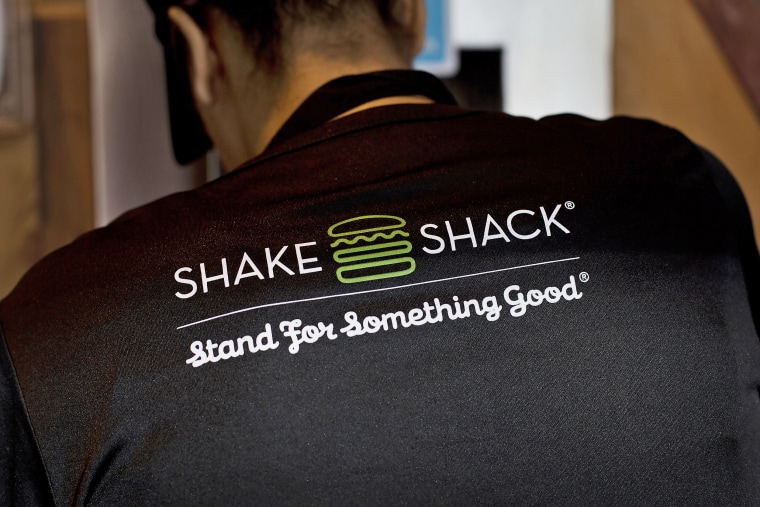 "California law prohibits intentional misgendering in the workplace," Kevin Kish, California Civil Rights Department's director, said in a press release.
"Intentional misgendering and other forms of discrimination based on gender identity and gender expression can be stressful and traumatic. CRD appreciates Shake Shack's acknowledgement of its responsibility to provide a discrimination-free environment to its workforce," he said.
When reached for comment, a Shake Shack spokesperson issued TODAY.com the following statement:
"Creating a welcoming and fulfilling environment for all our employees and guests is critical. We are constantly taking steps to ensure our policies and culture reflect our commitment to diversity and inclusion in the workplace."  
According to the department, Shake Shack and the complainant resolved the matter through participation in voluntary mediation with its Dispute Resolution Division, which provides a free, confidential voluntary mediation process for discrimination complaints which are facilitated by a neutral third party.
Through this process, Shake Shack reached a settlement agreement that awards $20,000 to the complainant.
Shake Shack has also agreed to update its policies in regards to retaliation, harassment, discrimination and bullying as part of the agreement.
The multinational burger chain will also provide more training about discrimination based on gender identity and expression to managers and staff and will report all complaints of gender identity and gender expression discrimination or harassment to the California Civil Rights Department for a one-year period.
Restaurant workers who belong to the LGBTQ community face discrimination at higher rates than cisgendered or straight ones, according to a June 2022 report by One Fair Wage and the UC Berkeley Food Labor Research Center.
The report found that LGBTQ restaurant workers face higher levels of sexual harassment, homophobia and transphobia than their non-LGBTQ peers, with 25% of LGBTQ people reporting discrimination based on sexual orientation or gender identity. Half of them also said it negatively impacted their work environment.