Here's a good opportunity for anyone in peppero-need of a job.
The pizza delivery app Slice is hiring a pizza influencer who could earn as much as six figures, giving the ideal candidate a pretty nice piece of the pie.
"You will help develop and test video content hypotheses to determine which formats are most engaging," according to the job description. "You would also be expected to post from both the Slice and your personal handles, with the goal of increasing followers and reach across both. This is a full-time, salaried position and cannot be performed under part-time hours."
Yes, it's definitely not your run-of-the-marinara job. The influencer will film, edit and appear in videos across social media to grow Slice, while generating content that appeals to the pizza-eating public. The job also requires the employee to interview pizzeria owners, "bringing high energy and helping to bring energy out of shop owners who might not have much experience on camera."
The influencer will post a minimum of three videos each week on TikTok and Instagram to help the company on those platforms, develop relationships with food influencers to create content, suggest what content to keep or eliminate and work on contests and giveaways.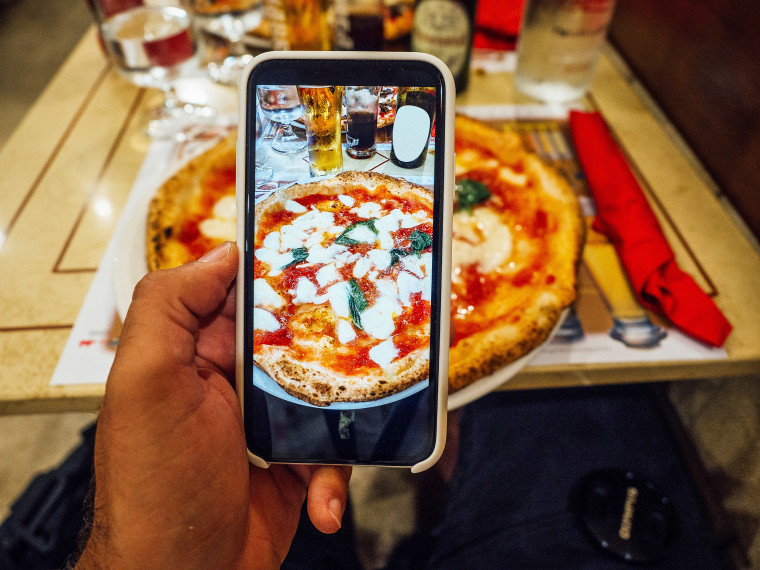 "You will be the 'face"' of the company across TikTok and Instagram, so we're looking for a creative, entrepreneurial content creator who wants to build their own social profile alongside Slice," the job description states.
Slice says the ideal candidate is someone who loves pizza (duh!), but also a person who has at least three years of experience creating video content, as well as knowledge of making videos that "keeps people watching."
The job comes with medical, vision and dental insurance, 401(k), a monthly wellness stipend and, naturally, a weekly pizza stipend. And the job comes with even more dough than the lucky person who lands the job will eat — it pays between $85,000 and $110,000, depending on location, experience and other factors, which should get the person who lands the job to feel like they are in the upper crust of society.
Out of the (delivery) box jobs are not as controversial as, say, putting pineapple on pizza. In June, the University of Wisconsin announced it was looking for a cheese-tester, which is gouda work if you can get it. The tester is expected to chow down on 24 cheese samples and 12 pizzas each week, along with other food options.
In 2022, candy retailer Candy Funhouse put out an ad for the sweet gig of "Chief Candy Officer," while the Texas-based on-demand delivery service Favor Delivery sought a temporary "Chief Taco Officer" earlier that same year.
In 2021, the spice company McCormick also announced it was hiring a Director of Taco Relations, a job that paid $100,000 for up to four months of work.