This is not a matter to take lite-ly.
The BBB National Programs' National Advertising Division has recommended Molson Coors end a claim made in Miller Lite commercials that came out last year saying "Light beer shouldn't taste like water. It should taste like beer."
The decision came after a hopping mad Anheuser-Busch challenged the claim.
The NAD said in a statement Feb. 23 that the line in the commercials "is not puffery or a mere opinion."
"Although no specific competing light beer is identified by name in the challenged videos, NAD determined that tasting 'like water' is a measurable attribute," the group said.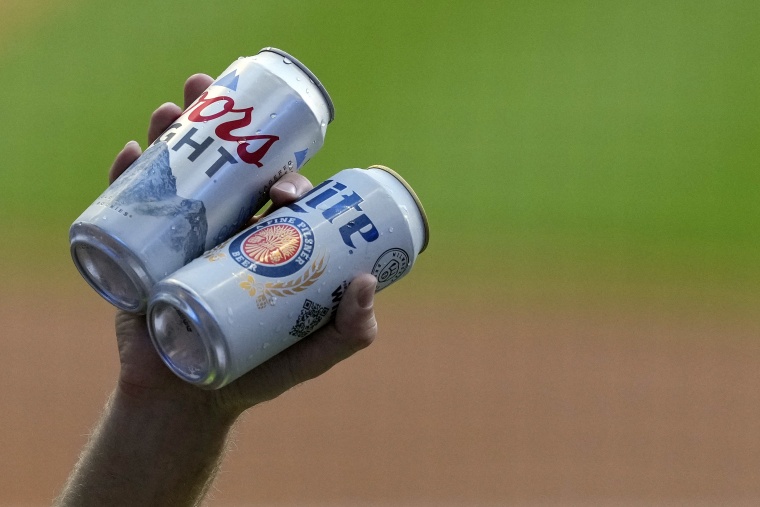 "Reliable sensory testing could demonstrate whether consumers detect a watery taste or the complete absence of taste. Consumers may also reasonably expect that the statement is supported by such evidence," the organization continued.
"Because Molson Coors did not submit evidence supporting the claim that any other light beers 'taste like water,' NAD recommended that the claim be discontinued."
The NAD's recommendation left a bad taste in Molson Coors' mouth, prompting the company to fire back with a sobering rebuttal indicating it will not take the matter lying (watered) down.
"We vehemently disagree with this decision because we believe light beer should taste like beer, not water, and we are well within our right to share that belief," Molson Coors' Chief Communications Officer Adam Collins said in a statement to TODAY.com.
"We have appealed the NAD's decision and will proudly continue to make light beer that tastes like beer."
For Anheuser-Busch's part, a company spokesperson issued the following statement to TODAY.com:
"Anheuser-Busch appreciates NAD's thoughtful review and conclusion regarding Miller Lite's baseless advertising claims about light beer. True stewards of the beer industry should be working together to strengthen the beer category instead of resorting to misleading attacks that denigrate products enjoyed by millions of beer drinkers."