Like Szechuan Sauce, the Big N' Tasty and the McRib, straws at McDonald's might soon become a relic of fast-food chain's past.
McDonald's first confirmed the use of its new strawless lids on Jan. 25 to Restaurant Business Online, who spotted them being tested in Minneapolis, Minnesota, but the chain said that other markets are also testing the new lids. According to the report, customers in those markets can still request a straw if desired.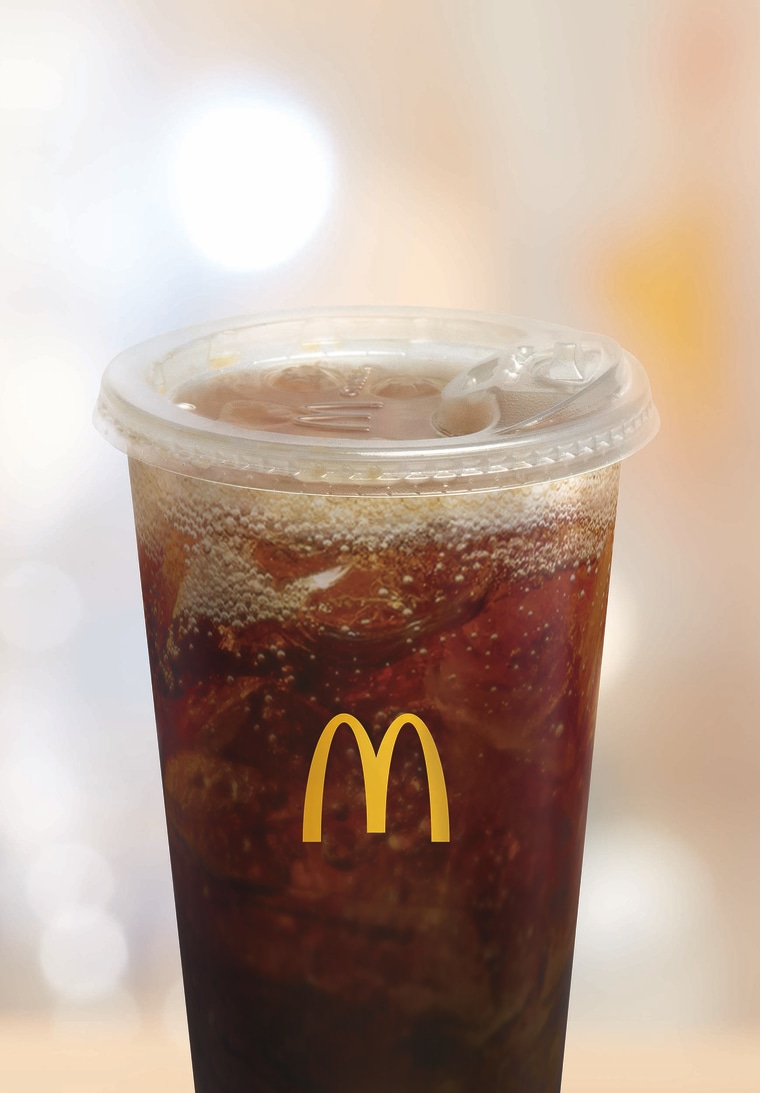 The change comes after McDonald's started phasing out plastic straws in favor of paper in June 2018, which garnered backlash and criticism from its consumer base. Among complaints that the straws were not user-friendly, reports emerged that while the plastic straws were recyclable, the paper ones were not.
McDonald's confirmed the arrival of strawless lids to TODAY.com.
"McDonald's is currently testing strawless lids for our cold beverages in select U.S. markets," a McDonald's spokesperson tells TODAY.com. "These lids help optimize our packaging and eliminate the use of small plastics, just one example of the many solutions we're reviewing as part of our ongoing global commitment to reduce waste across restaurants and advance recycling."
If you're concerned about spillage, it's worth noting the lids have a pullback tab to prevent liquid from splashing out. In order to drink from the cup, you pull back the tab and secure it into its dock.
Because of consumer pressure, McDonald's has made some sustainability efforts, attempting to reduce waste while also transitioning to more sustainable packaging and Happy Meal toy materials.
In June 2018, the fast-food giant said it was working with suppliers to reduce greenhouse gas emissions from restaurants and its offices by 36% by the year 2030, also adding that it was aiming to reduce emissions by 31% across its supply chain by the same year.
Now, according to McDonald's, approximately 82.7% of its primary packaging materials and 96.8%1 of its primary fiber packaging comes from recycled or certified sources. The chain is aiming to boast the use of 100% certified, recycled or renewable materials by the end of 2025.
McDonald's is not the only chain looking towards sustainability. Coffee juggernaut Starbucks announced in July 2018 that it would commit to banning plastic straws in its stores worldwide by 2020. The chain followed through on its promise by instituting its own strawless recyclable lids across the U.S. and Canada in 2020.
As for how the public is handling the idea of a possible strawless future at McDonald's, many people are taking to social media to let their opinions be known on whether or not they support a McSippy cup.
"This new mcdonald's cup cover is just an adult sippy cup and u cant change my mind," tweeted one person. Whether or not they think that's a good thing is up for debate.
"McDonald's sippy cup…MY MORTAL ENEMY!" wrote another user, along with an angry face emoji.
"Nah that McDonald's fountain coke won't hit right without the straw," noted another person on Twitter.
Still, there are many of those on social media who support the change and other efforts by fast-food chains.
"My opinion on the McDonald's cup update / Straws: lame, boring, I've choked because of air in them, kills turtles," tweeted one supporter. "Sippy cup: better, new , fun , haven't choked, saves turtles lives (frfr.)."