Candy conglomerate Mars Wrigley has been fined after two workers fell into a tank of chocolate at its Pennsylvania factory last year. 
The Occupational Safety and Health Administration (OSHA) issued a $14,502 fine to Mars Wrigley, the makers of M&M's, Dove and more for an incident it described as "serious" in a report.
"Employees of an outside employer, I.K. Stoltzfus Service Corp., cleaned tanks, including the Dove chocolate batching 20 micron tank, owned by the onsite/host employer, Mars Wrigley," reads the report. "The employer did not furnish employment and a place of employment which were free from recognized hazards that were causing or likely to cause death or serious physical harm to employees."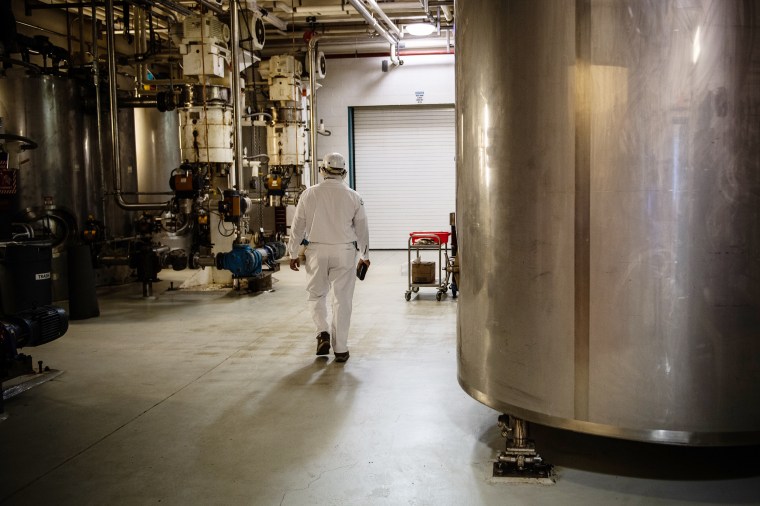 The incident in question occurred on June 9, 2022. Two workers at the Mars Wrigley factory in Elizabethtown, Pennsylvania fell into a vat of chocolate. At the time, a Lancaster County 911 spokesperson confirmed to TODAY.com that the department received a phone call about the incident around 10:51 a.m. ET.
"The incident currently is being downgraded, but originally two employees were stuck in a sort of dry chocolate," the spokesperson said.
Reports following the incident indicated that the two workers couldn't be simply lifted out of the tanks — they needed to be cut out through a hole in the side by the Elizabethtown Fire Department.
According to the Lancaster City Bureau of Police, both workers were taken to an area hospital as a precaution with no serious injuries reported.
When reached for comment, a Mars Wrigley spokesperson issued the following statement to TODAY.com:
"The safety of our Associates and outside contractors are a top priority for our business. As always, we appreciate OSHA's collaborative approach to working with us to conduct the after-action review."