Giada De Laurentiis, chef, mom to Jade and regular TODAY guest, is officially leaving the Food Network after 20 years.
"Giada De Laurentiis is culinary royalty, someone who has taught audiences how to properly pronounce every cut of pasta imaginable for nearly two decades," a spokesperson for Food Network tells TODAY.com in a statement. "Food Network will always be proud of the beautiful content we have created together, and our table will always have an open seat for Giada."
A spokesman for De Laurentiis did not immediately reply to a request for comment.
De Laurentiis' departure comes on the heels of news that she had signed a deal to create and produce unscripted TV programming for Amazon Studios.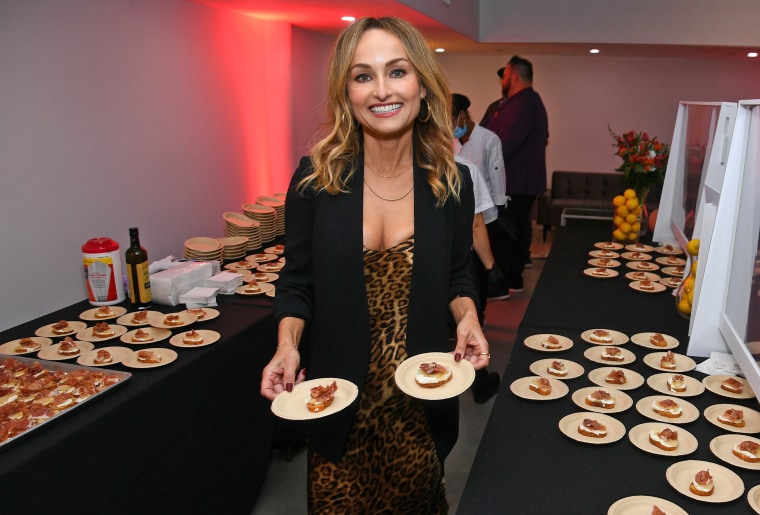 "Under the pact, De Laurentiis will develop and executive produce with an eye towards starring in original unscripted television programming on behalf of the studio," Deadline wrote in a Feb. 9 report.
"Big week! Super excited for what's to come!" she wrote on Instagram that same day, while posting a screenshot of Deadline's story.
De Laurentiis, who has also written several cookbooks, says she's thrilled to embark on this new adventure.
"I'm looking forward to this next chapter. I've been a fan of Amazon for a long time, and I'm excited for what we will accomplish together," she said in an statement to Deadline.
De Laurentiis, who regularly appears on TODAY, has been with Food Network since 2002 when a network executive read about her and her family in Food & Wine magazine and contacted her. Since then, she's won Daytime Emmy Awards for hosting "Everyday Italian," "Giada at Home" and "Giada Entertains," and has also appeared on "Giada's Holiday Handbook," "Giada in Italy" and "Food Network Star."