One Southern country-themed restaurant is hoping for couples to cement their love over an Old Timer's Breakfast or a Country Fried Steak, and are offering quite a prize for them to do so.
On Feb. 1, Cracker Barrel announced a Valentine's Day contest that may make couples press fast forward on their engagement plans. The contest, called the "I Said 'Yes' at Cracker Barrel Valentine's Day Contest" will award free Cracker Barrel for a year to five couples who record their marriage proposal at any Cracker Barrel location nationwide. That's a lot of Chicken n' Dumplins.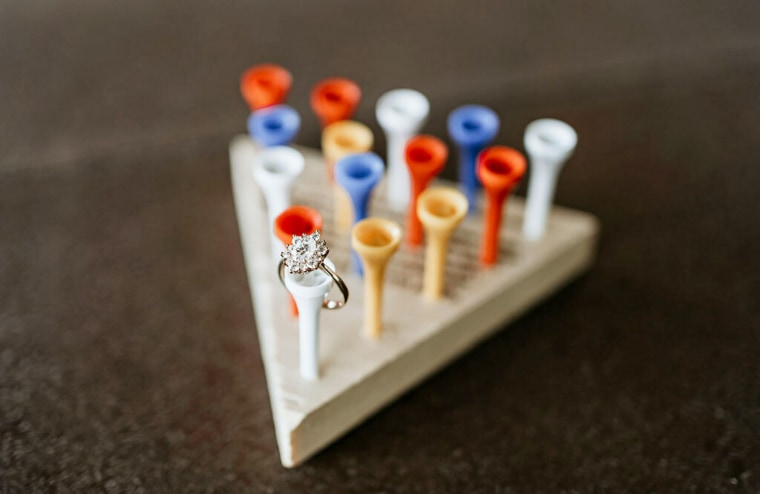 This Valentine's season — from Feb. 10 until Feb. 16 — the purveyor of Pecan Pancakes is asking couples to record their proposal video inside of a Cracker Barrel and post it publicly on Instagram.
The restaurant chain is also asking these fried-food-loving fiancés to include a caption about why they decided to propose at the restaurant to be entered for the chance to win.
In order for their entry to be valid, couples must also include the hashtags #ISaidYesAtCrackerBarrel and #Contest, and tag Cracker Barrel's official Instagram (@crackerbarrel) in their wedding proposal video.
"Cracker Barrel isn't just a restaurant, it's a place where care is the main ingredient—from the homestyle food we serve to our warm, welcoming atmosphere—guests can expect the same familiarity and comfort of feeling cared for in everything we do, every time they visit," Jennifer Tate, Cracker Barrel's senior vice president and chief marketing officer, said in a press release. "This Valentine's Day, we want to extend our main ingredient even more by inviting guests to show the person they care about most how truly special they are."
No purchase is technically necessary to enter the contest, so feasibly, couples could walk in, record their proposal in front of the host stand and leave. But where's the country-fried fun in that?
If you're thinking about popping the question but can't envision what a Cracker Barrel celebration might look like, take a look at Katrina and Travis Nelson's wedding photos, which were taken at a Virginia Cracker Barrel in 2019.
And if you ultimately decide you don't like the idea of sharing an intimate moment with strangers just trying to finish their grits and lemonade in peace, Cracker Barrel is also offering a Valentine's Day deal for anyone, boo'd up or not.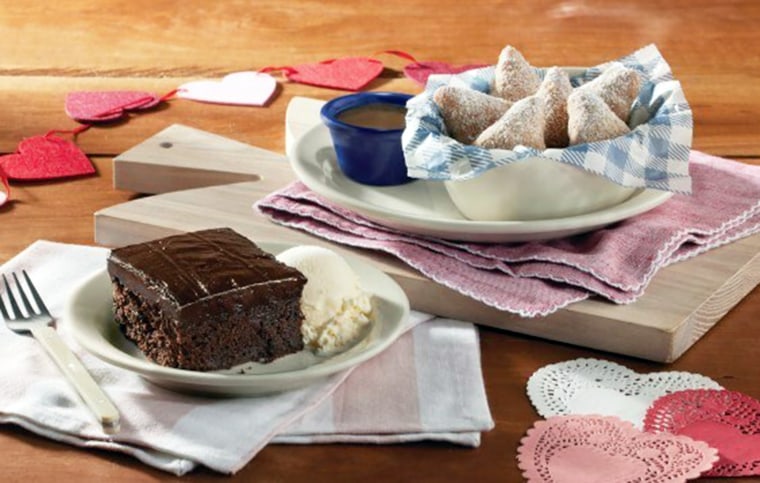 From Feb. 10 to Feb. 14, choose any two entrees from a select Valentine's Day menu and receive one free dessert to share, including its warm Double-Fudge Chocolate Coca-Cola Cake or Biscuit Beignets.