There's a new host coming to the big white tent.
British actor and TV personality Alison Hammond will be joining "The Great British Baking Show" as a co-host for Season 14, the U.K.'s Channel 4 announced on March 17.
She is replacing co-host Matt Lucas, who is leaving the baking competition show after three seasons.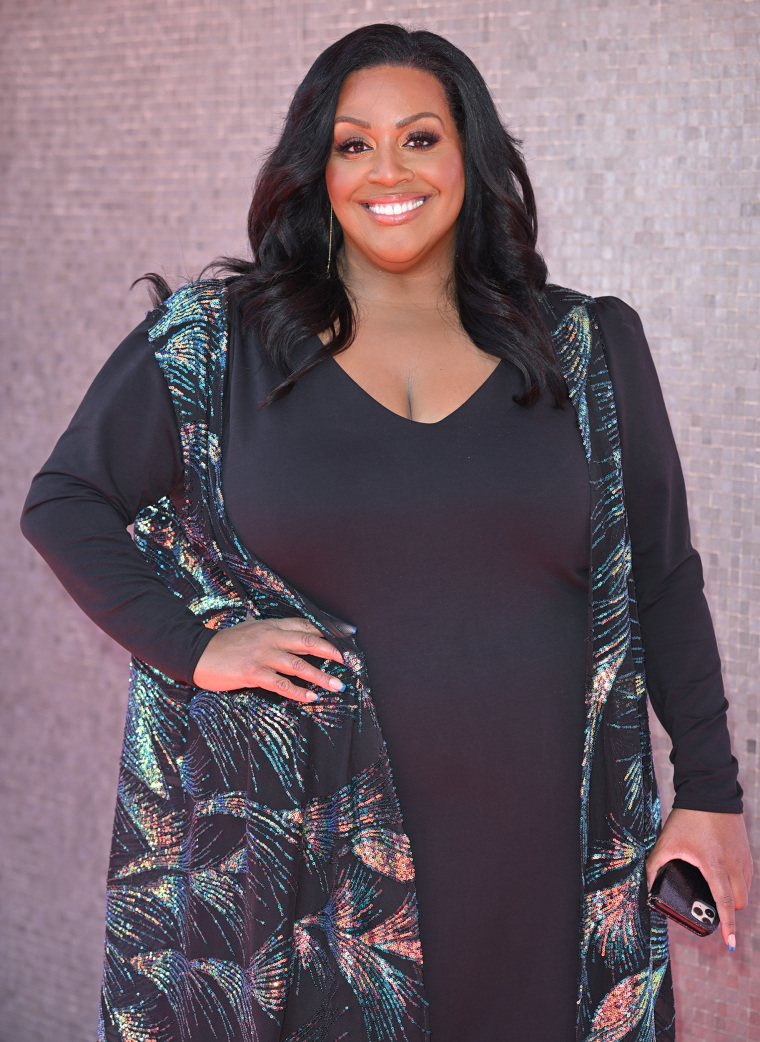 Lucas congratulated Hammond on Twitter after the news broke, saying she was "born" to co-host the show and said she will be "brilliant."
Hammond, 48, has been a presenter on ITV's "This Morning" for more than two decades, and has also appeared on reality shows including "Big Brother" and "Strictly Come Dancing." She will be the first person of color to host the show, which first aired in the U.K. in 2010.
She celebrated the news with a showstopper bake of her own — a cake topped with fondant figurines of herself standing next to co-host Noel Fielding and judges Prue Leith and Paul Hollywood.
"Do you know what, I'm just absolutely thrilled I'm going to be meeting the bakers very soon," she said in an Instagram video of the cake.
"I'm so very excited," she added, as the camera panned to the icing versions of her "Baking Show" co-stars. "As you can see, all my colleagues are absolutely speechless."
All of Hammond's future colleagues on the show, which is known in the U.K. as "The Great British Bake Off," welcomed the presenter with open arms.
"Huge congratulations Alison, you will be magnificent and I can't wait for your infectious laugh to be ringing through the tent," Leith commented on her Instagram post.
"Congratulations and Welcome to the tent lovely !!" Fielding chimed in. "We are gonna have an absolute blast together. I can't wait. I'm buzzing. Two naughty kids together :) x x x.x The bakers will love you ❤️ x."
Hammond also scored a virtual Hollywood handshake, with judge Paul Hollywood writing in the comments, "See you on the tent 👏 welcome xx."
This actually won't be Hammond's first visit to the white tent; she appeared as a baker on the show in 2020's "Celebrity Bake Off."