It might still be August, but it already looks like summer is over in the candy aisle.
This month's early pumpkin-flavored onslaught across various brands has continued with the release of White Pumpkin Pie M&M's, a new flavor that even has the cartoon M&M on the bag wide-eyed.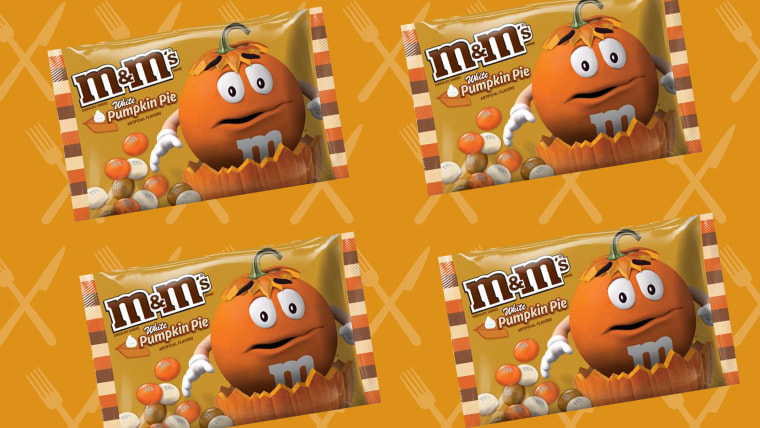 The new M&Ms, which are made with white chocolate and pumpkin pie-flavored coating, are being sold at Walmart and other retailers, a spokesperson for M&M's maker Mars confirmed to TODAY.
Proving that you can never have enough fall-related flavors, these new M&M's follow on the heels of previous seasonal M&M offerings of Pecan Pie, Candy Corn and Pumpkin Spice Latte flavors.
The rollout of the new M&Ms came just days after Starbucks announced that it's releasing Bottled Pumpkin Spice Lattes.
And that news came after World Market released its annual pre-ground pumpkin spice coffee on Aug. 1, so you're forgiven if you think it's actually the middle of October right now even though it's still the hottest month of the year.
Follow TODAY.com writer Scott Stump on Twitter.