Secret menus at chain restaurants are nothing new—In-N-Out's is now right on its website. And Starbucks' "secret menu" is quickly becoming another one of the worst-kept secrets in the food world. Earlier this week, the chain rolled out a "Fan Flavors" campaign, promoting six customer-favorite, formerly "secret" Frappuccino concoctions.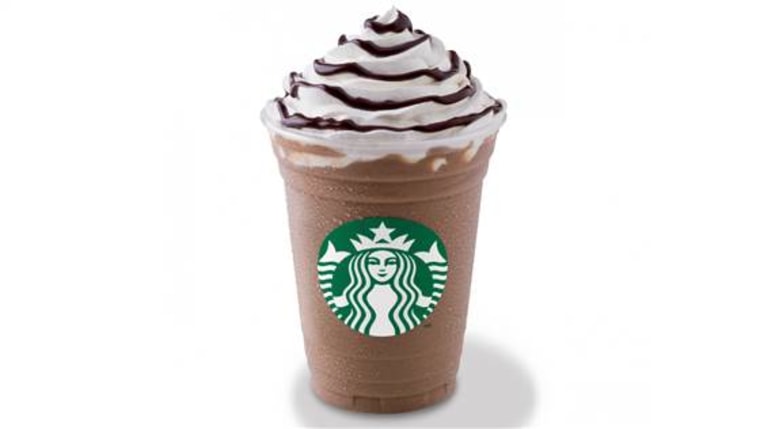 So what "off-the-menu" drinks will be the next to make it to the big time? Starbucks' next move can be hard to predict, but to try to figure it out, you can look to its recent history, says Tanya Du, administrator for StarbucksSecretMenu.net.
Take the flavors in the new Frappuccino contest for example. "A few were no surprise. Cotton Candy is the most widely recognized secret-menu item, so many customers and baristas already know the recipe off the top of their heads," Du says. (The other currently promoted flavors are Cupcake, Lemon Bar, Red Velvet, Cinnamon Roll, and Caramel Cocoa Cluster.)
Candy Cane and Birthday Cake Frappuccinos have also been advertised as limited editions in-store and on social media, she notes, and the formerly secret S'mores frap was officially added to the menu for this summer.
Go off the menu with these 8 secret Starbucks drink ideas
"As for what's next," she guesses, "the Cookie Dough, Raspberry Cheesecake and Oreo (or 'Cookies and Crème' to avoid trademark infringement) Frappuccinos are all Starbucks secret-menu fan favorites. We're sure many customers would be ecstatic to see those being promoted at their local Starbucks."
Another Starbucks guru predicts we may see a lull before the next splashy release. "It's been a lot of new cup codes and recipes for baristas to get used to," says Melody Overton, a Seattle-based lawyer and author of the site StarbucksMelody.
If she could have her way, Overton says she hopes the chain will add a Frappuccino that tastes like—wait for it—a Wendy's Frosty, with the help of a new milk chocolate mocha sauce, which is supposedly only temporary. Get the ordering instructions here so you can try it for yourself!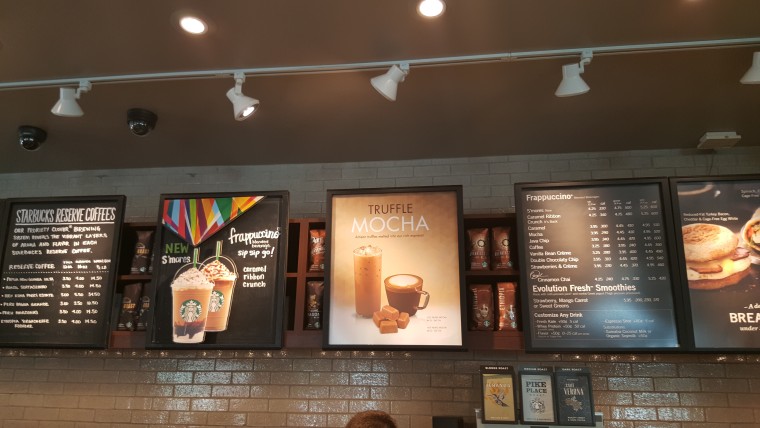 "Based on the popularity of the milk chocolate mocha sauce, I'd bet that the next addition (if there is one) might use that to make some sort of wonderful milk-chocolaty Frappuccino. I say that with the big caveat that Starbucks is hard to predict! It could be wishful thinking on my part," Overton says, adding that her best guess is a truffle mocha drink, which has been spotted in testing.
A Starbucks spokesperson confirmed to TODAY.com that "In late May, we began testing Truffle Mocha in a store in Kirkland, Washington. The Truffle Mocha is made with premium chocolate truffles that melt into the espresso. We're looking forward to learning more from the test, but do not have additional information to share on future availability of this product in our stores."
How do baristas keep track of all these off-the-radar recipes? "There's a binder around here somewhere," one local barista told me. "But most of the time, I use the app," she said, referring to the slew of non-official "secret menu" Starbucks apps you can download, which list the shot-by-shot recipes for hundreds of possible drink concoctions.
(Some also consider it good secret-menu etiquette to have the recipe at the ready for your barista.)
The chain, as usual, remained mum on its next move. "While at this time we have no plans to release any additional Fan Flavor Frappuccino beverages, we are always listening to customer feedback," a spokesperson told TODAY.com.
Is there an out-of-this world, unofficial Starbucks drink you've tried?