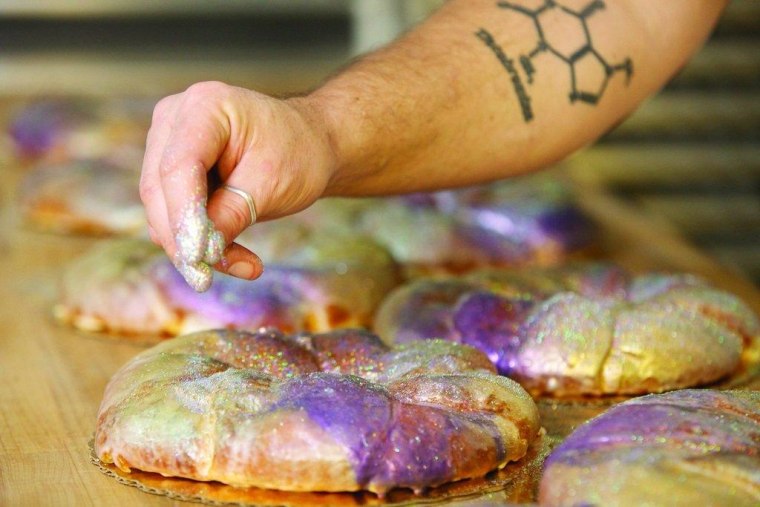 It only took five minutes for my mouth to salivate and stomach to rumble after the plane touched down. New Orleans, arguably America's most historic culinary capital, will do that to you. Brassy billboards advertise mahogany-hued gumbo and shrimp 'n grits long before the French Quarter — within a few steps from the plane, in fact.
A handful of the city's restaurants have stayed in business for over 100 years, serving up many of the same dishes they did when Louis Armstrong was just a boy singing on street corners for tips. Their names bespeak their French Creole heritage: Galatoire's, Arnaud's, Antoine's — to name a few.
Just this month Saveur magazine reviewed some of The Big Easy's most cherished culinary haunts — the kind of places where bow-tied waiters still serve classics like gumbo, shrimp remoulade and oysters Rockefeller to gussied-up guests. But that's not all the city's culinary scene has to offer these days. While Food & Wine recently named Creole and Cajun cuisine a "food fad that faded," I respectfully disagree and point to the new class of chefs and restaurateurs that has emerged, eager to experiment with these time-honored recipes and traditions.
The city has blossomed in recent years with an influx of bars and bake-shops, fine dining establishments and simple cafes breathing fresh life into an old scene. In fact, over 500 new restaurants have opened in New Orleans since Hurricane Katrina struck. But nearly all of these establishments pay tribute to the region's history, one way or another.
As evidence, I present a few classic dishes that I encountered on my recent trip that have been — well — kicked up a notch (to borrow a few words from one of The Big Easy's more famous chefs, Emeril Lagasse).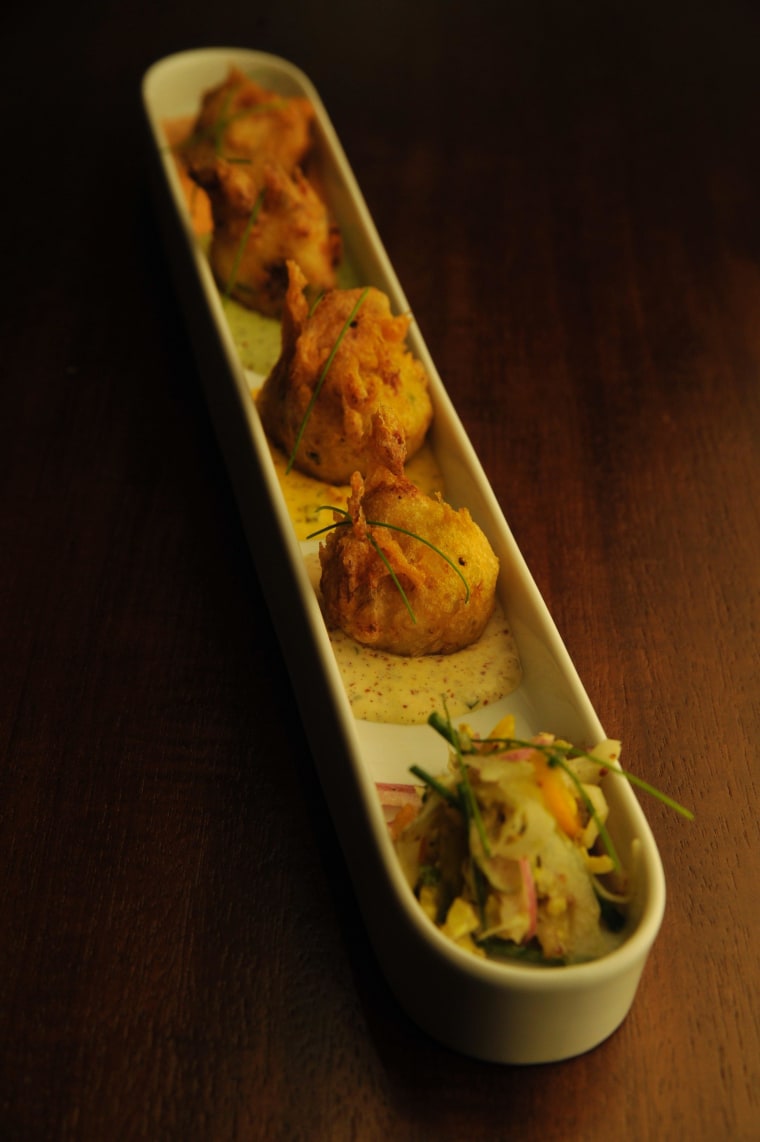 Beignets
These airy balls of fried dough came to New Orleans with the French and became sealed into its history with the opening of Café du Monde in 1862. Today, the café continues to sell its Frenchie doughnuts, topped with a heap of confectioner's sugar and served with chicory coffee. Café du Monde hasn't messed with its magic in over a hundred years, but culinary masters John Folse, a Louisiana native, and Rick Tramonto, a celebrated Chicago chef, were willing to give it a try.
At their French Quarter restaurant R'evolution, the chefs turned this sweet dish into something savory by creating a deliriously good beer-battered crab beignet appetizer. Fried in batter made with a local beer, the dish is airy on the outside and richly creamy inside — perfect for dipping into one of the four remoulade sauces that accompany the dish. It's one of many historically inspired offerings on a menu that Folse and Tramonto painstakingly developed to evoke the seven nations that migrated to Louisiana over 300 years ago.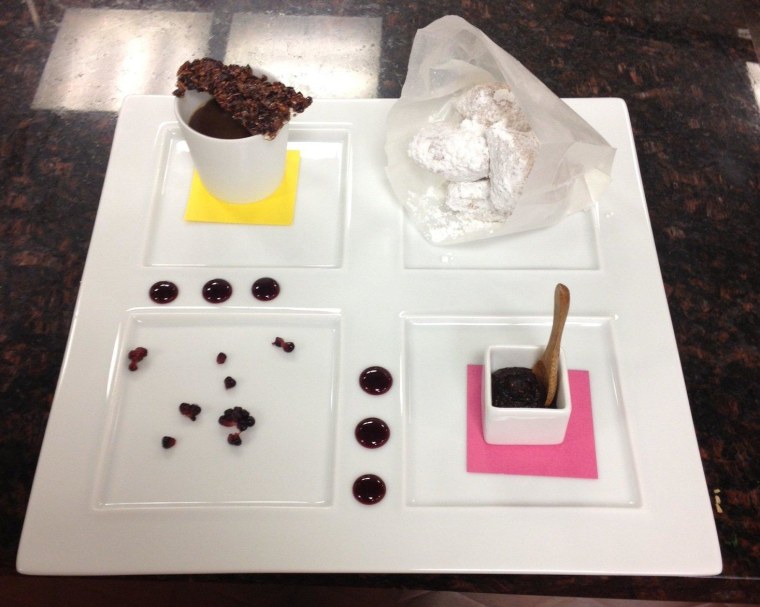 "It's not so much that we're creating something entirely new, but we're paying respect to these cultures," Folse told TODAY.com. "What you experience is Rick and I's take on it: Me living all of my life cooking here and introducing Rick as that new refugee coming into Louisiana as the early colonists did."
Confections
When you think of New Orleans candies, you think pralines, right? And yes, Aunt Sally's is still there, dishing out sticky discs of nuts and syrup to tourists daily. But at Sucré, a sweet shop with two locations in the New Orleans area, you can try a more of-the-moment treat while paying homage to the praline.
Just taste their southern pecan macaroon, one of four New Orleans-inspired flavors, and you just might become a convert. With a rich, creamy center and light-as-air exterior, these tiny pastries rival the great macaroon shops of Europe while taking advantage of the area's flavors through locally sourced ingredients.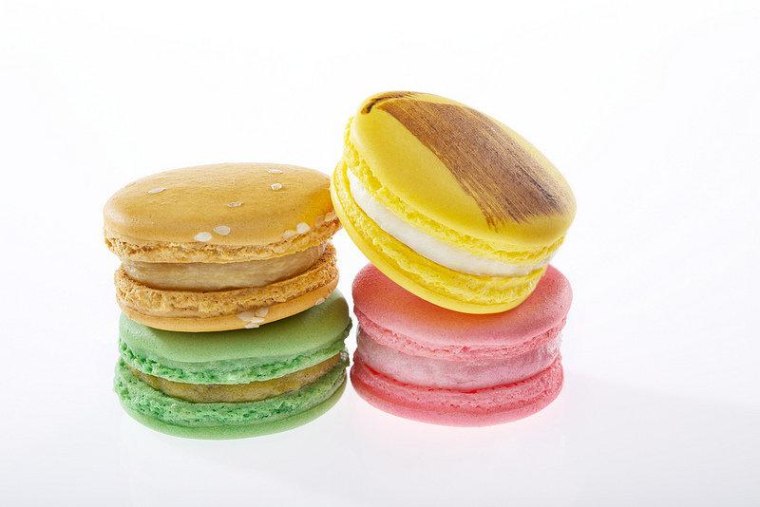 "New Orleans used to be extremely closed conservative and not so interested in what the world might think or do in relation to food," founding partner Joel Dondis, a Louisiana native, told TODAY.com. "Katrina undid all that."
The shop serves more than macaroons, but the real New Orleans classic they're taking to the next level is the king cake, a traditional Mardi Gras pastry colored purple, green and yellow and baked with a small trinket tucked inside. Sucré's pastry chef Tariq Hanna gave the cake a glitzy makeover with edible glitter, a thin coating of icing and decadent layers of cream cheese (recipe below). It took first prize in an annual King Cake contest last year and was dubbed the city's "first 21st-century king cake" in the Times-Picayune.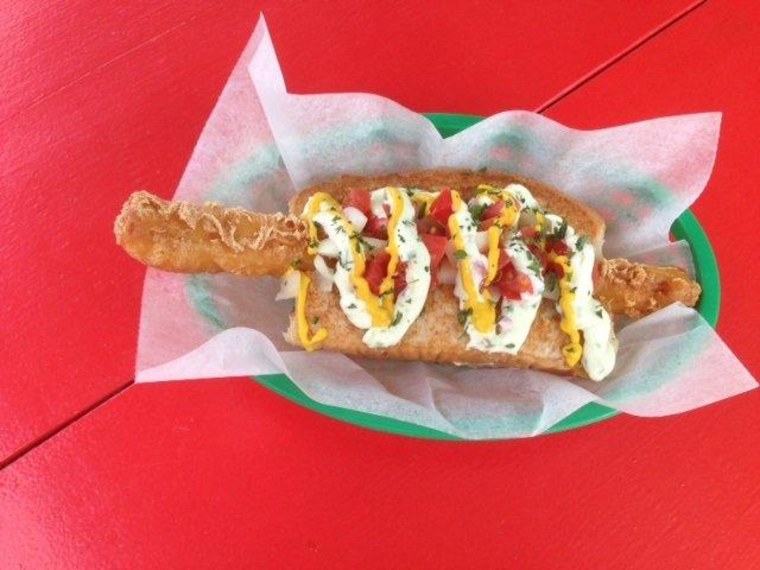 Sausage
New Orleans' hot dogs may be more famous because of Ignatius Reilly's pitiful cart in "Confederacy of Dunces" than for their actual presence in the city. But there has always been sausage in Cajun and Creole cuisine, whether in its stews, soups or rice dishes like jambalaya.
At Dat Dog, owners Constantine Georges and Skip Murray have put the sausage center stage, with duck sausage dogs, alligator dogs, crawfish dogs and more than a dozen others inspired by European and bayou flavors.
"There are all kinds of ways that people were eating sausage but no one thought about putting them in a bun," Georges told TODAY.com. "It's something we do really well, and while you can get hot dogs and sausages in other parts of the country, they're nothing like this."
Can't make it out to The Big Easy? Party like it's Mardi Gras all year long with this recipe below:
King Cake
Recipe courtesy of Sucre
For dough:
2/3 cup whole milk
5 tablespoons sugar, divided
1 1/2 teaspoons instant yeast
2 large eggs, room temperature
2 3/4 cups unbleached all-purpose flour
1 teaspoon kosher salt
1/2 cup (1 stick) unsalted butter, cut into 1-inch pieces, room temperature, plus 1/2 tablespoon, melted
Combine flour, sugar, salt, yeast and milk in a mixing bowl and mix on low speed till it comes together. As dough comes together, add 1 egg at a time then add butter gradually. Continue to mix at medium speed till smooth and elastic. Do not over-mix.
Place in a clean bowl and wrap with plastic wrap, keep at room temperature and allow to double in size. When doubled, "punch down" to deflate, and wrap again to allow to rise again. At this point, make the cream cheese filling.
For filling:
8 oz cream cheese (1 pack)
1 egg yolk
1/8 cup sugar
1 teaspoon vanilla extract
Zest of 1 lemon
Combine all ingredients and mix till smooth. Will be divided on 2 pieces of dough.
For assembly:
Roll dough to an even rectangle about ¼" thick. Cut into 2 lengthwise and pipe or spoon cream cheese filling on the upper 1/3 of each piece. Sprinkle with cinnamon sugar (1/2 cup sugar + 1 tablespoon cinnamon) evenly. Roll each piece into a log and twist them together to form a braid. Shape into a ring sealing the ends well.
Proof to double in size and bake in preheated oven at 360°F for approximately 20-25 minutes or till golden brown on the bottom surface. If top is golden brown and bottom is still not baked, cover the top with foil and turn oven down to 325°F. Allow to cool before glazing.
For glaze:
2 cups powder sugar
1/2 cup milk
1 teaspoon vanilla extract
Mix all ingredients till smooth and coat top of cooled cake. Allow glaze to dry before serving. Serves 8-10 people.
More from TODAY Food:
School staple to dessert: Make the peanut butter and jelly cupcake
How an ex-con went from selling drugs to cooking for Daniel Boulud