Krispy Kreme has a lot of flavors covered — from New York Cheesecake to Reese's Peanut Butter Cup. There's even Krispy Kreme-flavored soda (for better or worse).
But there's been an obvious hole (pun definitely intended) in their flavors — Nutella — until now.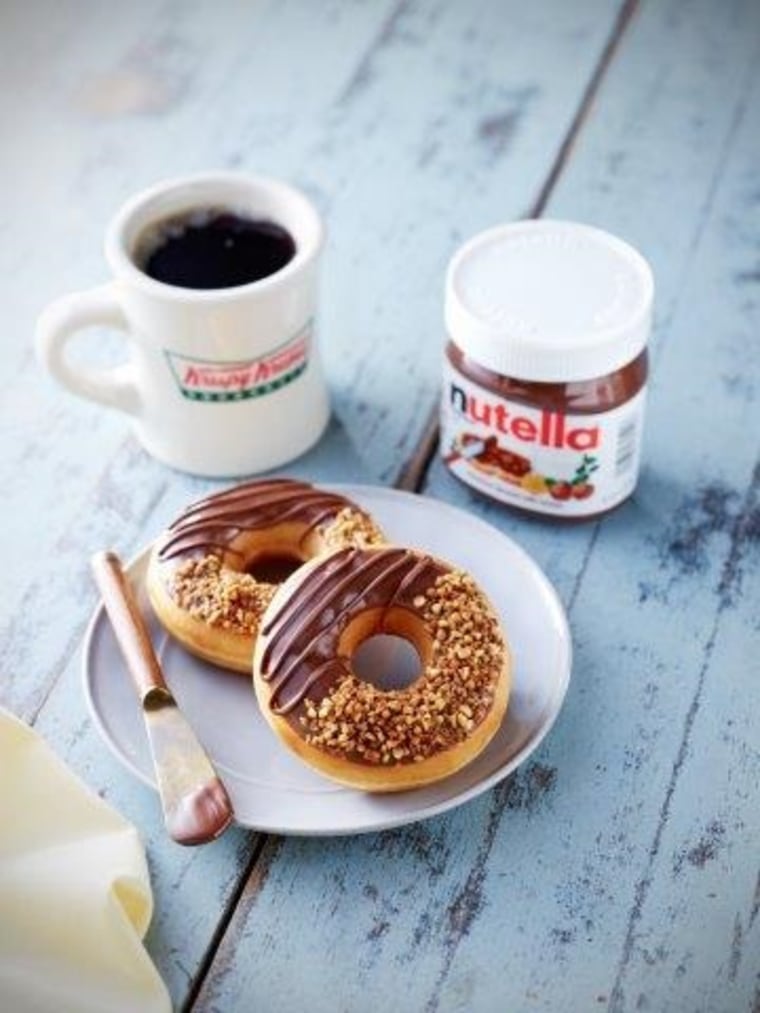 RELATED: These doughnuts have an insane cult following — here's why
The company just announced a new doughnut "inspired by Nutella hazelnut spread," which is for some reason called the "Nutty Cocoa Ring." (Why on Earth wasn't it called a "DoNutella"?) It's dipped in everyone's favorite Italian chocolate-hazelnut spread, drizzled in chocolate icing and, last but not least, topped off with crunchy hazelnut pieces.
Of course, Australia had it first — but maybe this means they'll also bring the Reese's doughnut over here, too. There's actually a petition you can sign to do just that.
RELATED: Nutella: You may love the hazelnut spread, but you're pronouncing it all wrong
Krispy Kreme knows that a Nutella doughnut is not a tough sell. In fact, it practically sells itself. Which is why, in their promo video, a man walks out onto a stage, says, "We have a new doughnut. It has Nutella on it," and walks off. The video ends with the hashtag #EasiestSellEver.
We want so badly to resist, but, honestly, we're prepared to brave the cold to find a participating location. We will find you, DoNutella. We will find you.