Ah, the Instant Pot: You either love or ... you love it. Some admire it for its multifaceted abilities, while others praise it for shaving off major time on recipes that would otherwise take hours. The pot has a community Facebook group with over 1.3 million members, where fans share posts on what they're cookin' in their pots (butter chicken sounds so good right now).
But the one-pot wonder just got even better. A new model called the Instant Pot Max is slated to hit shelves in May or June of this year, according to The Kitchn, and it is going to have yet another setting: canning.
As if this item was not already one of TODAY Food's favorite cooking tools, in addition to being a slow cooker, pressure cooker, saute pan, steamer, stockpot warmer, yogurt maker, and even winemaker (yes, you read that correctly), the new model can make delicious sauces and jams — just in time for the spring harvest!
The canning technique comes from the device's ability to reach higher pressure levels than former models could, which are conducive to creating homemade preserves.
The new model will also boast an automatic stirrer so that you can make movement-requiring recipes such as bone broth and risotto, plus new venting options for safety, and a touch screen. So, basically, spring can't come sooner.
More features mean a higher price: The Instant Pot Max will sell for around $200. If you can't wait until May, or you want to save a little cash, the 6-in-1 model is loved by many and only $79.
Instant Pot 6-in-1 Model, $79, Walmart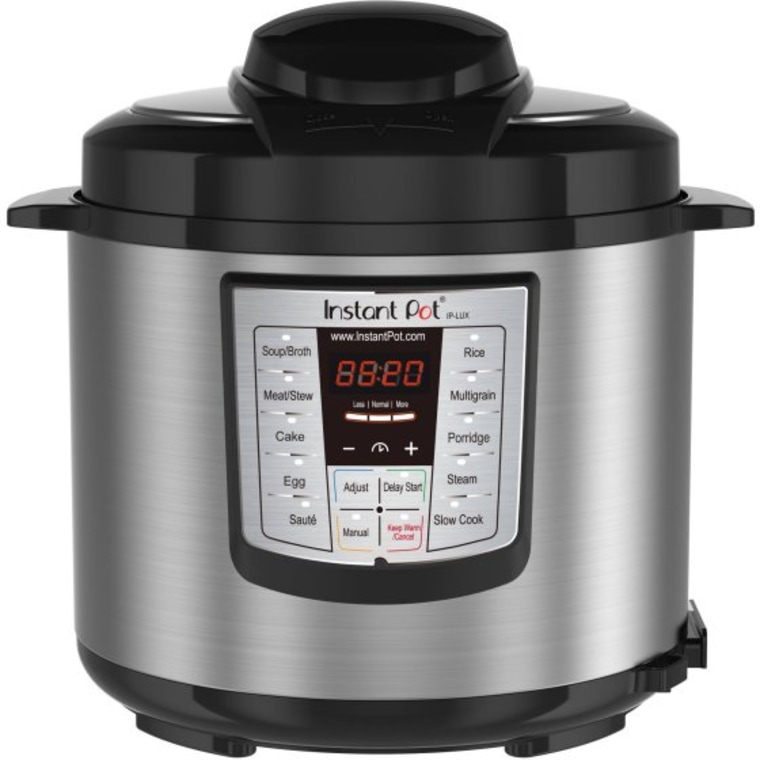 Instant Pot 7-in-1 Model, $99, Amazon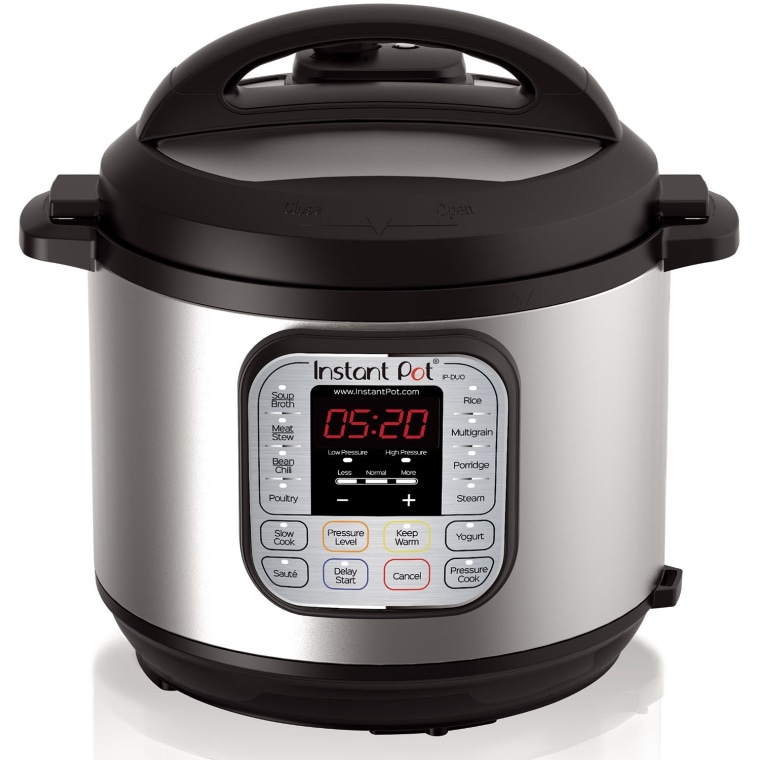 TODAY has affiliate relationships, so we may get a small share of the revenue from your purchases. Items are sold by the retailer, not by TODAY. All prices are subject to change and items could sell out based on the merchant's inventory.