Making a real mojito involves more than just mixing rum, sugar, mint and lime in a glass. It takes a little technique: You have to carefully muddle the fresh mint and lime to bring out their flavor. But don't over-muddle; four or five seconds will do. Still, an excellent mojito is easy to make once you get the hang of it. Start with this terrific mojito recipe, and check out eight refreshing, summery variations.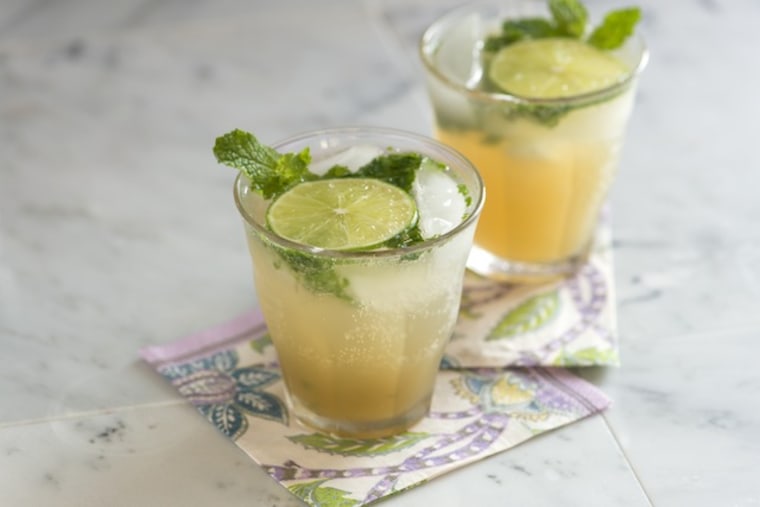 Just five ingredients—most of which you probably have at home—yield minty, fizzy, irresistibly delicious results in this straight-up mojito recipe.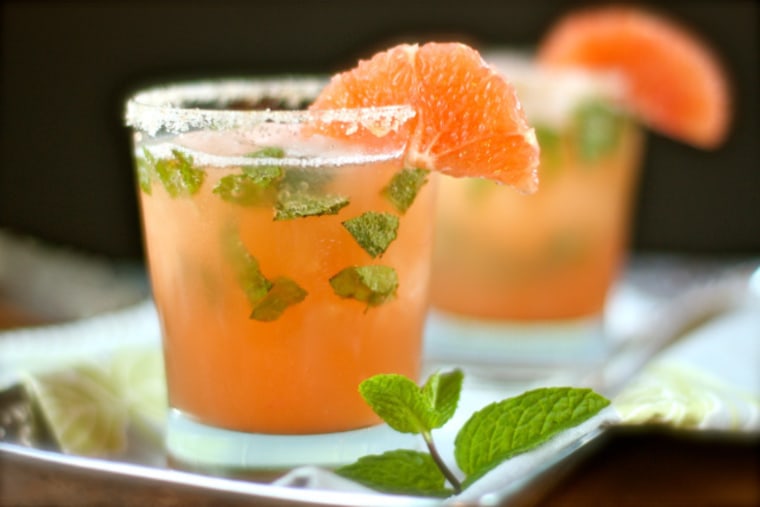 Make a slushy grapefruit granita and transform it into this pretty pink-grapefruit mojito, or just use fresh grapefruit juice instead.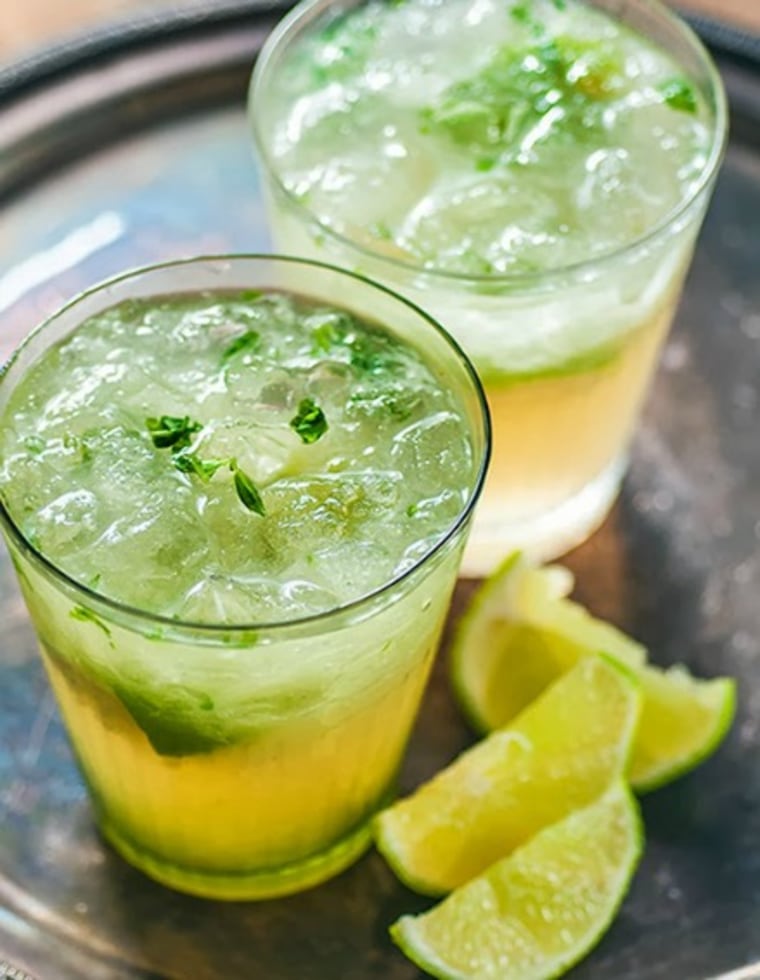 If rum isn't your spirit of choice, try this alternative mojito recipe, which calls for gin and fresh basil. Add a little lychee juice, and serve the drink up in a rocks glass or a fancy martini glass.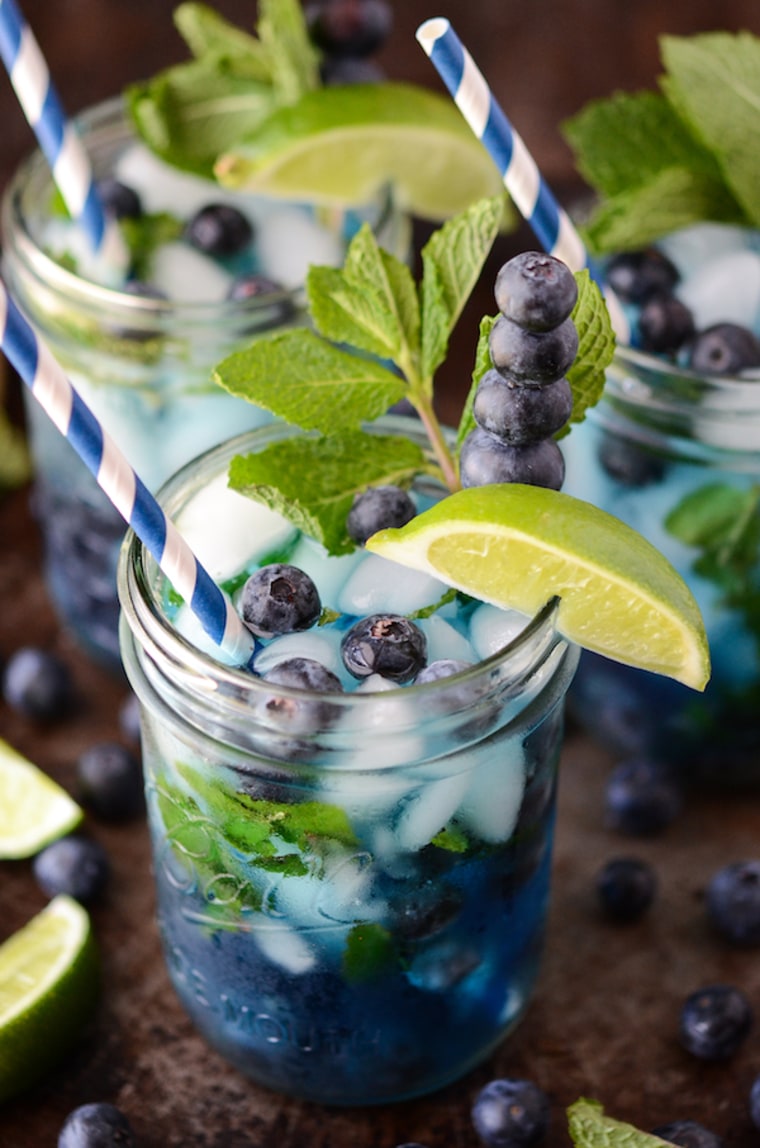 In this fruity mojito, pureed and whole blueberries make for a rich purple-blue hue and sweet-tart flavor.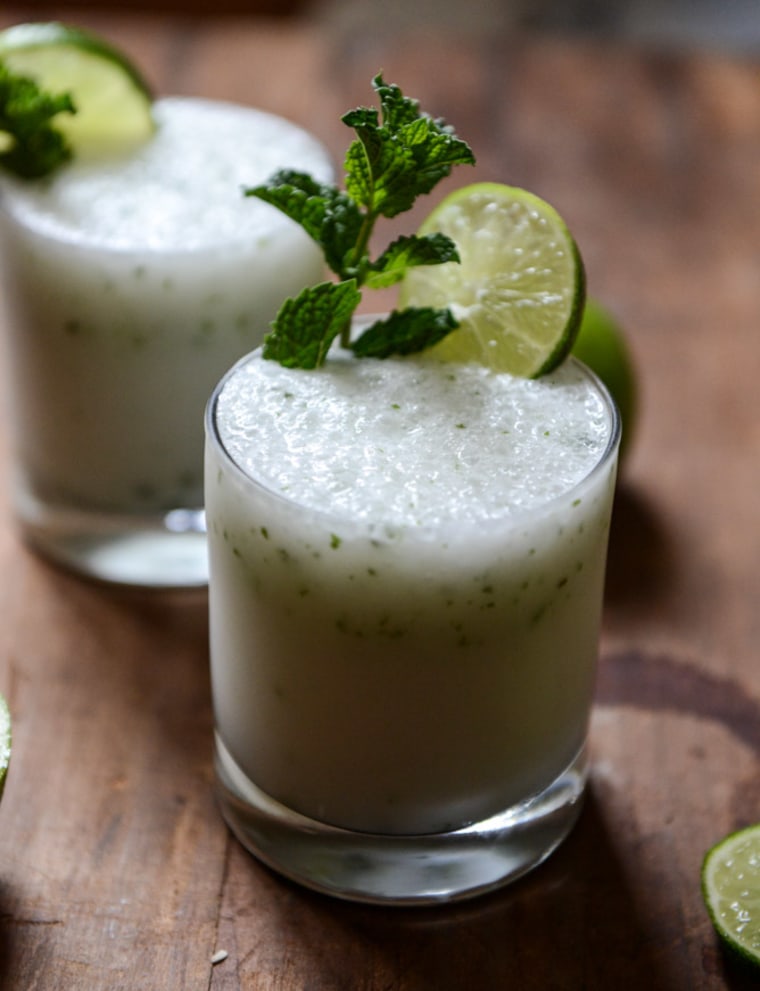 This frosty coconut cocktail is a triple whammy: It's made with coconut-flavored rum, coconut water and light coconut milk.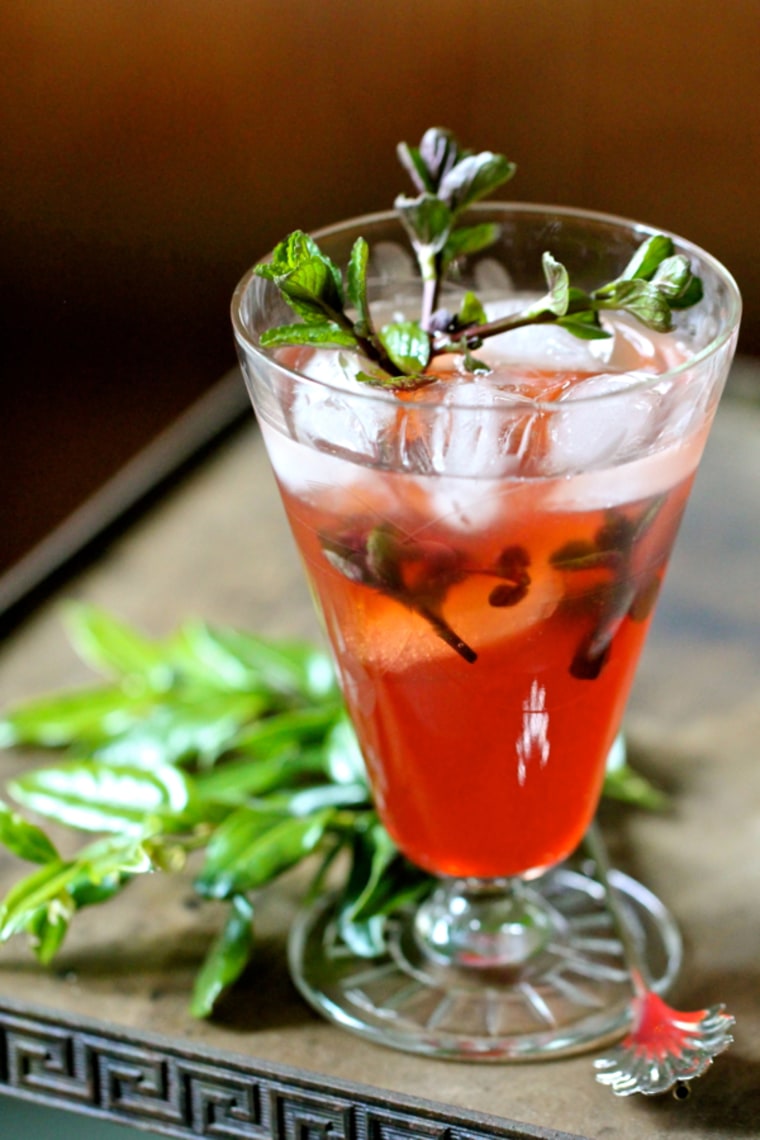 Pomegranate rum is the secret to this drink's ruby-red color. Infuse your own batch of pomegranate rum up to two weeks in advance if you're planning to make this cocktail for a party.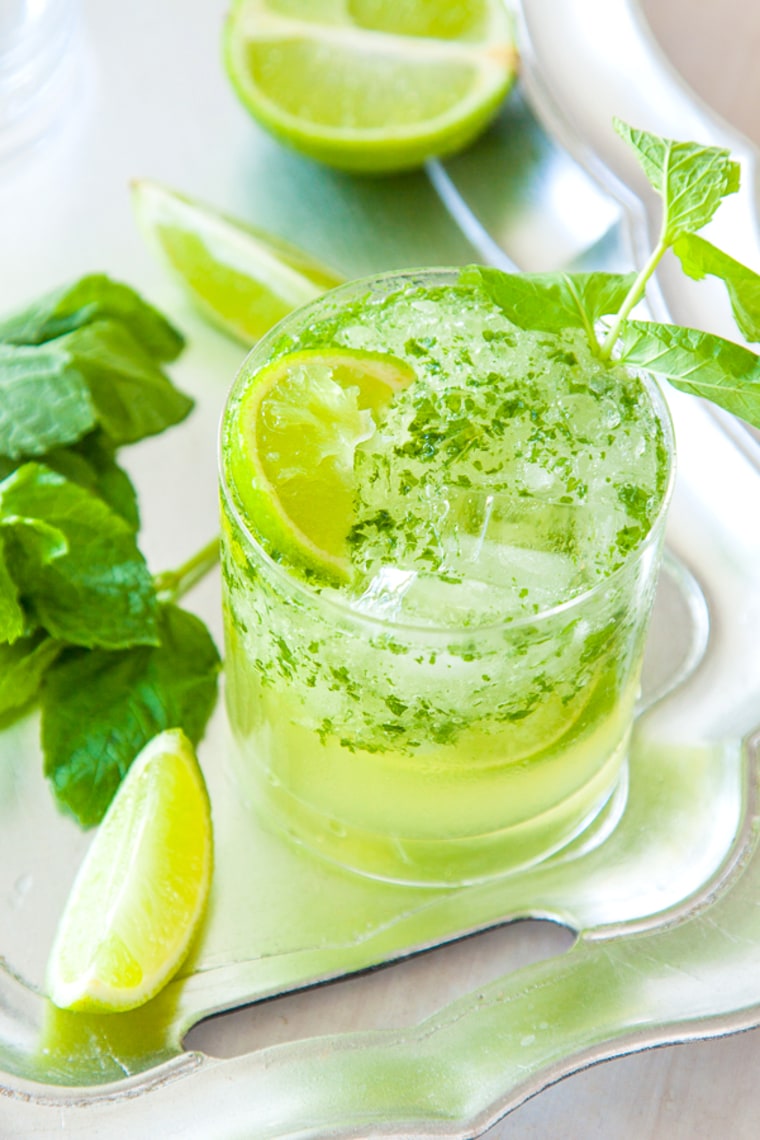 Using an aged tequila like reposado or añejo gives this bold mojito a smoky finish and great depth of flavor.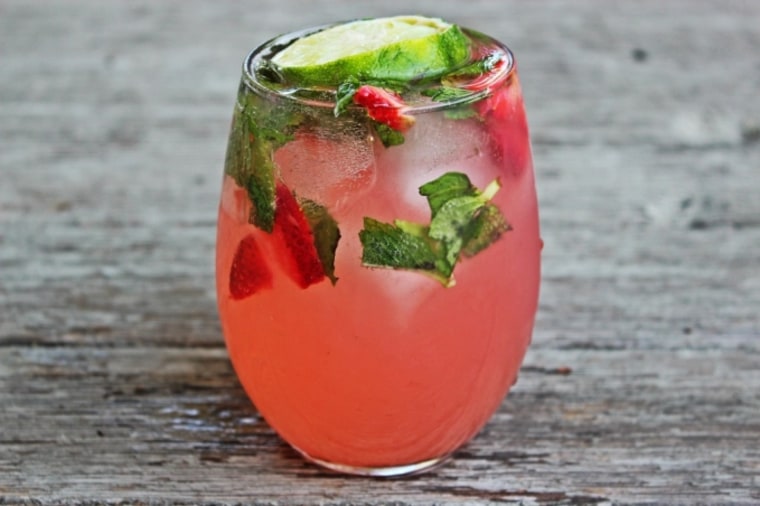 Strawberry jam plus an easy homemade rhubarb syrup are the key ingredients in this seasonal mojito. To make a bigger quantity for a party, multiply the ingredients and combine them in a pitcher, pour the drinks over ice, then top each guest's glass with club soda.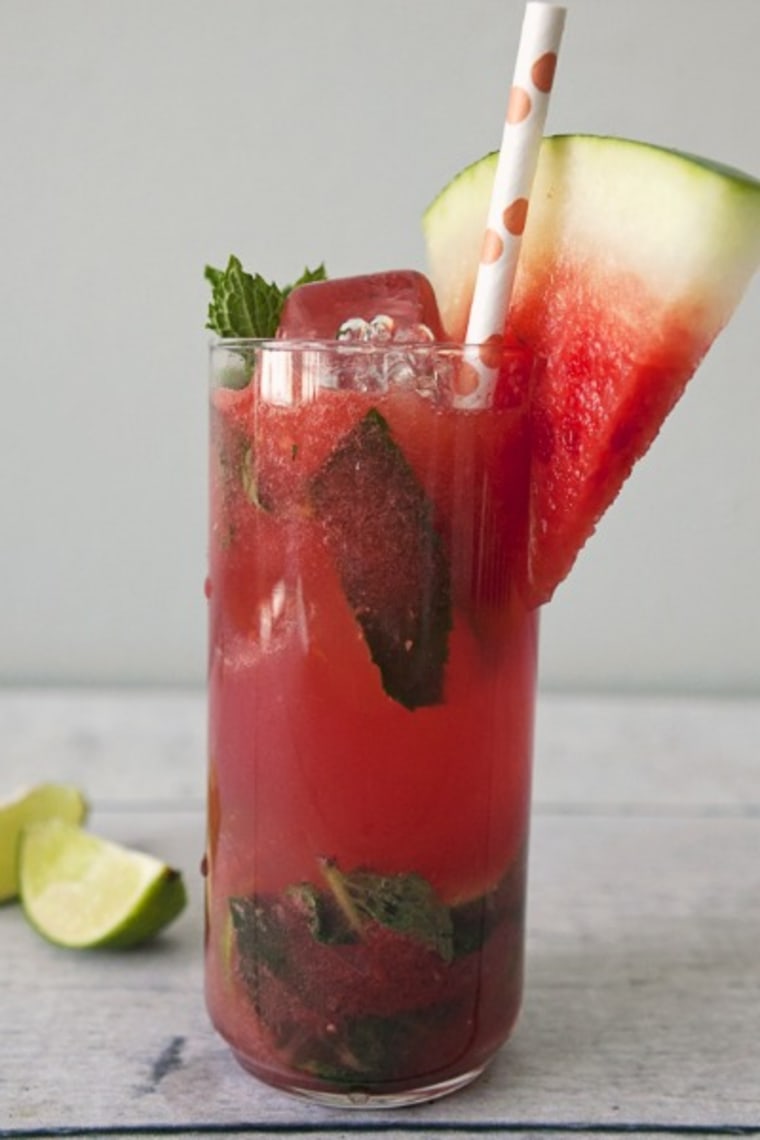 Fresh watermelon chunks pureed in a blender give this mojito an alluring color and quintessentially summery flavor.