With the rising number of food allergies, peanut products have been banned from many school lunchrooms for years now, out of concern for allergic students. But that doesn't mean parents have to forsake the convenience of a PB&J sandwich—just make it with an alternative-nut butter. Oh, but you tried almond butter and your kid hates it? And it's $8 a jar so you're afraid to try another brand? We hear you—that's why we tried every jar of alternative-nut butter we could get our hands on, and had a panel of kid tasters try them for you. Here are their favorites, plus a couple of new peanut-free nut snacks for lunchboxes.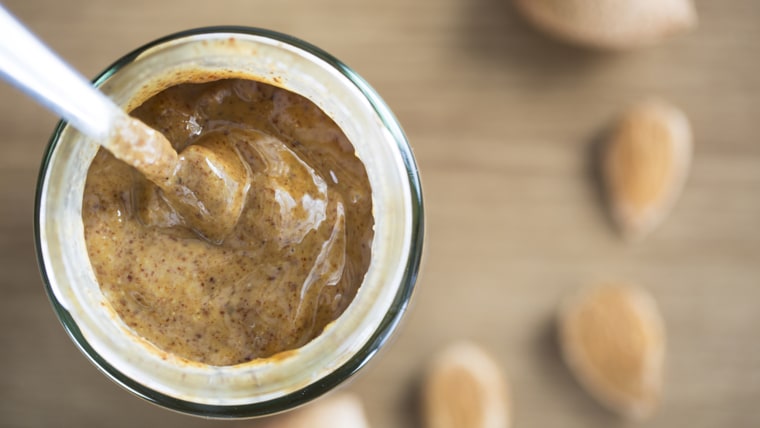 Best almond butter
Barney Butter Almond Butter Smooth
This award could have also been called "Best Stand-in for Peanut Butter": Barney Butter blanches and roasts its almonds, giving its almond butter the ultra-smooth texture and spreadability of classic peanut butter, with a nice, evenly roasted taste. Kids instantly latched onto this one in our blind test; it has none of the grittiness that many almond butters have (the company itself calls it the "gateway almond butter"). And it's not overly sweet, yet 3-year-old taster, Jordan, licked her plate clean. And as one taster, Ella, age 8, put it: "It doesn't feel like it's going to glue my jaw shut." $8 for 10 ounces; $10 for 16 ounces; at supermarkets nationwide
Related: Super spreads! 4 must-try DIY nut butter recipes that are healthy and delicious
Best cashew butter
Cashews have a slight natural sweetness to them, and our astute kid tasters noted that they would prefer to eat this cashew butter on bread alone, hold the jelly, or else it would be "too sweet." The kids also praised JIF's ultra-creamy cashew butter because it "tastes like peanuts more than cashews." $8 for 12 ounces; at supermarkets nationwide
Best walnut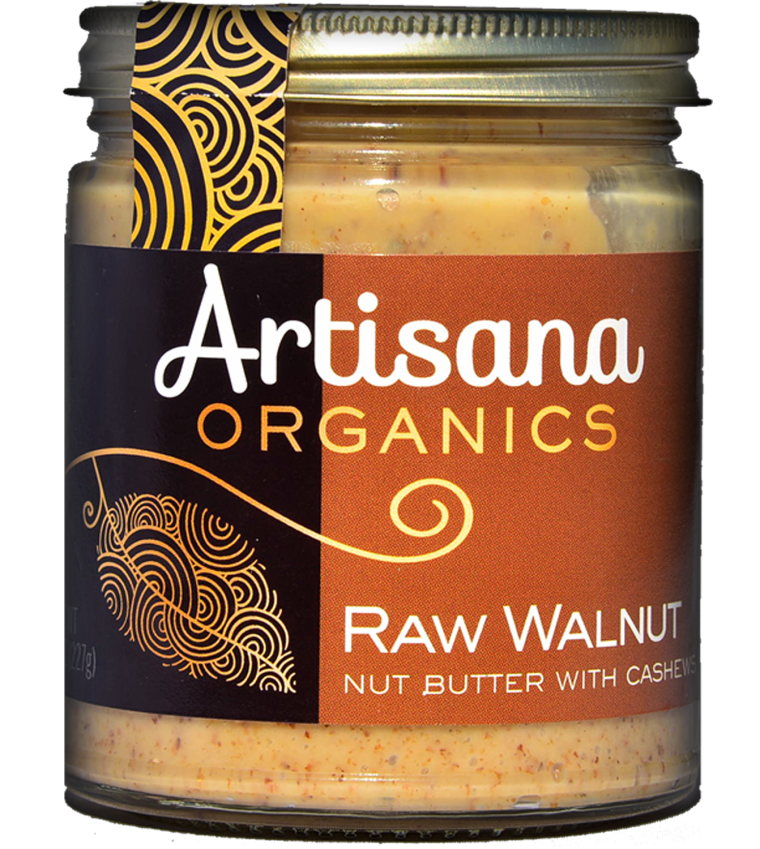 Walnut butter can be hard to find, but if you have a walnut lover in your house, this one from Artisana Organics is worth seeking out. One taster, Aiden, age 4, said it "tastes homemade." The texture is indeed course, and some cashews are incorporated. One mom suggested it would be great on bread with honey and feta. $11 for 8-ounce jar or $2 per 1-ounce squeeze pack; at natural grocery stores nationwide
Most ingenious stirring innovation
365 Everyday Value Pollinator Friendly Almond Butter
All-natural nut butters tend to separate (as they don't have hydrogenated oils to keep the mixture emulsified), so stirring them is a necessary evil. And if you've ever ruined an outfit stirring natural nut butters, you'll appreciate this innovation from Whole Foods Market's 365 label. The makers leave an extra inch of room at the top of the jar to allow for vigorous stirring without spillage. $9 for 16 ounces; at Whole Foods Market stores
Related: How to make homemade applesauce (it's much better than store-bought!)
Best nut-free option
SunButter sunflower seed butter, creamy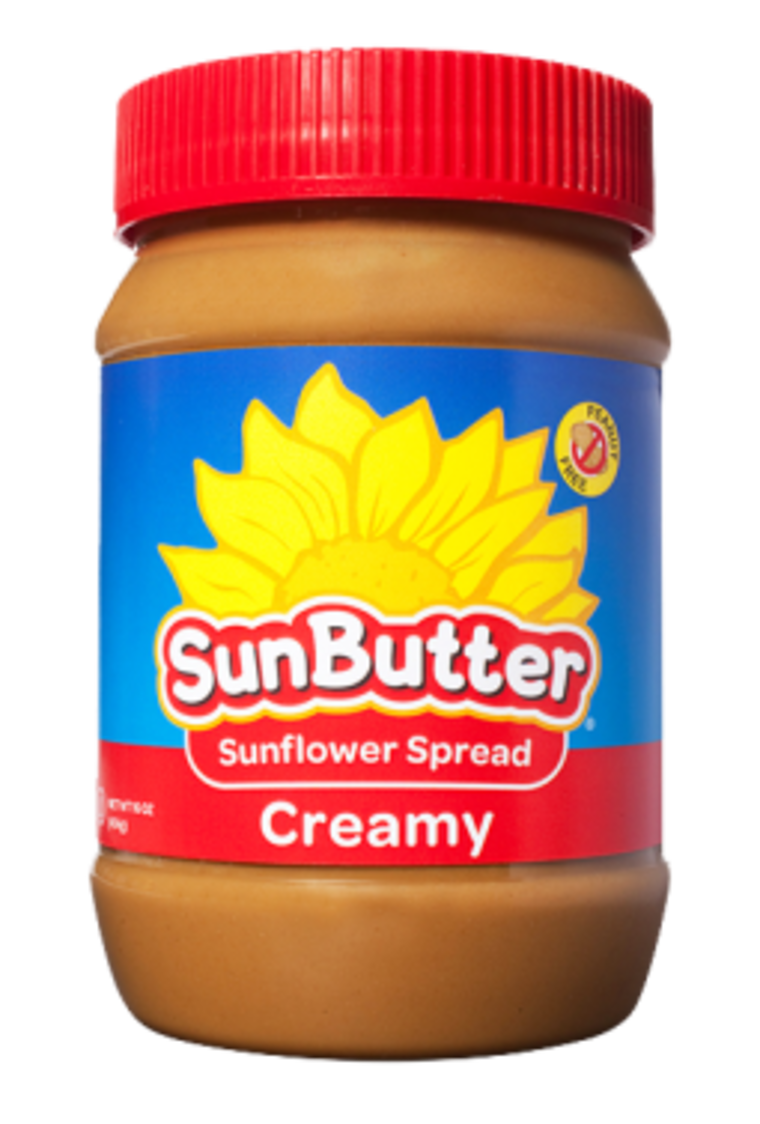 Sunflower seed butters are a great option for schools that ban nuts of any kind, but many sunflower seed butters come on strong. SunButter, however, won over tasters with a more mild taste. The texture isn't quite as creamy as peanut butter—it has a slightly more liquid quality that spreads easily—but it still tastes nicely roasted. "It has a nice deep flavor," says Christina, 17, a senior. $6.99 for 16 ounces; at supermarkets nationwide.
Alterna-nut snack packs for back to school
If you're looking for school-approved alternatives to peanut-filled trail mixes and granola bars for lunchboxes, check out these protein-packed products:
Justin's Maple Almond Butter and Pretzels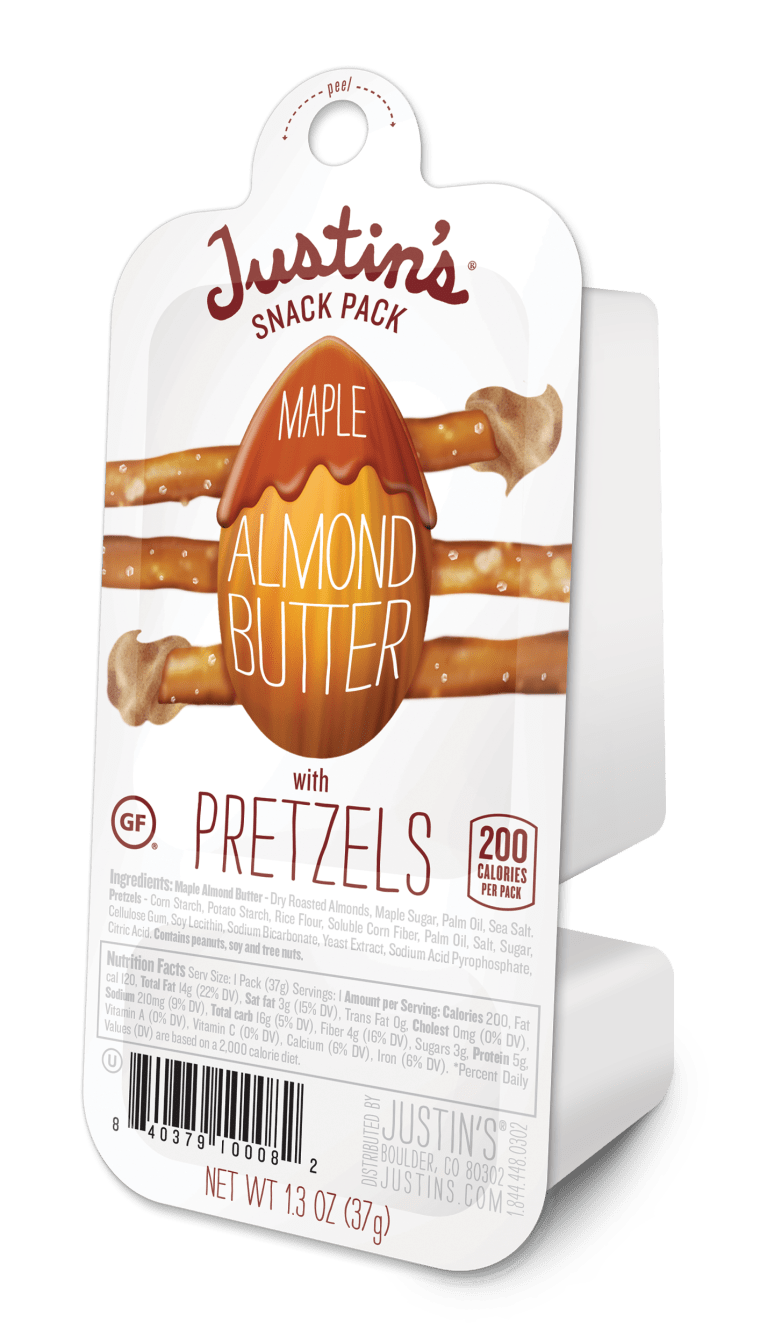 A pioneer in the high-quality nut-butter movement, Justin Gold started his company as a 20-something just over a decade ago, after looking for better fuel for his long bike rides. And these new peel-and-dip packs of pretzels and maple almond butter are an easy, fun way for the kids to get their protein in at lunch. The maple almond butter is just sweet enough, and the pretzels are gluten-free. $2 each
Santé Candied and Spiced Nuts, Single-Serve Packs
What started as an afternoon snack turned into a big business for single mom Sara Tidhar, whose son urged her to sell her flavored nuts to help make ends meet. Her secret roasting process minimizes absorption of oil, resulting in less fattening, crunchier nuts in flavors like Cinnamon Pecan, or the super addictive Sweet & Spicy Pecan, for the older set. $1.75 for 1 to 1.25-ounce pouch; at santenuts.com and select specialty stores nationwide