Necco Wafers may not be the most glamorous of sweets, but life without them may be unbearable for lovers of classic treats.
Reports that the chalky candy may cease to roll off the production line after 171 years has sparked a panic among fans, who've driven sales of the sugary candy through the roof at candy stores and online.
The bad news emerged in mid-March when the candy's namesake company, which stands for New England Confectionery Co., revealed that it was having trouble finding a buyer amid financial struggles. The Boston Globe reported that the company might have to lay off most of its workforce — including its executives — if they don't find a buyer by summer.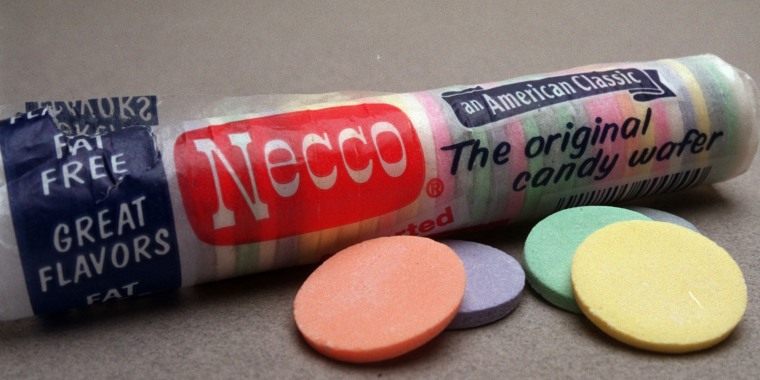 Necco Wafers do have their proponents: for what it's worth, this writer's mom adores the chocolate flavored ones. And while the company is now based in Revere, Massachusetts, from 1927 through 2003, the company's Cambridge warehouse (situated a few blocks from MIT) gave the air all around it a delightfully sweet, Willy Wonka-like atmosphere.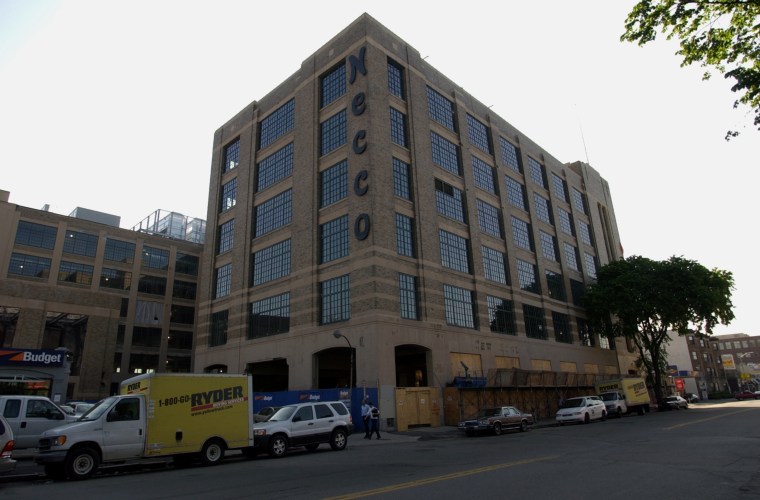 Turns out, mom's not alone in her affection for the candy that The Wall Street Journal likened to "drywall":
Meanwhile, as interest (and fear) spikes, speculators are now trying to drive up the price of all Necco products (including their Sweethearts Conversation Hearts) on sites like eBay, where some optimistic sellers are hoping their sweet hauls will fetch $300.
An individual roll of wafers usually sells for about $1, but speculators are nearly doubling that. (Which is silly, since they're still available on Amazon for their usual $1 per roll price, plus shipping.)

CandyStore.com reported that purchases of Neccos increased 63 percent in March, following the publication of the Globe article. One woman reportedly even offered to give the site's owners her used Honda Accord in exchange for all of their remaining Wafer inventory.
Not familiar with Neccos? The original wafers come in eight flavors and are made up of sugar, corn syrup, gelatin, gums and colorings. Most rolls are multi-flavored, but whole rolls of chocolate are also available. Necco also currently produces other love 'em/hate 'em candies like Mary Janes, Clark Bars, Candy Buttons and Squirrel Nut Zippers.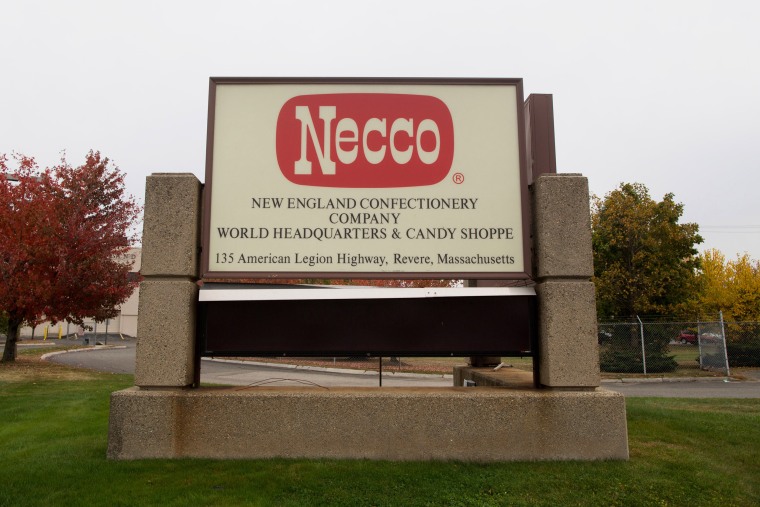 According to the company's website, over 630 million Necco Wafers are made each year.
Necco has been around since 1847 and was created by the inventors of the first American candy machine, Oliver and Silas Chase. They paired up with other confectionery companies to become the original Necco company in 1856 and opened on the Boston waterfront, becoming the largest company entirely devoted to confectionery products in the U.S. at the time.
But it's not a great sign that the company hasn't tweeted since mid-2017 ... and the offer to shop at its web store leads nowhere.
Still, Neccos aren't just a candy, they're a piece of American history. Whether they survive much farther into the new millennium, however, remains up in the air.
Everyone, including mom, is just going to have to learn to roll with it.
Follow Randee Dawn on Twitter.