Crafters from across the country recently faced off in a sweet and spicy competition to determine the nation's top gingerbread creations.
And if you happen to be in North Carolina during the holiday season, you can enjoy them, too.
Now through Jan. 4, 2019, The Omni Grove Park Inn will be home to a breathtaking gingerbread house display featuring the winners of this year's National Gingerbread House Competition. For over 20 years, people from all over have been flocking to Asheville, North Carolina's Blue Ridge Mountains in the days leading up to Christmas for a chance to see the work of the nation's most talented sugar artists. And no, they're not elves ... at least we don't think so.
The National Gingerbread House Competition, now in its 26th year, received 195 entries from children and adults from across the U.S. Out of those entrants, three winners were chosen in each of the four age groups: adults, teens (ages 13 to 17), youth (ages 9 to 12) and children (ages 5 to 8). Multiple people are able to work together on one house or sculpture. In total, the contest gave away over $25,000 in cash and prizes to winners.
Eligible structures must be made of at least 75 percent gingerbread and are judged, according to a press release, on "overall appearance, originality/creativity, difficulty, precision and consistency of theme."
The panel of judges this year included Nadine Orenstein, curator of the department of drawings and prints at the Metropolitan Museum of Art; Nicholas Lodge, pastry chef and author of over a dozen sugar art books and instructional DVDs, and celebrity chef and cookbook author Carla Hall.
The winning gingerbread houses certainly ranged in style and creativity. And some of them are a real hoot — like the masterpiece from the first place children's winner: the Cabarrus Charter Kids in China Grove, North Carolina.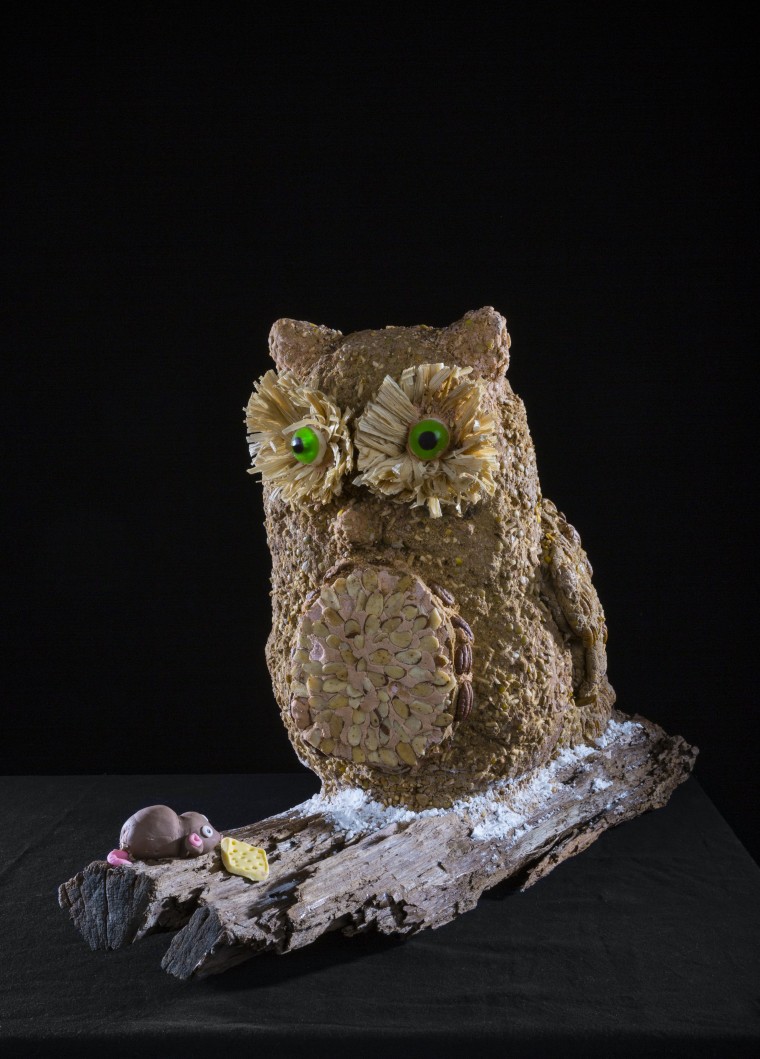 That's definitely one of the sweetest owls we've ever seen.
In the youth category, The Salty Sketeboarding Bears from Asheville, North Carolina, crafted a beautiful four-story Japanese home, outfitted with a koi pond and cherry blossom trees.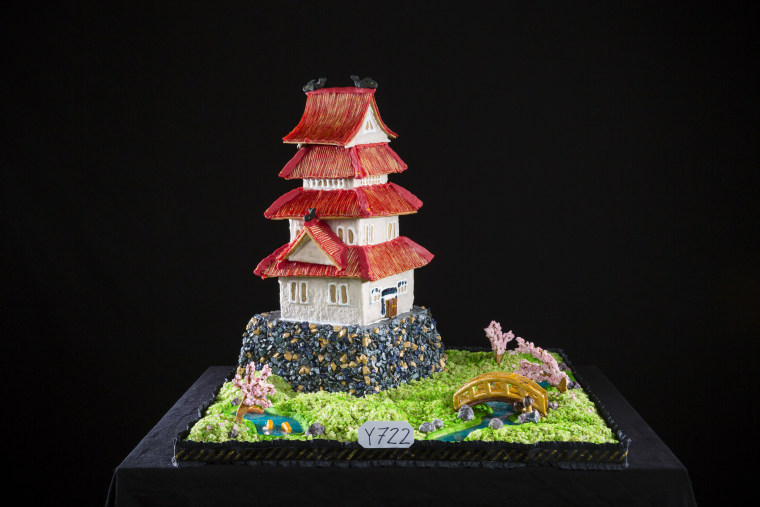 The teenagers of Courtland High School German Club from Spotsylvania, Virginia, won the first place prize in their category for a detailed winter village.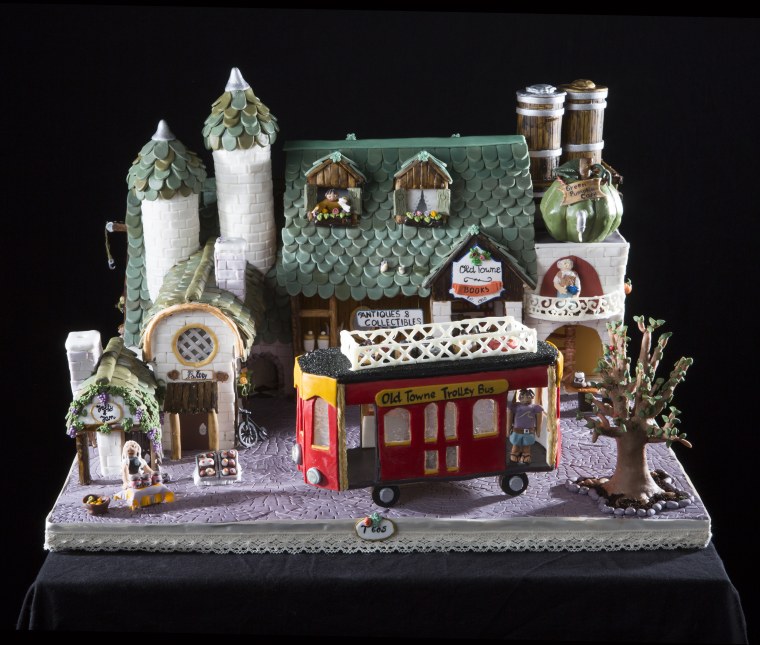 And, among the adults, Julie and Michael Andreacola from Indian Trail, North Carolina, were victorious for their seasonal scene featuring Santa "gearing up" for the holiday season.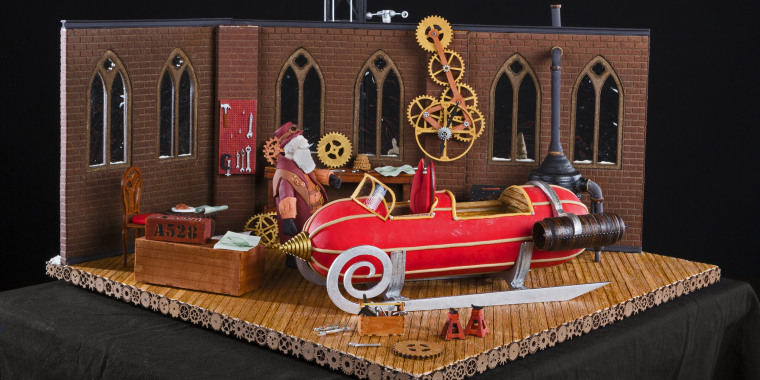 While the delicious artwork is on display free of charge, a resort spokesperson told TODAY Food that it does cost $20 to park at the hotel — but that money goes to a good cause as half of the parking fees from the event are then donated to nonprofit organizations like Meals on Wheels, the American Legion and local scholarship funds. Since 2013, The Omni Grove Park Inn has donated $340,000 through its Holiday Parking Program.