June 1 might be the start of a new month but it just happens to be one of our favorite food holidays of the year —and yes, we know there are a ton!
Friday is officially National Doughnut Day and plenty of doughnut purveyors are offering up sweet deals and freebies to celebrate all day long.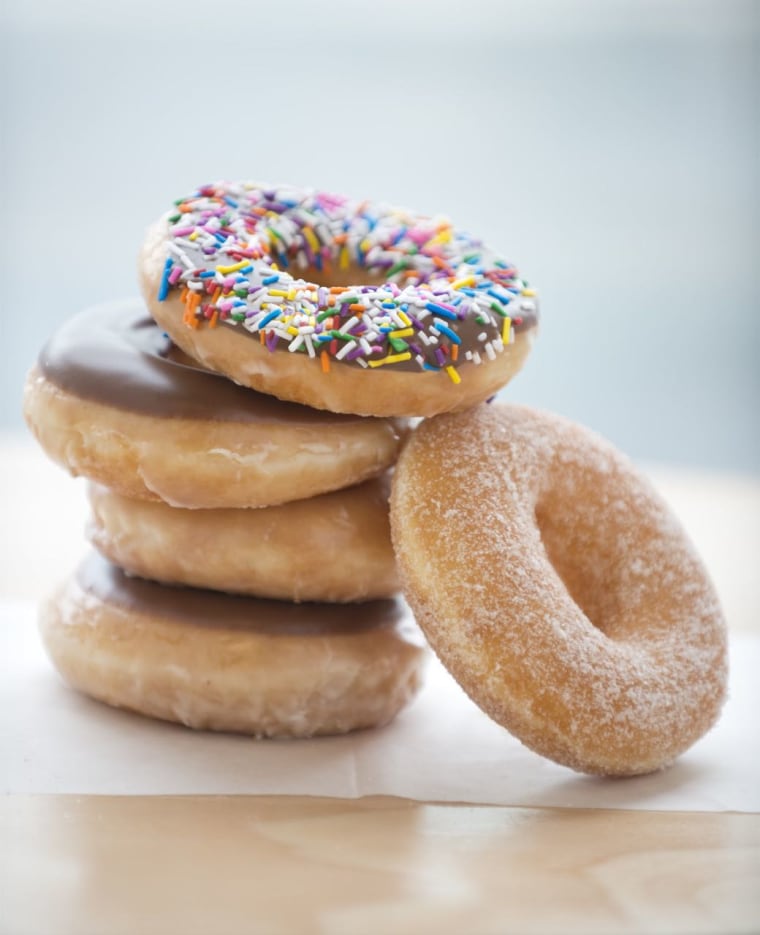 This super sweet holiday actually has a pretty cool origin story, too. It was started by the Salvation Army in 1938 to honor the many volunteers who served free doughnuts to soldiers during World War I. Though it started in the city of Chicago, the holiday has since spread across the country and hundreds of shops will be honoring the tradition with fried dough.
These shops will have something to satisfy your sweet tooth, whether you like 'em with frosting and sprinkles, filled with jelly or dipped in chocolate.
Purchase any beverage on June 1 and score a free doughnut of your choice at all participating Dunkin' locations throughout the U.S. And if you've been anticipating the new s'mores-flavored coffee, it will officially be unveiled on National Doughnut Day.
Krispy Kreme
We could eat glaze for days at this doughnut chain and luckily all of its stores throughout the U.S. and Canada will let customers choose any doughnut off the menu on Friday — and it's absolutely free.
Entenmann's Bakery
The brand known for baked goodies of all kinds is hosting a contest where doughnut fanatics can become Chief Donut Officer and win free Entenmann's for a year. If you find yourself in New York City on National Doughnut Day, head to Times Square where the the company will be handing out free doughnuts all day Friday.
Fractured Prune Doughnuts
This doughnut chain with origins in Ocean City, Maryland, has new locations around the country. In honor of Doughnut Day, it will be handing out one free OC sand doughnut to all customers.
Duck Doughnuts
This chain based on the East Coast will offer a free doughnut with any purchase all day Friday. If you stop in, make sure to save the receipt, too, because if you bring it back before Aug. 31, you can score a half-dozen doughnut box with the purchase of six doughnuts.
LaMar's Donuts
The Midwest chain is offering free doughnuts on Friday. Just be sure to print out or save its "golden ticket" on your phone to redeem a tasty treat.
Walmart
Even places not typically known for pastries are getting in on the sweet holiday action. On Friday, every Walmart in the U.S. will celebrate National Doughnut Day by giving away free doughnuts to customers (limit one per person) in store. The retailer expects to give away over 1 million doughnuts on June 1 — now that's a lot of dough!