There are very few occasions when it's socially acceptable to polish off an entire box of bonbons or eat a triple chocolate Twix instead of a sensible breakfast.
But we think National Chocolate Day, which is Sunday, Oct. 28, is one of those special times.
In other words, there's no need to feel guilty about busting out the Halloween candy early and unwrapping a Reese's (or three) this weekend. If you don't want to risk depleting your pre trick-or-treating stash, or you're craving something richer, consider taking advantage of these deals from chocolatiers offering specials for their favorite national holiday.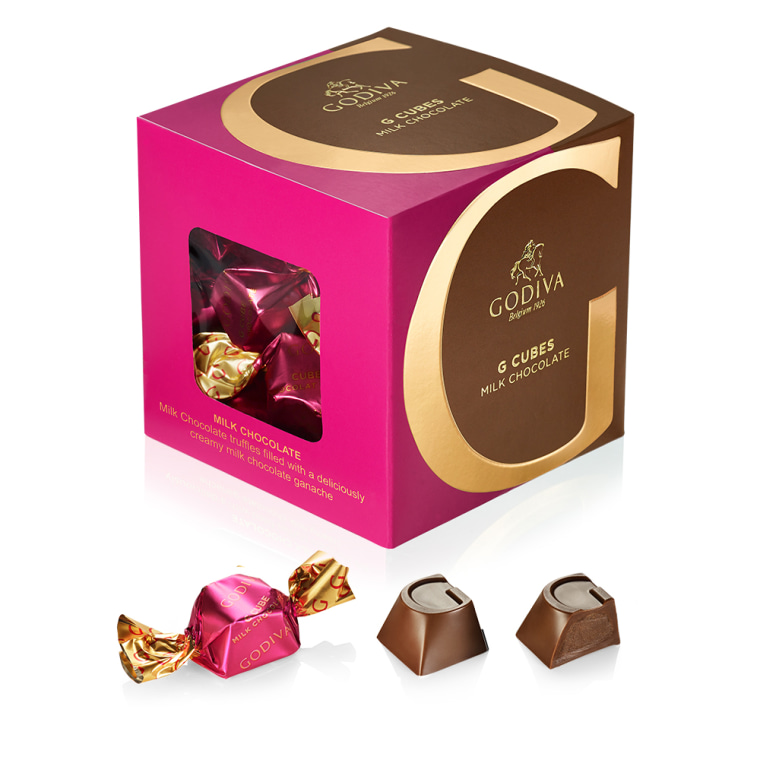 On Sunday, receive a free G Cube sampler ($10 value) from GODIVA with any online purchase of $25 or more. Choose from flavors like milk chocolate, dark Chocolate, hazelnut and even pumpkin. If you're shopping in any of GODIVA's 147 boutiques in the U.S., choose a free piece of chocolate from the case with the purchase of any type of chocolate product.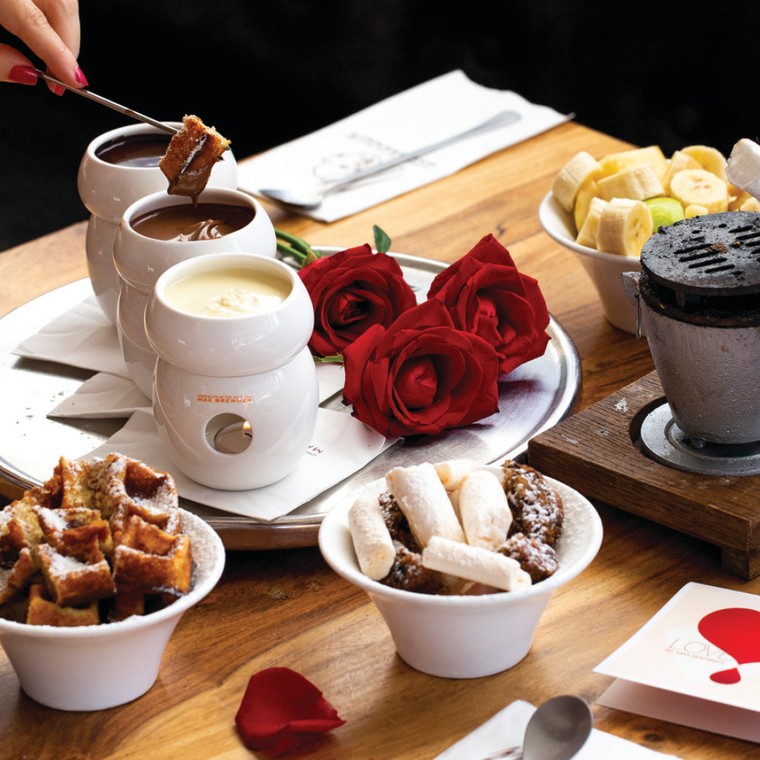 Free refills usually only apply to fountain sodas. But on National Chocolate Day, Max Brenner restaurants in Boston, New York and Philadelphia will be offering all diners up to three refills when they order an Ultimate Fondue Experience ($12-$25). Choose from themed fondues including Crystal Churros, Urban S'mores and Classic European.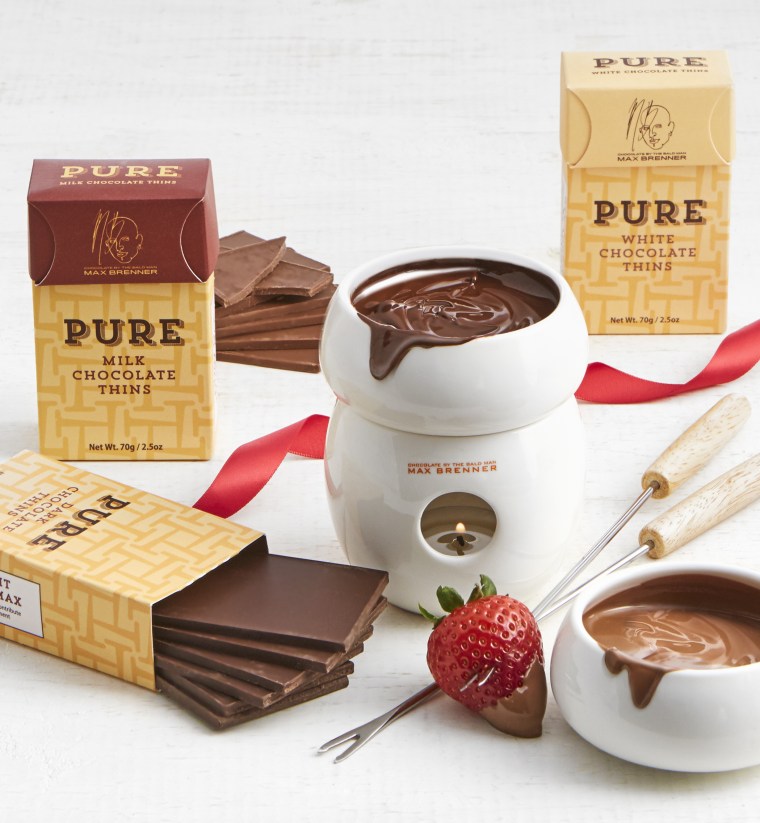 Can't make it to a Max Brenner restaurant on Sunday? No problem. Visit Simply Chocolate online store to take advantage of 10 percent off the Max Brenner Fondue Tower Set with Chocolates ($40). It also comes with free shipping. The offer is valid starting Friday, Oct. 26 through Sunday, Oct. 28.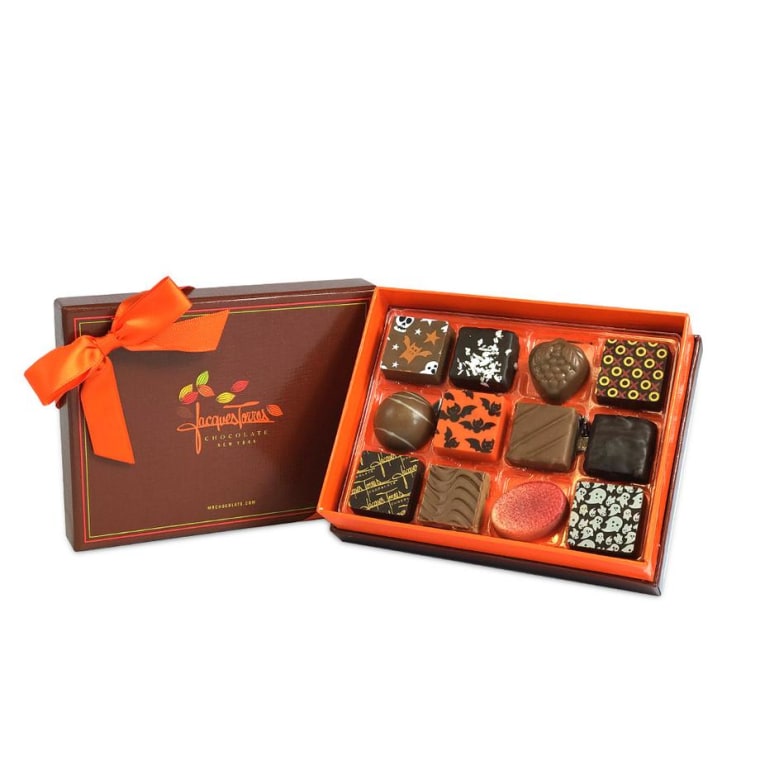 On Sunday, save 10 percent on chocolates designed by the famous French pastry chef, Jacques Torres, co-host of the Netflix baking competition series, "Nailed It!" The coupon code, MrChocolate10, can be used online or at any of the seven Jacques Torres locations in New York.
Two of our favorite foods come together at the Chocolate Pizza Company, which is offering 20 percent off everything site-wide from Oct. 28 through Nov. 7. Just be sure to use the coupon code SAVE20. For another winning combination, try their Peanut Butter Wings: rich milk or dark chocolate, thick, rippled potato chips and creamy peanut butter.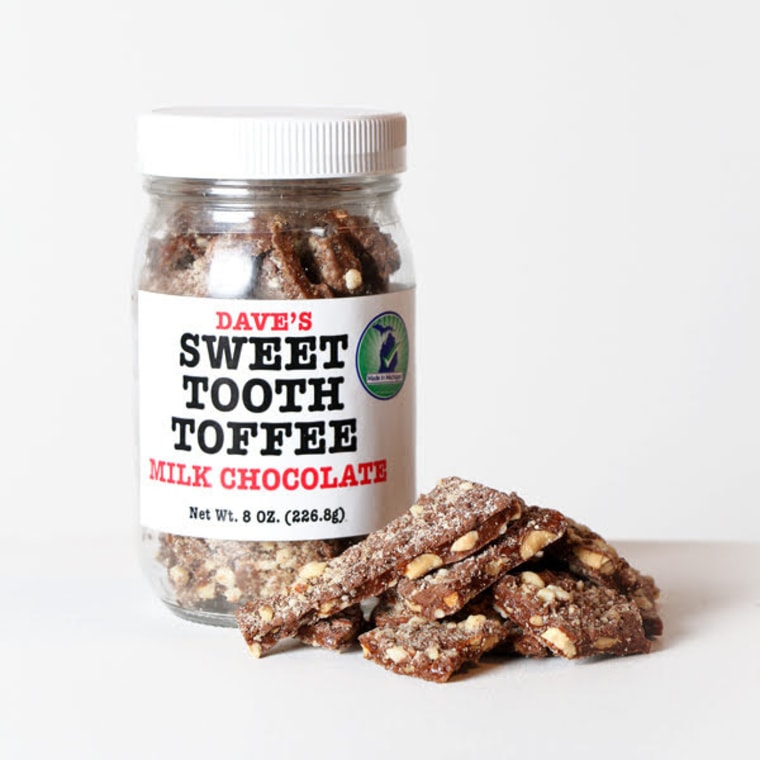 Featured on TODAY as one of Hoda Kotb's favorite things, Dave's Sweet Tooth handmade toffee is made without machines or microwaves, one batch at a time. From Oct. 21 through Oct. 31, save 30 percent off an online purchase of any flavor toffee. Use the code Sweet30, and if you spend more than $50, you get free shipping and a free jar of seasonal pumpkin toffee. (For the record, Hoda loves to share her milk chocolate-flavored toffee with Kathie Lee Gifford.)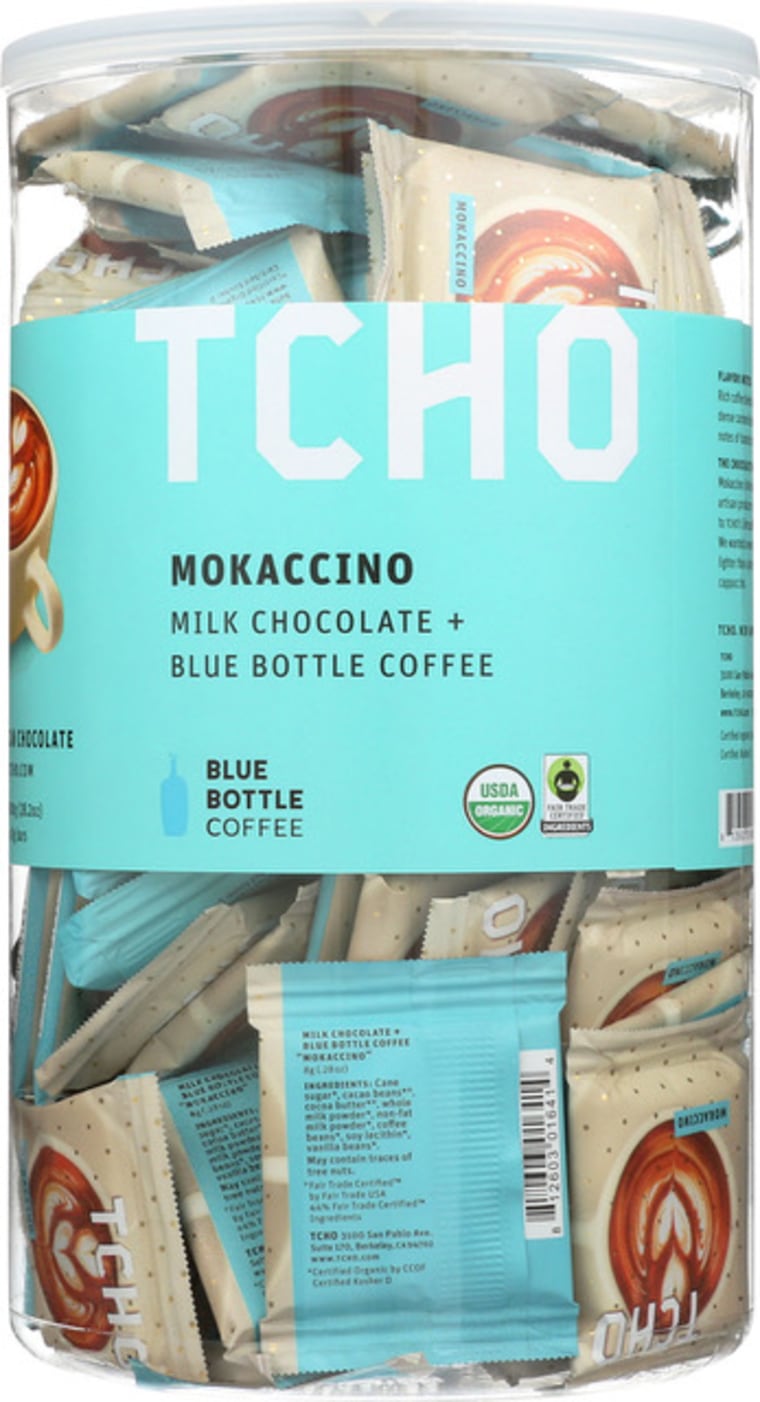 This California-based chocolate brand, known for its square bars that look like CD cases, is offering a BOGO 50 percent off deal on its tubs ($43 each) now through the Oct. 31. Use the code BOGOtub to score your second tub of 120 individually wrapped bars for just $21.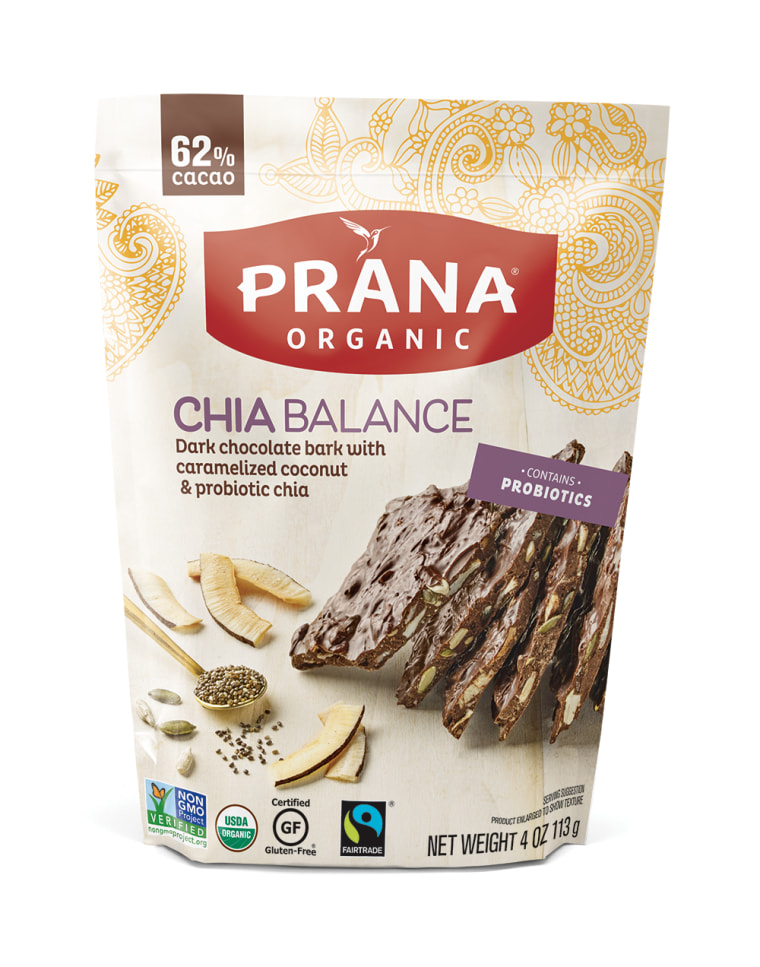 If your diet includes words like "organic," "chia," and "matcha" you need to know about this deal. All chocolate barks from PRANA —a family-owned company based in Canada — will be 50 percent off starting Oct. 26 through Oct. 28. Although PRANA is also found in Target stores nationwide, this offer is only available online.
TODAY editors, writers and experts take care to recommend items we really like and hope you'll enjoy! Just so you know, TODAY does have affiliate relationships. So, while every product is independently selected, if you buy something through our links, we may get a small share of the revenue.