We've watched Natalie Morales cook in the TODAY kitchen for years, but soon we'll be able to recreate some of her favorite family recipes in our own homes — anytime we want.
The TODAY West Coast anchor's debut cookbook "At Home with Natalie" just hit stores earlier this year on April 17, and is already a huge hit!
"At Home with Natalie: Simple Recipes for Healthy Living from My Family's Kitchen to Yours" by Natalie Morales, $17, Amazon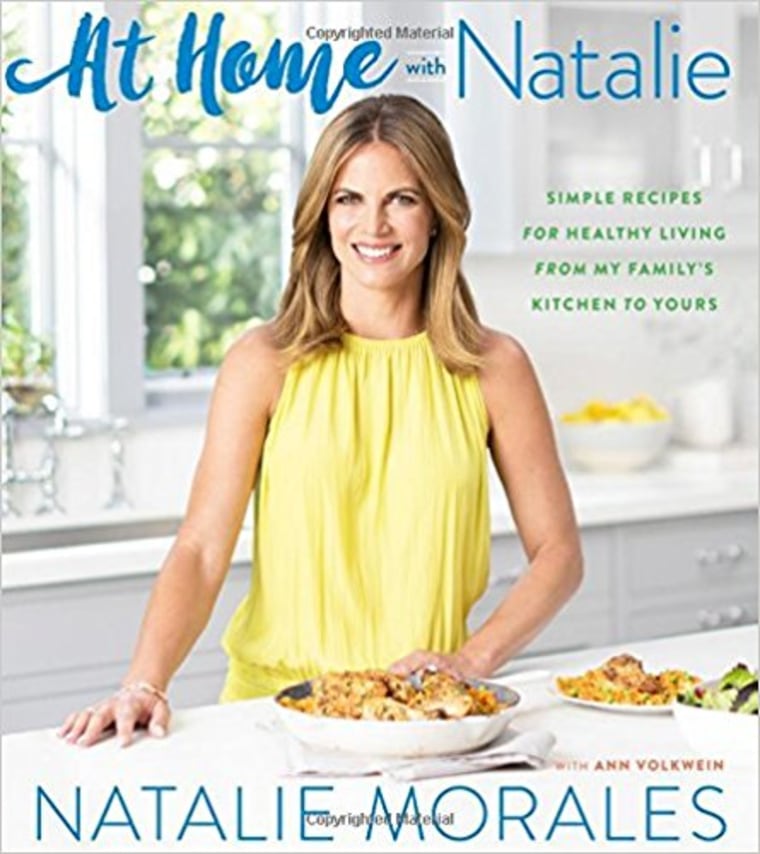 According to Morales, the recipes will not only reflect her global upbringing but also incorporate a lot of the lifestyle changes and foods she's enjoyed since moving from New Jersey to Los Angeles in 2016.
"My mom is my greatest influence and some of the idea of writing this book came from the desire to preserve my family's legacy in the kitchen," Morales told TODAY Food via email. "Also, my move to California and my healthy lifestyle has inspired [me] to eat and cook more cleanly. I'm fortunate to have wonderful farmers markets that I shop at every weekend, and that has also inspired me."
When it comes to her cooking style, Morales says she's always been influenced by different cultures, especially Latin American cuisine celebrating her own heritage. She's previously showcased some family favorites on TODAY like her slow-cooker ropa vieja and tortilla espanola.
"Some of these recipes I have been making alongside my mom since I could reach the counter," Morales said, adding, "I grew up watching her and that's what inspired this. Others are globally inspired, or I developed over the years for my family, or picked up in my travels..."
Morales, who has a Puerto Rican father and a Brazilian mother, lived in Panama, Brazil and Spain, growing up in an Air Force family. She says that while the cookbook will include dishes that reflect traditional global flavors, it also includes plenty of recipes that are easily adaptable for modern, busy families.
"I wanted to share some of my favorites that I have lightened up or that have added health benefits," Morales said. "People always ask me 'What's your secret?' and 'How do you do it as a mom and someone who has a very busy career?' Well, the book is my answer. I don't mind taking short cuts like using rotisserie chicken or jars of tomato sauce."
It looks like we can expect plenty of fresh and healthy globally influenced fare — like an easy but flavorful gazpacho, whole wheat spaghetti carbonara and a unique twist on tacos — among Morales' signature recipes.
But if you're looking for a little meal inspiration right now, Morales revealed one of her favorite tips to get dinner on the table faster: "Try to meal plan each weekend for the week ahead," said the anchor. "Make things that will last or can be reused in different ways: for example, pulled chicken or pork that can be used as burritos, in sauces or to top off salads for a work day lunch."
We'll cook to that!