Don't mess with In-N-Out Burger.
The California-based fast food chain hasn't been laughing since Cody Roeder, the YouTube prankster behind the channel Troll Munchies, recently tried to pose as the company's CEO at two restaurants and demanded free food, according to the OC Register.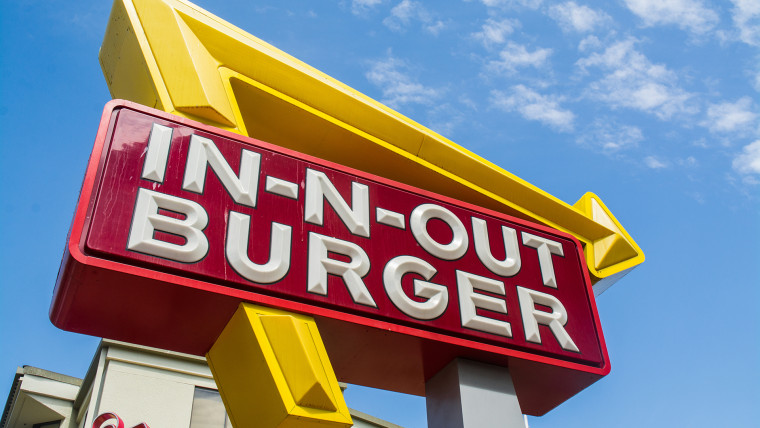 Now, Roeder is facing a restraining order which would ban him from entering all In-N-Out establishments after the chain filed a lawsuit against him on Friday, March 23.
In YouTube clips which have since been deleted, Roeder, dressed in a button down shirt and grey suit, was seen strolling into two Southern California In-N-Out locations earlier this month. In one instance, he pretended to be the company's CEO but during another visit, he posed as the ex-husband of the company's real president, Lynsi Snyder-Ellingson.
While inside the stores, the YouTuber allegedly argued loudly with "his" employees and demanded free food as part of a surprise corporate taste test.
At the Burbank, California, restaurant, Roeder allegedly even took a burger from a customer (which may have been one of his assistants) and proceeded to falsely inform people that it was contaminated, according to the suit. In his final act before being escorted out of the restaurant, Roeder dropped a burger onto the checkered floor and stomped on it.
"We have recently seen an increase of visitors to our stores, who are not customers but instead are intentionally disruptive and who then try to promote themselves through social media," In-N-Out's executive vice president Arnie Wensinger told TODAY Food in an emailed statement. The West Coast chain is also hoping to recoup $25,000 in damages.
"We believe we must act now and we will continue to take action in the future to protect our customers and associates from these disruptions," continued Wensinger.
Troll Munchies' YouTube channel has over 627,000 subscribers and its videos have accumulated over 63 million views since it launched in November of 2012. Roeder was not immediately available for comment.