Does the word "lasagna" make you imagine an extended prep session spent painstakingly layering? (Not to mention the fact that you've also got to wait about 40 minutes while it bakes in the oven.) If you're just looking for a fast, filling take on this hearty pasta favorite, try this single-serving version from the book Mug Meals by Leslie Bilderback.
Related: Make lasagna in your slow-cooker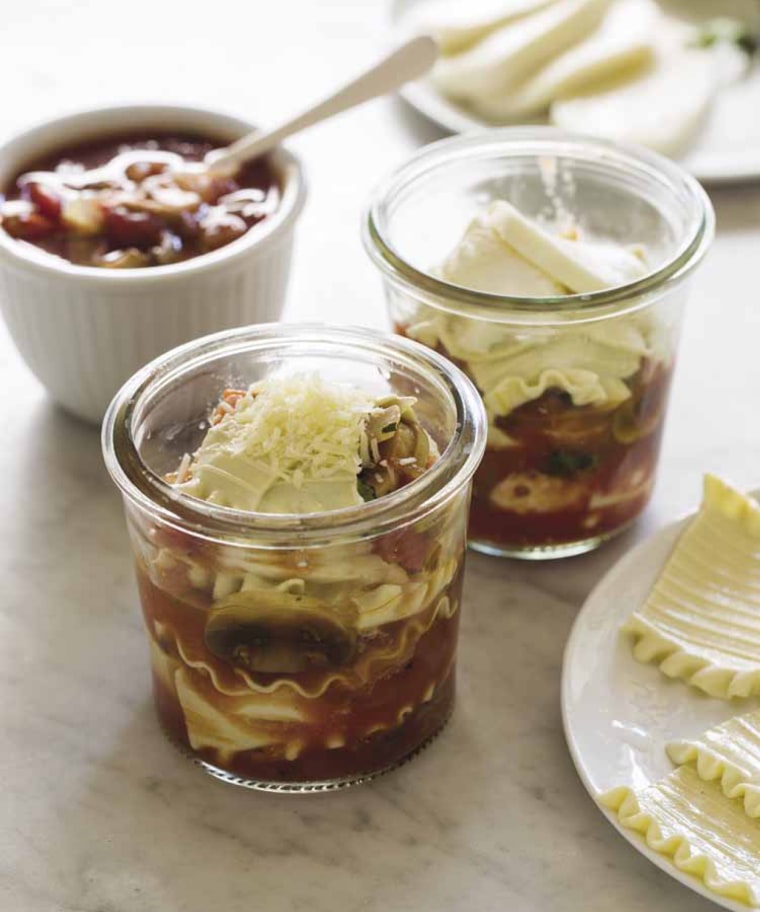 Tips for perfect pasta in a mug
Use "no-boil" noodles. No-cook pasta is a handy substitute if you'd rather not pre-boil your noodles. But it still needs to be softened before going into the microwave. Place the noodles in a container of warm tap water and let them sit for about 15 minutes, then drain and add to the rest of the ingredients.
5 more easy lasagna recipes, including mini lasagnas
Branch out. Who says lasagna has to be made with wide, flat noodles? This recipe will taste just as delicious if you use leftovers like cooked ziti or spaghetti.
Try these sweet mug breakfast recipes
Plan ahead. When you've got extra time, cook a large batch of pasta, divide it into single servings and store in zip-top bags so you can easily add it to future mug dinners. Cooked noodles will keep for about a week in the refrigerator and up to four months in the freezer.
Make a 5-minute chocolate mug cake
Recipe and photos from Mug Meals by Leslie Bilderback. Copyright © 2015 by the author and reprinted by permission of St. Martin's Griffin.