At TODAY Food, we're a little obsessed with chocolate chip cookies — as well as mega desserts in general.
So when we heard that Mrs. Fields was rolling out a new treat that combines these two ideas, our ears certainly perked up.
The Mega Cookie is being touted as the chain's "most anticipated innovation in 40 years": It's an oversized chocolate chip cookie that's nearly three times the size of its most popular and best-selling item.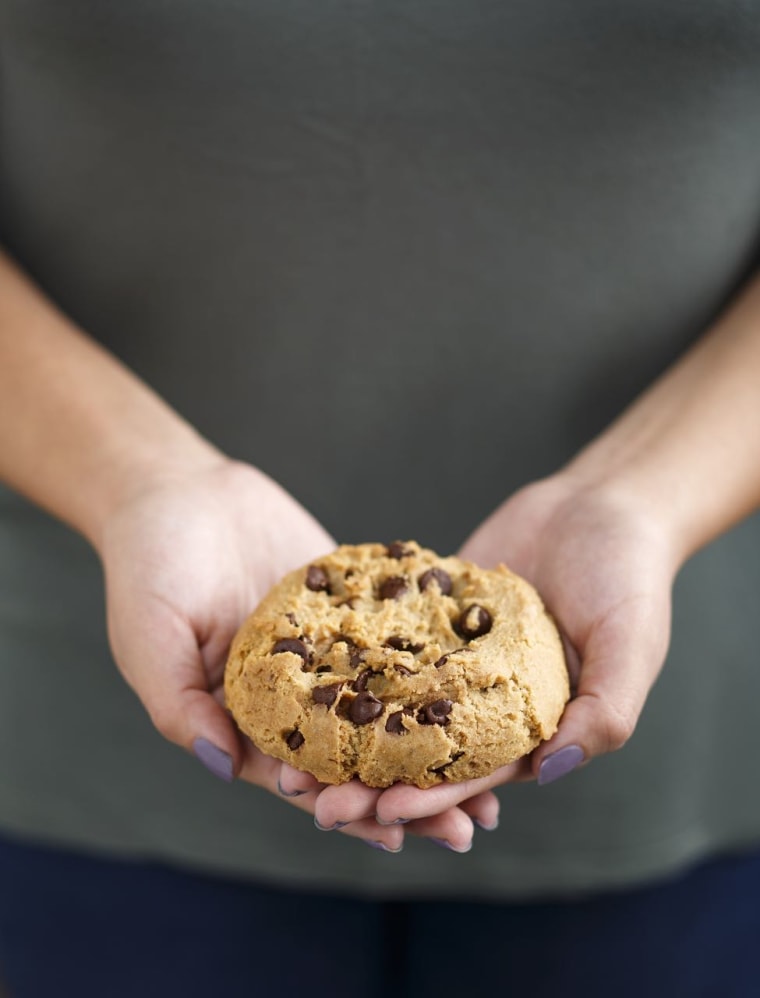 Here are the specs: It weighs in at 5-and-a-half ounces and is a whopping 4 inches across and 1.25 inches tall. Each Mega Cookie goes for $3.99, while an original size (2.1 ounces) runs $1.79 to $1.99 per cookie.
If you go to a Mrs. Fields store, you can order the cookie at room temperature or warmed up. Full disclosure: The cookies we got a sneak-peek taste of were shipped at room temperature, so we didn't get to try them exactly as they'd be served up at the mall — but we did try them both at room temp and warmed up to capture the same effect.
Personally, I'm a fan of oversized chocolate chip cookies — particularly those from New York City's Levain Bakery, which bested Bobby Flay in the "Throwdown with Bobby Flay" chocolate chip cookie episode.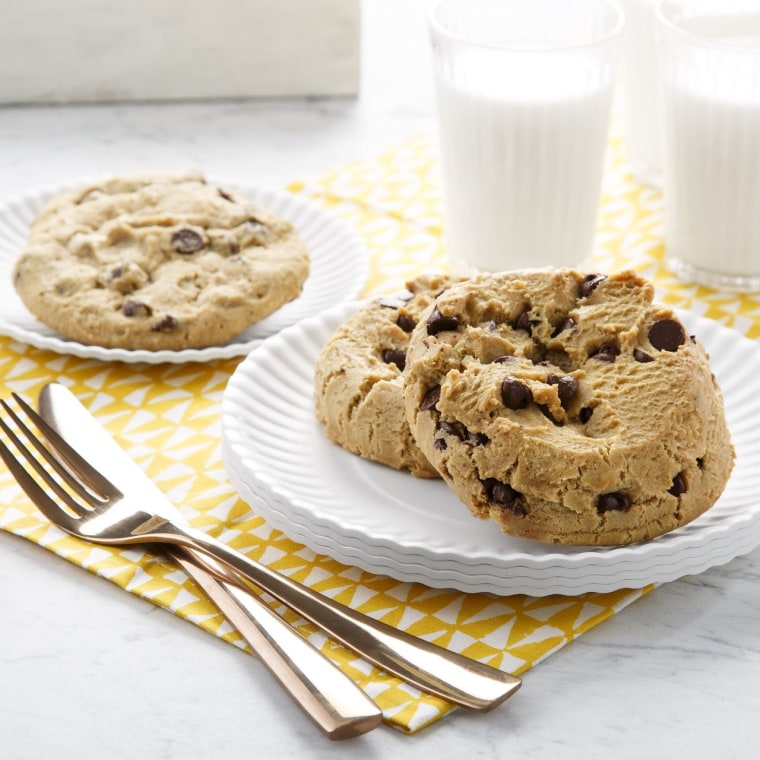 The verdict? First off, unless you're a Chips Ahoy fan and prefer a sturdier cookie, definitely order this one warm. A thick cookie like this deserves to only be served gooey. Served cool, it's just too crumbly, especially at this thickness.
Warmed up, the cookie fared better. The kids in our taste test gave the Mega a thumb's up. One adult noticed some "artificial" notes in it, though, and personally, I thought it could be more butter-forward and that it could benefit from a sprinkle of sea salt.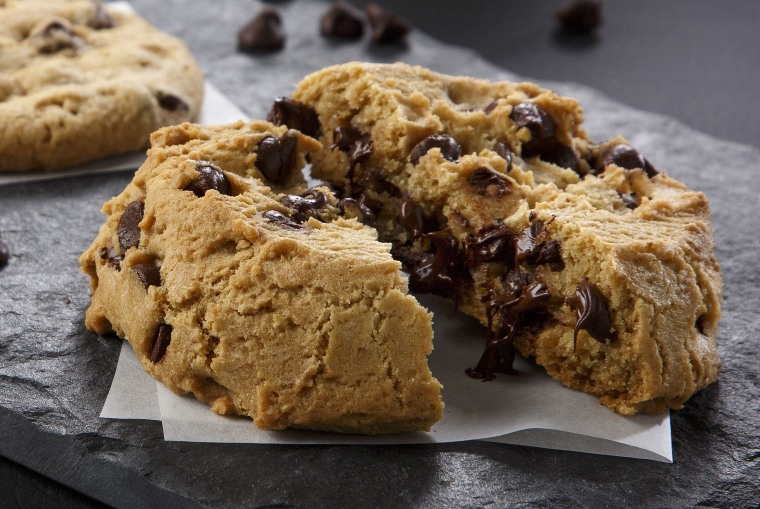 Right now, there's also a buy three, get one free promotion going on for the Mega, though, really you can easily split one of these among two or three (even four!) people. And they'll be available through Dec. 31, and if they're a success, the company told TODAY Food, they may move onto menus permanently.
But now may be the time to try it: Stop by on Dec. 4, National Cookie Day, when the chain will be giving out free original cookies to the first 400 customers at every location nationwide, so you can taste test the Mega and the original side-by-side.
If you're looking an even more outrageous twist on a traditional chocolate chip cookie, Cinnabon's first-ever cookie-cinnamon roll mashup (it's a tiny roll stuffed inside a chewy chocolate chip cookie called a Cookie BonBite) is out in stores today.
At Whole Foods, customers can get a full 50 percent off everything in the store's bar.
And Insomnia Cookies, which now has over 120 locations, is celebrating the sweet holiday by giving away free cookies to customers who make an in-store purchase.
Want to bake up some cookies at home? Try out some of our favorite recipes: