Meat bars—think protein bars in wrappers, not watering holes that exclusively serve beef—are about to become a thing.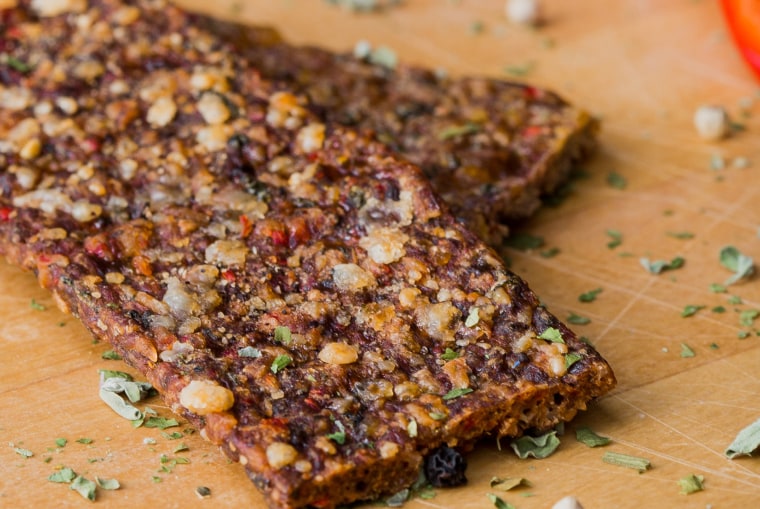 Recently Hershey, yes, the chocolate maker, announced it will be rolling out dried beef bars infused with quinoa, mangoes and cranberries this August, under the label Krave.
That idea may seem out of the blue, but lots of companies are already out there selling similar bars, made to appeal to the Paleo and gluten-free sets.
Another big name, General Mills, purchased Epic Provisions, which has a dozen varieties of meat bars (see below), earlier this year for a whopping $100 million. So, yes, expect to be seeing more and more of these bars in stores soon.
Though they're meant to be uber-healthy, the idea honestly sounded horrifying to me at first, so I set out to taste them to see what all the fuss is about, and enlisted the help of some other meat eaters to give them a go in a blind test. The good news: Most are tastier than they may sound. Here are some picks:
Epic Provisions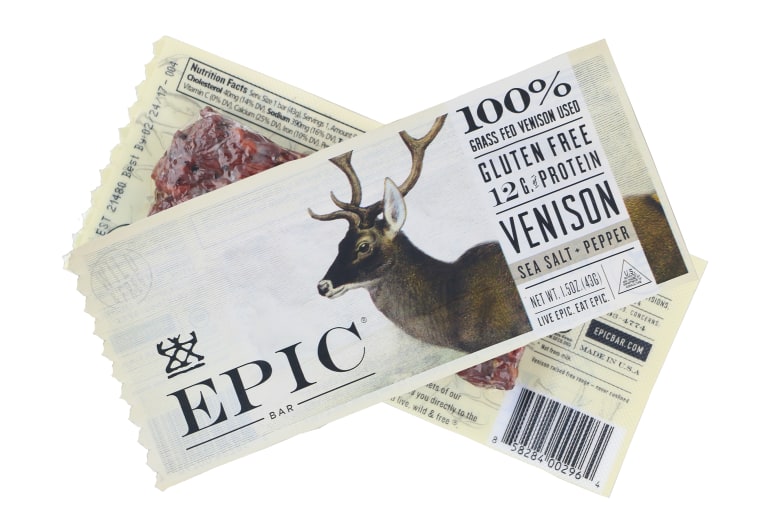 This rapidly growing brand—just purchased by General Mills—was an early leader in the category, with its line of uniquely flavored dried meat bars like Lamb Currant Mint, Chicken Sriracha, Beef Habanero Cherry, and Pulled Pork, and a new Wild Game line, with flavors like Salmon Sea Salt Pepper and Wild Boar Bacon. Overall, tasters loved the "earthy," "real-food" taste of these bars, with some finding certain varieties "a bit dry," or "nice, not greasy," depending on point of view; all found the bars "well-seasoned" and "not overdone."
Our pick: The new Venison Sea Salt & Pepper from the game line struck the right balance of being "lean but moist"; tasters raved over the "fresh, peppery finish." $2.49 to $2.85, at stores nationwide, epicbar.com
Wild Zora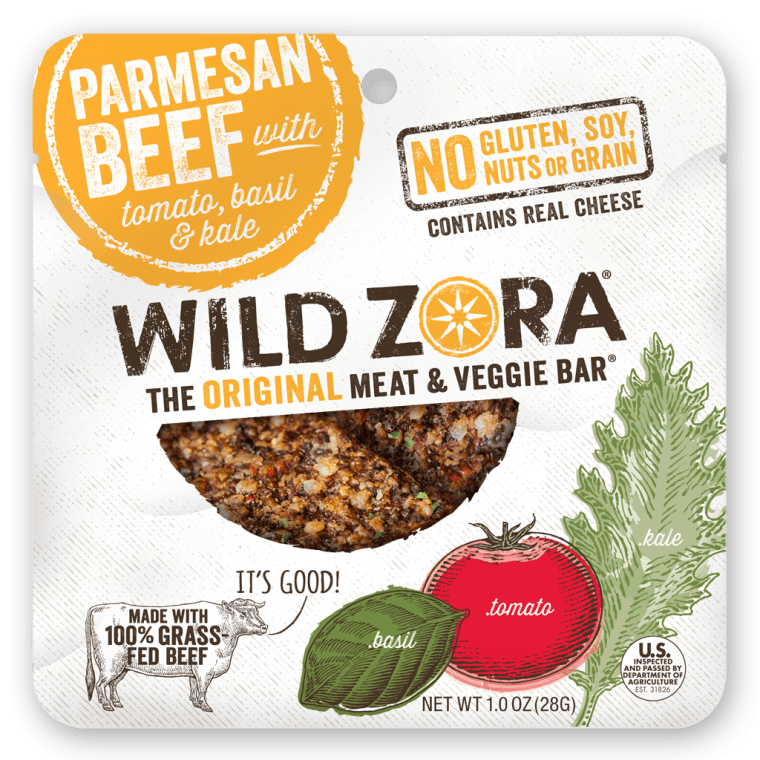 Another early up-start in the field, this line was built on the principle that "meat and veggies taste great together" and emphasizes simple, high-end ingredients like dehydrated grass-fed beef and free-range turkey, and avoidance of gluten, soy, nitrates and added sugar. The combos taste like things that you might have for supper: BBQ Beef with Kale, Tomato and Red Pepper, or Curry Turkey Masala with Spinach, Dates and Cardamom. Our tasters thought the bars were "a great option for flexitarians" and "more moderate meat enthusiasts," and gave a thumb's up to the "perfectly lean, yet not dry" and "interesting, slightly grainy" and "just-chewy-enough" texture.
Our pick: Tasters went crazy over the "addictive" Parmesan Beef Bar with Kale, Tomato and Basil, with its "healthy dose of parmesan" cheese: "It tastes like an Italian dinner in bar form," one said. $3.39, at health and specialty food stores nationwide, wildzora.com
Wilde Snacks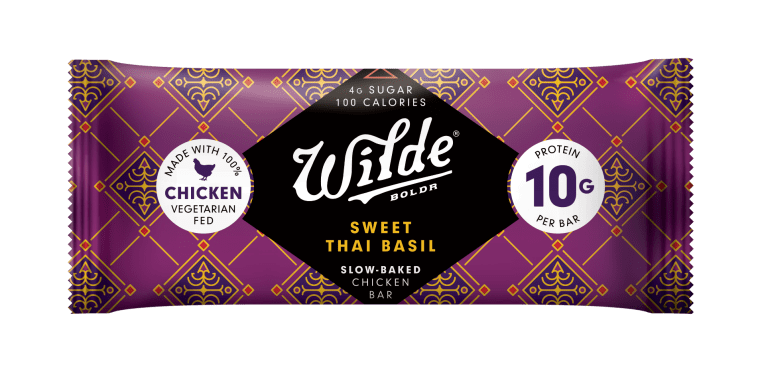 A former flavor inventor for Ben & Jerry's and the founder behind a premium granola brand teamed up to create this line of baked meat bars. They start with premium cuts of 95-percent lean meats, to keep the bars from tasting too gristly. Indeed, the bars do not have a classic jerky feel, but are instead softer, as they are baked, and the textures from the other ingredients, like seeds and dried fruit, come through. One taster in our group thought they were the best pick for "lesser-meat enthusiasts" because they have "more going on," with combos like Peach BBQ (grass-fed beef sirloin, chia and flax seeds, peaches, quinoa and cinnamon).
Our pick: Made with vegetarian-fed chicken breast, the Sweet Thai-style Basil was the biggest crowd pleaser, with its subtle coconut, lime, ginger and basil flavors, and "surprisingly moist for chicken" texture. $2.49, in stores nationwide, wildesnacks.com
Tanka
Based on the Pine Ridge Reservation in South Dakota, this company is co-owned by a member of Oglala Lakota Sioux Tribe, and focuses on nitrite-free, antibiotic-free buffalo-based meat and a "Native American way of wellness." Tasters across the board loved the "upscale jerky feel" of the bars, feeling that that they "juicy, but not greasy," and "nice upgrade on the classic jerky texture." Flavors include Turkey and Buffalo Teriyaki, and Buffalo with Apple Orange Peel; all include bits of dried cranberry, which add a "tiny hint of tartness and sweetness" that meshed well with the buffalo.
Our pick: The Buffalo with Cranberry and Spicy Pepper was a favorite among all tasters, who loved the "classic yet upgraded jerky feel," and "spicy kick at the end." $2.99, at stores nationwide, tankabar.com