The new year has finally made its way here, and everything is already looking a more bright — even a classic soda, which has taken on a new pink hue!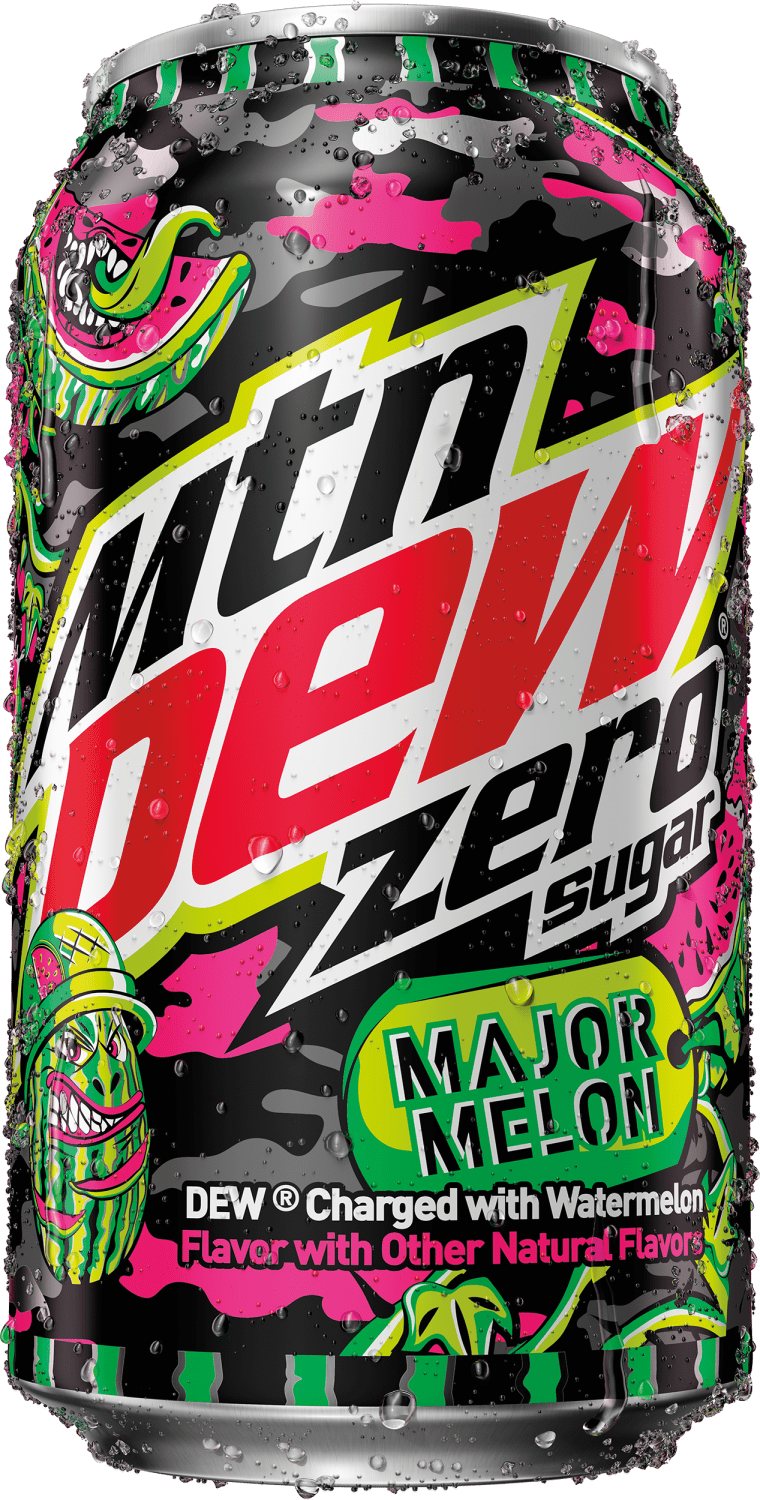 Mountain Dew Major Melon is here, and it's so very pink. While the brand did release a limited-edition Spark variety in August 2020 that was also pink, this is the first permanent pink flavor addition. It's actually also the first permanent flavor introduction since Mountain Dew White Out back in 2010. And we're pretty sure Harry "Watermelon Sugar" Styles would approve.
"Watermelon is a truly transportive taste, evoking feelings of freedom and nostalgia," Nicole Portwood, vice president of marketing at Mountain Dew, said in a statement. "We found watermelon to be the number one choice of flavors tested amongst our fans, and MTN DEW Major Melon is our answer for those who are looking for a refreshing charge to keep them invigorated all day long."
There were teases of this new flavor in September of 2020 when marketing materials were leaked on Reddit. "Still not sure how I feel about this concept since I don't like artificial watermelon flavor, but I'll have to try it," wrote one commenter.
Both Mountain Dew Major Melon and Mountain Dew Major Melon Zero Sugar are available nationwide right now at retailers and online in 20-ounce bottles, 2-liter bottles, 12 packs of 12-ounce cans, as well as other single and multipack sizes.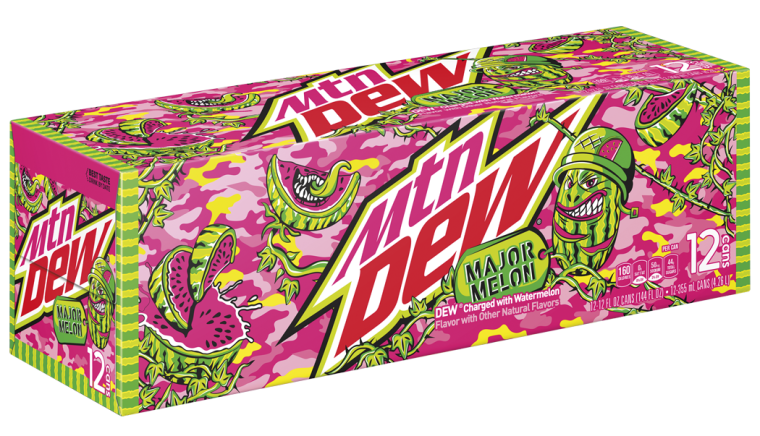 Mountain Dew is known for making a big splash when it tries something new. In fact, it kicked off 2020 with a Super Bowl ad starring Bryan Cranston and Tracee Ellis Ross spoofing the classic film "The Shining." As a horror movie-spoofing commercial kicked off a catastrophic year, here's hoping a bright and cheery new soda to kick off 2021 is a sign of good things to come.