Clipping coupons, for most of us, is a way to put money back into our own pockets, but one Virginia woman is using extreme-couponing tactics for the greater good—by buying groceries on the cheap and feeding the homeless.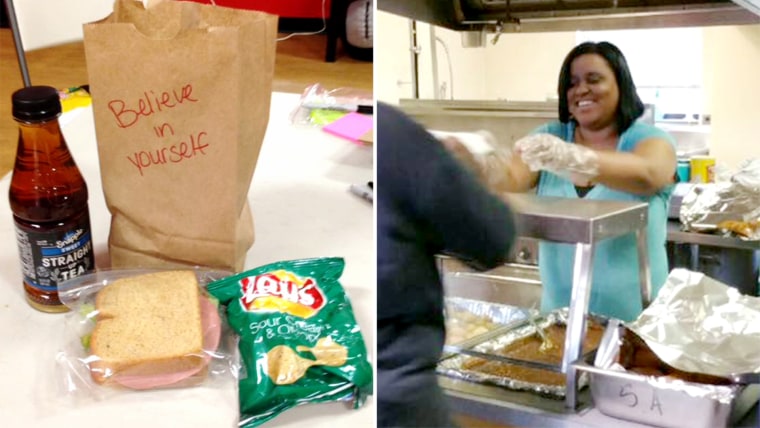 To get things like 125 boxes of rice, 50 jars of spaghetti sauce, or 100 pounds of pasta for free or close to it, Lauren Puryear, 29, rounds up Sunday-circular coupons, finds coupons online, and enlists friends and family to scour for deals, too. Then, she and fellow volunteers hit the stores, before work, after work, during lunch breaks to get around the caps limits on certain promotions.
Once the stockpile of ingredients is ready, they turn out tasty, healthful meals for the local homeless population—dishes like spaghetti and meatballs, baked chicken with rice, or cold-cut sandwiches. They set up tables and serve the dishes right on the street, to any unsheltered people in need of food—often, 100 to 500 people at a time. She's delivered 5,000 meals around New Jersey, Washington, D.C. and Baltimore.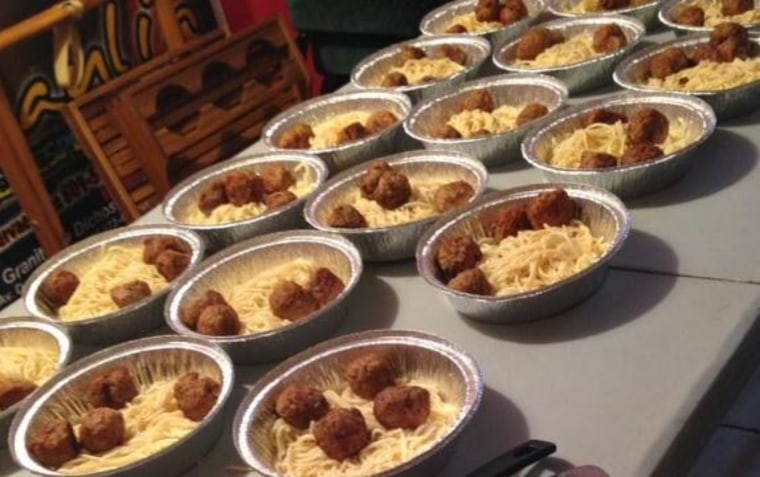 "Once I get the word out there, it spreads like wild fire," Puryear told TODAY. Puryear, who has a PhD in psychology and learned about couponing just eight months ago. "After I couponed for 50 jars of Ragu sauce and 100 boxes of Barilla pasta all for free I knew I was going to make a difference in the world," she told ScaryMommy.com.
Her effort has grown into a full-blown organization, For the Love of Others, which she runs on top of her full-time job, as director at a mental health clinic—not to mention all the work she puts in as a divorced mom to a 5-year-old boy (who loves to help out, passing out condiments and making sure volunteers are wearing their gloves).
RELATED: 21 Italian pasta recipes that are basically just hugs in a bowl
"It is very important to teach [my son] to help other people," she told NJ.com. "The little things we take for granted, the food we throw away every day … and if we just spread a little more love around, the world would be such a better place."
It all started a few years back, after the passing of her grandmother, who always found a way to give back in their hometown of Patterson, New Jersey.
"If she saw someone panhandling, she'd pull over and talk to them—not just give them money, but make sure they were OK," Puryear said. "I felt it was my obligation to keep her legacy going."
Puryear buys the groceries out of pocket, and has set her sights on the goal of delivering 30,000 meals by her 30th birthday next year. While she often pays next-to-nothing for ingredients thanks to her extreme bargain-hunting, she has also arranged deals with meat distributors to get rock-bottom prices, like 50 pounds of chicken for $16, as she did recently.
She stores food in her deep freezer and picks up oversized pots and pans whenever she sees a deal in discount stores.
The effort is all worth it though, for the comments alone she gets from her eager diners. "We take pride in providing quality meals," Puryear said, "and all the time, I hear, 'Thank you, this is the first meal we've had in a couple of a days.' "
To see how you can help, visit the For the Love of Others page on Facebook.