Troy Ball moved her family to the mountains of North Carolina hoping the cool, clean air of the Appalachians would ease her children's health problems. What she didn't expect was a unique business opportunity that would turn her into a moonshine momma.
When Ball first arrived in Asheville a decade ago, she would often get mason jars full of moonshine as housewarming presents from her mountain men neighbors. 
"Here, it's the custom. If they like you, they bring you moonshine. But most of the time, it was the most rotgut, terrible stuff you would never want to drink," she told TODAY.com. 
Finally, a friend revealed that most moonshine makers kept the good stuff at home for themselves — and he eventually gave her a batch. She tried it that night with her sister and some friends. Their verdict was unanimous.
"It was great. It was surprisingly smooth," she said.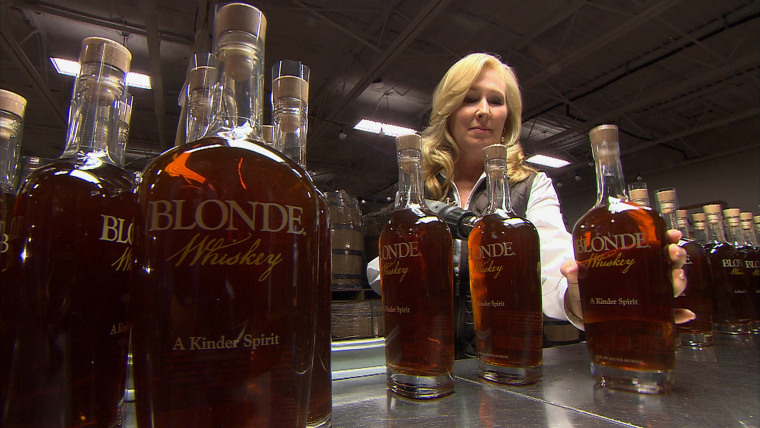 The experience stirred up her entrepreneurial spirit. Ball went to the local liquor store and bought up the three brands on the market and found them horrible. Shen then spent the next several years learning how to make the good stuff.
"Once I found the right guys and knew what I wanted to do, I came back to my husband and said, 'I need to build a still and I need your help.' And he said no way," she recalled with a laugh. 
Her husband eventually gave in and the two built a still in their garage, using a 5-gallon pressure cooker and help from their neighbors. Today, they operate a 5,000-liter still as part of a thriving distillery business Ball named in honor of her boys: Troy and Sons.
The Ball family moved to North Carolina 10 years ago from Austin, Texas, where the lengthy pollen season nearly killed their two oldest boys, Marshall and Coulton, who have undiagnosed metabolic disorders and are confined to wheelchairs. Ball said the boys would constantly be dealing with seasonal allergy problems and then come down with the flu or catch colds that would turn into pneumonia.
"We were in the hospital over and over. The year before we moved here, Marshall stopped breathing in the ambulance," she said. "That's when my husband and I looked at each other and said, 'We just got to leave. We can't stay here next year.'"
Her husband, Charlie Ball, said their children, including their youngest, Luke, have thrived since moving to the South.
"This is as healthy as they've ever been," he told NBC's Harry Smith.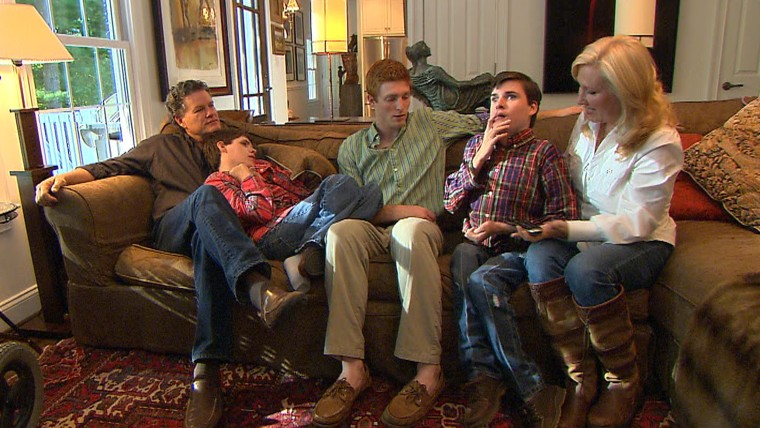 When his wife eventually decided to learn to make moonshine, plenty of eyebrows were raised. The making of moonshine — sometimes called mountain dew, white lightning or white whiskey — is one of the nation's oldest traditions, and often associated with contraband. Troy Ball said that's because the old-time moonshine makers used to sell their spirits without pay taxes on it.
Ball, 54, spent more than a year testing different corn products and milling techniques in the initial stills she built. Part of the reason she pursued the business was to "celebrate the great whiskeys that were made by the mountain men." 
She said she keeps only the middle "hearts" of the distillation process, getting rid of the beginning "heads," which contain the contaminants that burn and smell, and the end "tails" of the process.
"We really are making that 'heart,' keeper-kind of moonshine," she said. "My whole goal is to create exceptional, soft hearts whiskey because we want to raise the standard of moonshine."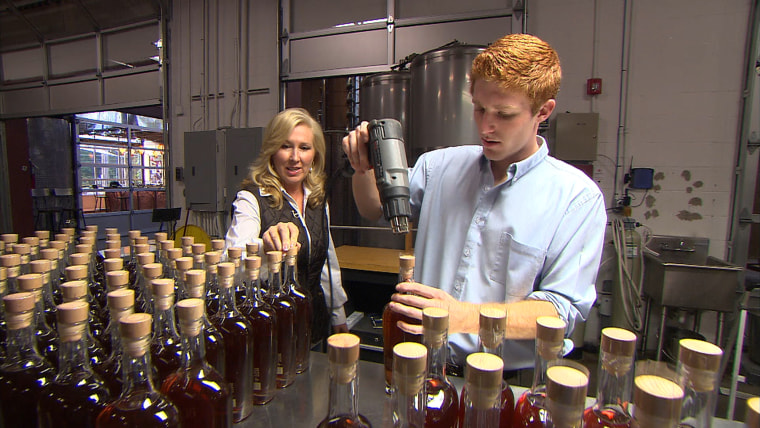 Ball, a lifelong equestrian whose background running horse shows dates back to her family farm, knew she wouldn't have a problem running another, completely different business. She felt confident she could accomplish anything after overcoming the myriad of obstacles to keeping her oldest children alive. 
"When you spend that many years dealing with life and death issues on an ongoing, almost daily basis, everything gets put into perspective," she said. "What you think is challenging you realize isn't, because you've dealt with and survived real challenges."
Marshall is now 27 and Coulton is 25. Luke, 21, helps at the distillery when he isn't away at school.
"This whole business is my way of honoring them and making a statement about what their lives mean to us."