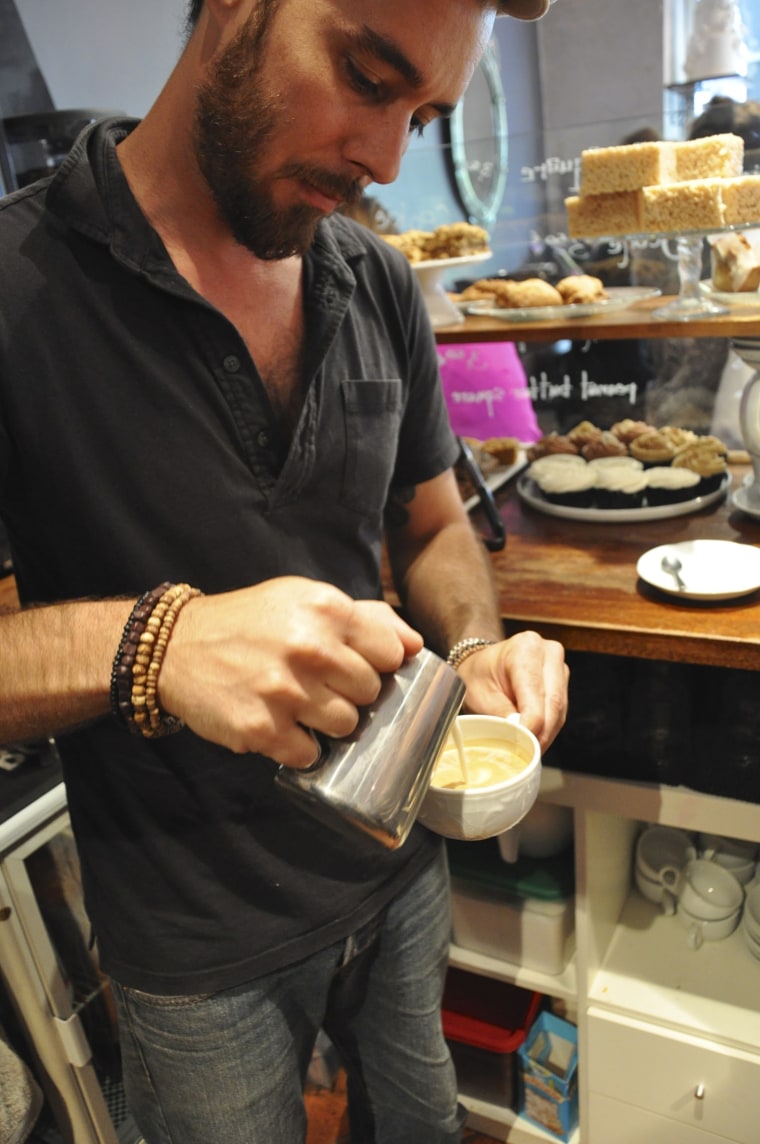 Cafés are a centerpiece for daily life in Paris, as integral to French culture as a fresh baguette, a glass of wine, or, at least according to Americans, a black beret. Yet somehow, coffee in France is almost uniformly bad. Beans are left out in the open air, machines aren't properly maintained, and the act of pulling an espresso is done without care, as perfunctory as a dry kiss on the cheek.
Fortunately, in the past few years a new breed of coffee shop has come to emerge in Paris, and surprisingly, it's very much American.
In France, coffee is "meant to be consumed quickly, often in one swig," said Lindsey Tramuta, a Paris-based writer and celebrated expatriate blogger. It's "used to either feel more alert or clean the palate after a meal. There is little emphasis on taste largely because the focus has traditionally been on effect."
But coffee consumption has been steadily increasing in the country since 2003. Attracting internationals and a niche group of French coffee connoisseurs alike, new shops treat coffee as an art, giving the drink a deep appreciation previously reserved only for wine in France.
"When French people want coffee, they just ask for 'a coffee,' explained Antoine Rouillé, a barista at Kooka Boora, one of the pioneers of this Parisian coffee house movement. "There's no thought beyond that. We have to educate people about our sort of coffee, the American sort of coffee I suppose."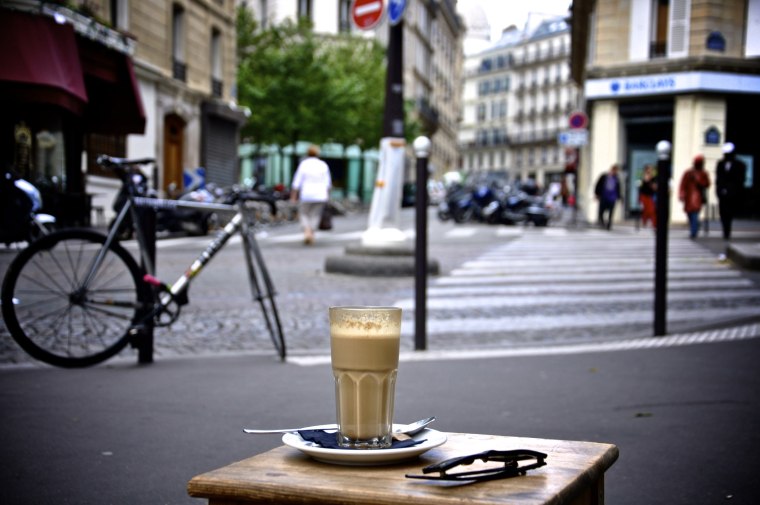 Instead of the typical Parisian café, these new coffee shops are about creating complex drinks, locally sourcing their beans, using state-of-the-art machines and replacing pretention with artistry. While the owners and baristas have both French and international backgrounds, many travel to the United States to acquire this artistic savoir-faire.
Nicolas Clerc, a Frenchman who co-owns Le Télescope with American David Flynn, moved to Brooklyn to learn to be a barista before co-founding the café. "Coffee is complex," he said. "It's a matter of skills that must be learned."
Le Télescope, which opened about a year ago and is now bustling with regulars, isn't set on a main street to attract tourists or languid people-watchers. Rather, it entirely diverges from the typical Parisian café, exuding a cozy Brooklyn feel, a sea of white light and faded wood. It proves that style is just as much the name of the game as fine-tuned coffee. Lots of light, minimalist design, and space for books and laptops alike are the basic building blocks for the new Parisian coffee shops. And that's not to mention baristas who can channel a quintessentially American style.
Thomas Hamlett, originally from Virginia, came to Paris after working at coffee shops in Seattle. Hamlett is the head barista at Sugarplum Cake Shop, a laidback café serving fair-trade coffee and "American-style patisseries" like Rice Krispies Treats and massive cakes. Sporting a derby cap, a light beard and a disarming Virginian accent, Hamlett epitomizes American charm.
A large part of that model is friendly service, baristas who are willing to chat and charm – a far cry from the stereotypical French waiter.
With the new cafés like Sugarplum, Le Télescope, Coutume Café, Kooka Boora, Le Caféothèque, and Loustic, Paris has had a bit of a wake-up call.
"I think it really took this coffee movement to show locals that actually, the coffee 'de base' is atrocious," said Tramuta.
There are still the classic tourist musts like Jean-Paul Sartre's hangout, Le Café de Flore, or Le Sélect, once the haunt of Hemingway. These established cafés aren't going away any time nor should they, but as the desire for genuinely delicious coffee made with care, attention and artistry grows, so too will the market of American-style coffee.
"There's a lot of work that goes into roasting and eventually making good coffee," said Hamlett. "You're starting to see more and more examples of that in Paris. It's the return of café culture, but this time with good coffee."