If you're looking for a fun activity to do with the kids or just a way to get your chocolate fix, these crafty dessert recipes are for you. Jacques Torres, a master pastry chef known as "Mr. Chocolate" and the face of Jacques Torres Chocolate shops, is showing TODAY how to sweeten things up with these easy-to-make milk chocolate treats, from bark to lollipops. 

Milk chocolate bark 
Makes 1/2 of a sheet pan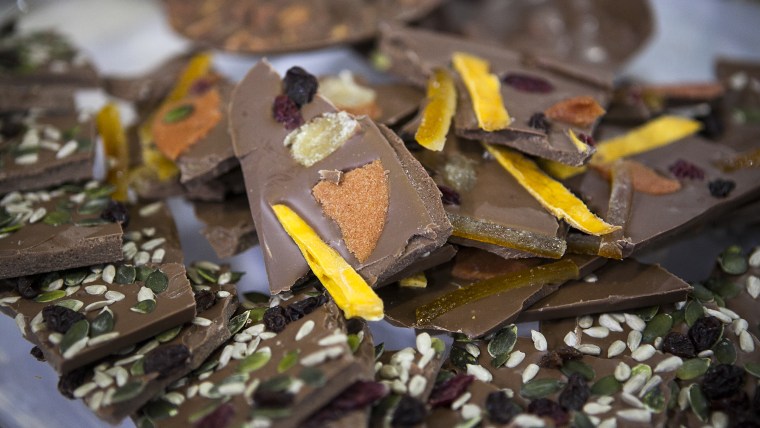 4 cups chocolate 

1/2 cup pistachios
1 3/4 cups hazelnuts
2 1/2 cups almonds
Mini marshmallows
Pretzels
Corn Syrup
Caramelize all the nuts together in corn syrup, then roast them in the oven. Once cooled, mix with the tempered chocolate. Pour into a sheet pan and allow the bark to cool. 
Milk chocolate lollipops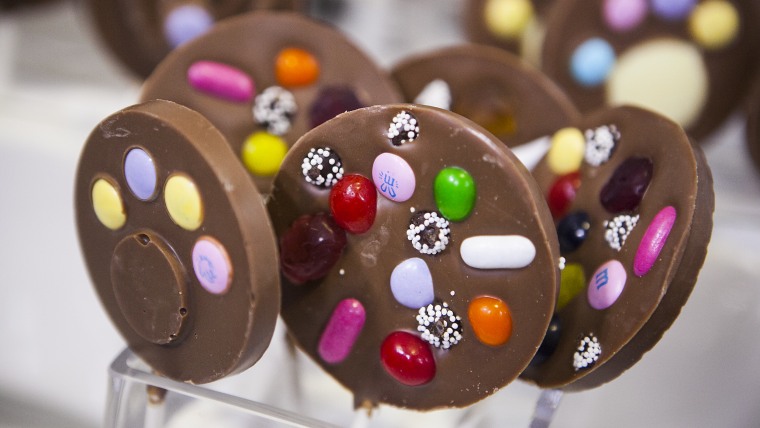 1 lb. milk chocolate, tempered 
Fruit candies
Gummy candies
Chocolate candies
Pretzels
Various nuts 
Melt the chocolate. 
Pour the tempered chocolate directly into the plastic lollipop molds, filling to the top. 

Set the lollipop sticks in place by inserting them just far enough to be firmly placed in the chocolate in the mold. Decorate with candies, and set aside for 30 minutes.