Even Starbucks is sick of rainbows, unicorns, dragons and mermaids evidently: The dark-as-night Midnight Mint Mocha Frappuccino quietly rolled out today.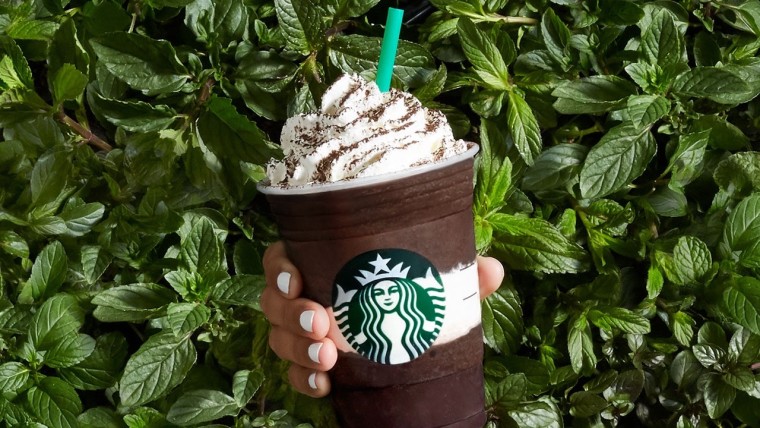 A layered drink, the new Frappuccino has a mint-chocolate thing going on, with three distinct components. On the bottom, there's a blend of extra-dark cocoa, coffee, milk and ice that's infused with "cooling mint sugar crystals." Next, there's a layer of whipped cream. Then more of the cocoa-coffee-mint blend, and finally, more whipped cream and a dusting of dark cocoa. Some people are likening it to a Girl Scouts Thin Mint cookie in a cup. "The dark cocoa and coffee flavors are complemented by the slightly cooling mint notes," a company spokesperson told TODAY Food.
RELATED: We tested 8 money-saving Starbucks hacks
It's available starting May 2 in most U.S. and Canadian stores, while supplies last through the summer.
A good time to try it is coming up: From May 5 to 14, the chain will once again offer its Frappuccino Happy Hour, with half-price Frappuccinos from 3 p.m. to 6 p.m. — that's an hour longer than last year, we noticed. (Also, I've always wondered why they just don't call it "Frappy Hour"?) The deal is on every size, so make sure to get the Venti.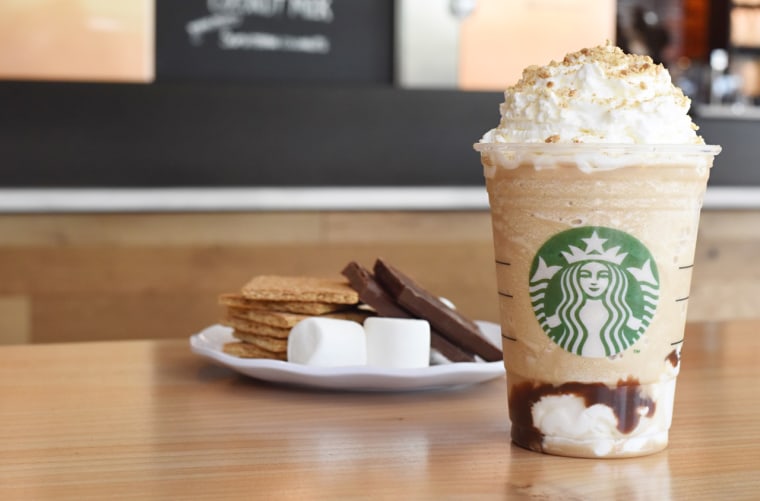 And making a re-appearance starting this week is the S'mores Frappuccino, which is back on menus for the summer. It's another layered Frappuccino, this one with marshmallow-infused whipped cream and milk and chocolate sauce, followed by a blend of coffee, milk and ice, and then a topping of more marshmallow whipped cream and a graham cracker crumble.
Summer is so close, we can literally taste it — and even if it's not starting to feel quite like summer in your area yet, the half-priced cold drinks do kinda help.