UPDATE: The crunchy cookie-filed day of our dreams has at last arrived! Reese's Crunchy Cookie Cup can now be found in typical candy retailers and grocery stores nationwide, Brand Eating reports.
The standard size cups (1.4 ounces) will set you back about $1.09 while the "king size" Big Cup (2.8 ounces) will cost you $1.79. Worth it, honestly.
See the original post below:
TODAY's Al Roker, Sheinelle Jones and guest co-host Brooke Shields got an exclusive first taste of the upcoming Reese's Crunchy Cookie Cup, and now you can taste them, too!
All three were fans of the new flavor and thought it tasted like a mashup of a Reese's Peanut Butter Cup with a very delicious and crispy chocolate cookie that reminded them of an Oreo.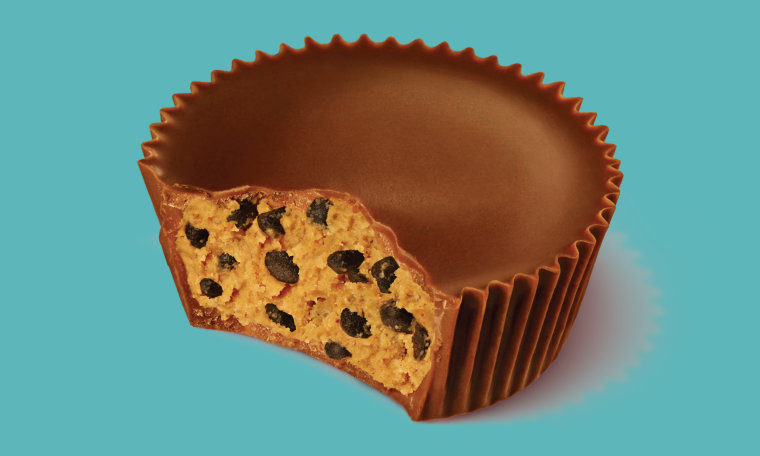 I can tell you all about this treat — and I will — but know this: In my opinion, they're worth every single calorie.
From the outside, they look like regular Reese's cups. The texture is also very similar to the original Reese's cup, but with one very exciting difference: they are filled with cookie pieces. Just like Al, Sheinelle and Brooke, I thought that the cookie bits tasted a lot like classic Oreos, even though there are no Oreos in this treat. To me, those cookie bits give the peanut butter cups the most perfect crunch.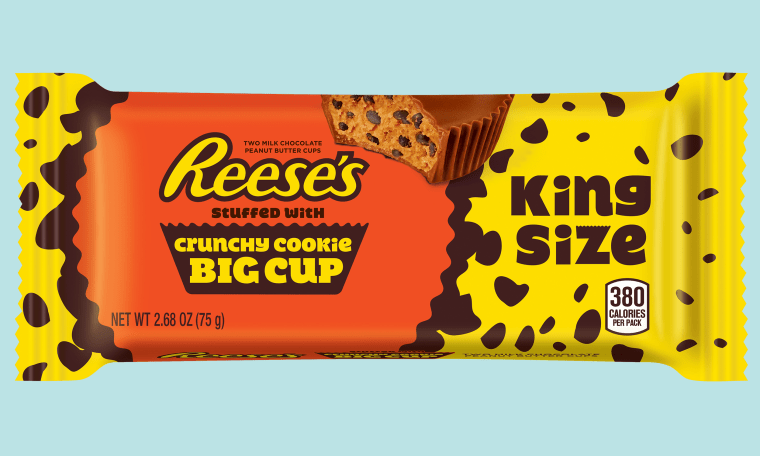 These tasty treats come in standard size, as well as in a huge king size.
Trust me, you will definitely want to go ahead and invest in the larger size on this one — never has any candy been so worth it.
This post was originally published March 9, 2017.