Here at TODAY we're always looking for experts who can make our lives easier… and of course, tastier!
We want to introduce you to Brandi Milloy, who is officially one of our TODAY Tastemakers, a group of experts who will be sharing the most useful and trendiest lifestyle tips. If you've seen her on TODAY, then you know what she's bringing to the table. She stays on the pulse of hot food trends and breaks them down for the home cook, whether it's these irresistible ramen-crusted chicken wings or this decadent brownie bottom peanut butter pie.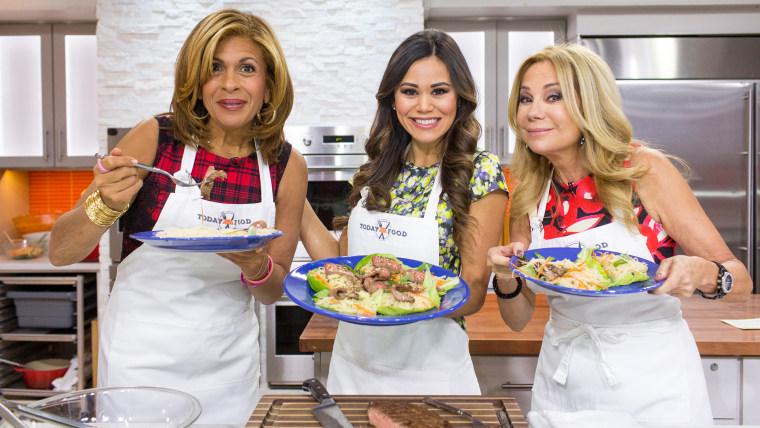 Brandi is host and producer for PopSugar Food's Eat the Trend and Get the Dish with Brandi Milloy. Both of Brandi's shows are in the Top 5 preferred channels on YouTube with over half a million subscribers. From showing you how to recreate food mashups like the Oreo Churro to making her latest creation-a Giant Ice Cream Sandwich...which got 20 million views just in four days, if it's delicious, Brandi will not only make it-she'll make it go viral!
Growing up in a military family, Brandi moved around a lot and credits this experience for her love of food, people, culture and travel. Brandi has not only shared recipes and food hacks on TODAY, but has also co-hosted the show alongside Willie Geist and Natalie Morales.