/ Source: TODAY Contributor
The newest drink at Starbucks—the latte macchiato, hitting stores tomorrow—might leave some scratching their heads. After all, plenty of us are already confused about what a regular old macchiato is. So what exactly is this hybrid?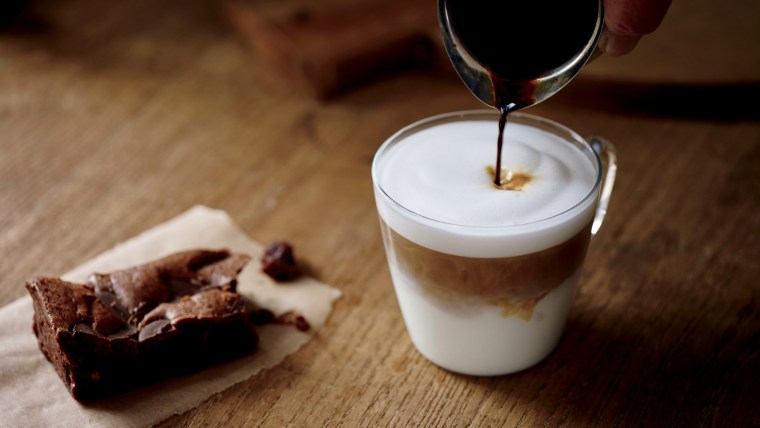 First, let's back up and review what the two components are. Macchiato means "marked" in Italian and a true macchiato is espresso with a touch of foamed milk on top. Now, for the more familiar half: Latte is Italian for "milk," and is made by pouring steamed milk slowly into the middle of the espresso, with a thin layer of light foam at the top. Both drinks are made with the same two ingredients, so what makes a latte macchiato different? Well, it's kind of like an upside-down latte, but with a darker, bolder espresso flavor.
RELATED: Go off the menu with these 8 secret Starbucks drink ideas
The drink starts with aerated, steamed whole milk, which is poured into the cup, creating a dense meringue-like which rises to the top. The barista then marks it by slowly pouring in espresso, leaving a "dot" of espresso on top of the milk, a spokesperson explained to TODAY.com. The technique is supposed to draw out "an intensely bold and roasty flavor" from the espresso, the company says.
On a spectrum of its espresso drinks, Starbucks puts it on the "bolder" side: It's lighter than a caffé americano (espresso with hot water), but darker and less creamy than the flat white (sweet ristretto espresso with streamed milk). So if you like the flat white but want something a smidge darker, you might want to give this a try. The drink will be on menus permanently in the U.S., Canada and some Latin American locations, according to the company.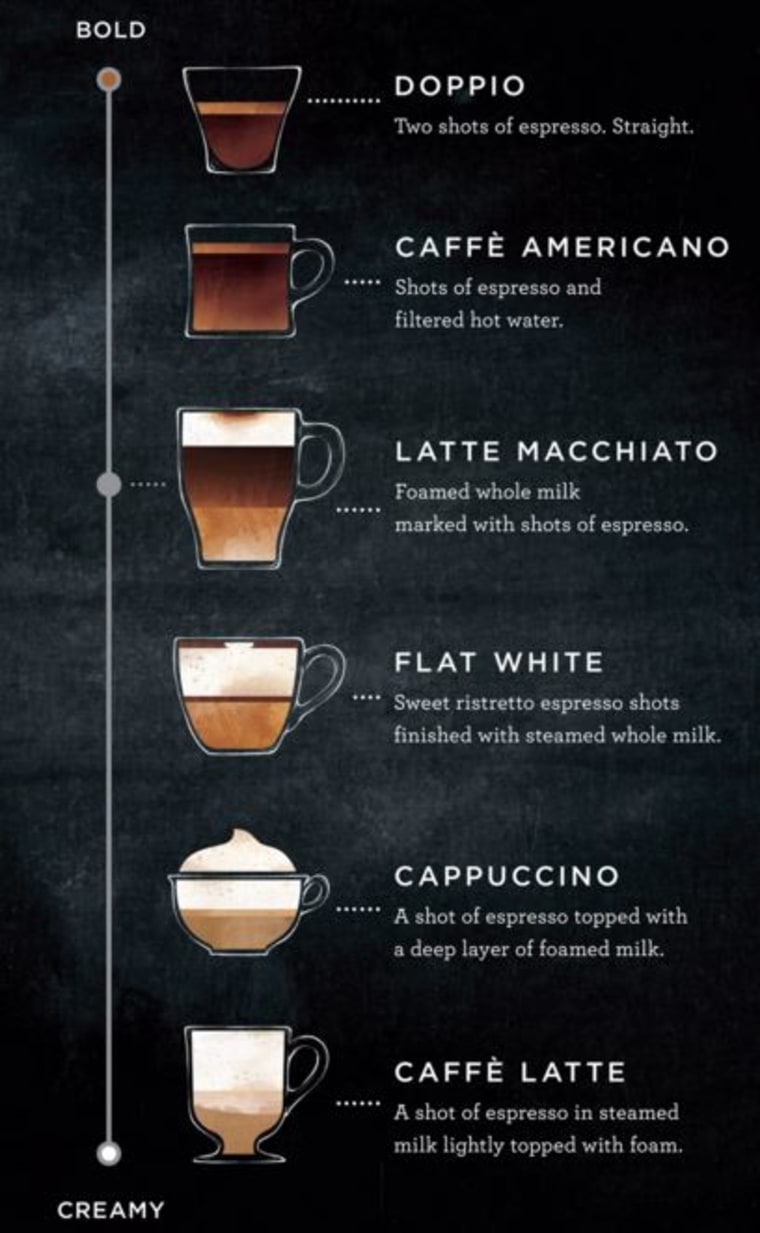 A year ago this week, Starbucks introduced the flat white, which seemed to mark a shift toward more "serious" espresso drinks, and the latte macchiato looks to be a continuation of that, though the company still embraces occasional rollouts of fun-loving frappuccino flavors.
What do you think? Will you try the new Latte Macchiato?