Between Pinterest, Instagram and just the internet at large, it can get pretty overwhelming to keep up with what's hot and what's useful. Here at TODAY, it's always been our mission to share the tips and tricks that are truly expert-approved.
In an effort to continue bringing our viewers and readers the best of the best, we've assembled a talented team of lifestyle gurus to help navigate the worlds of fashion, health and, of course, food.
To kick things off, please help us welcome food blogger Siri Daly.
RELATED: Siri and Carson share recipes from their moms
Siri is making a mark on the entertainment-lifestyle landscape with her charming food blog Siriously Delicious, which chronicles her real-life cooking adventures (and occasional fails). Her down-to-earth tone and drool-worthy recipes keep us going back for seconds.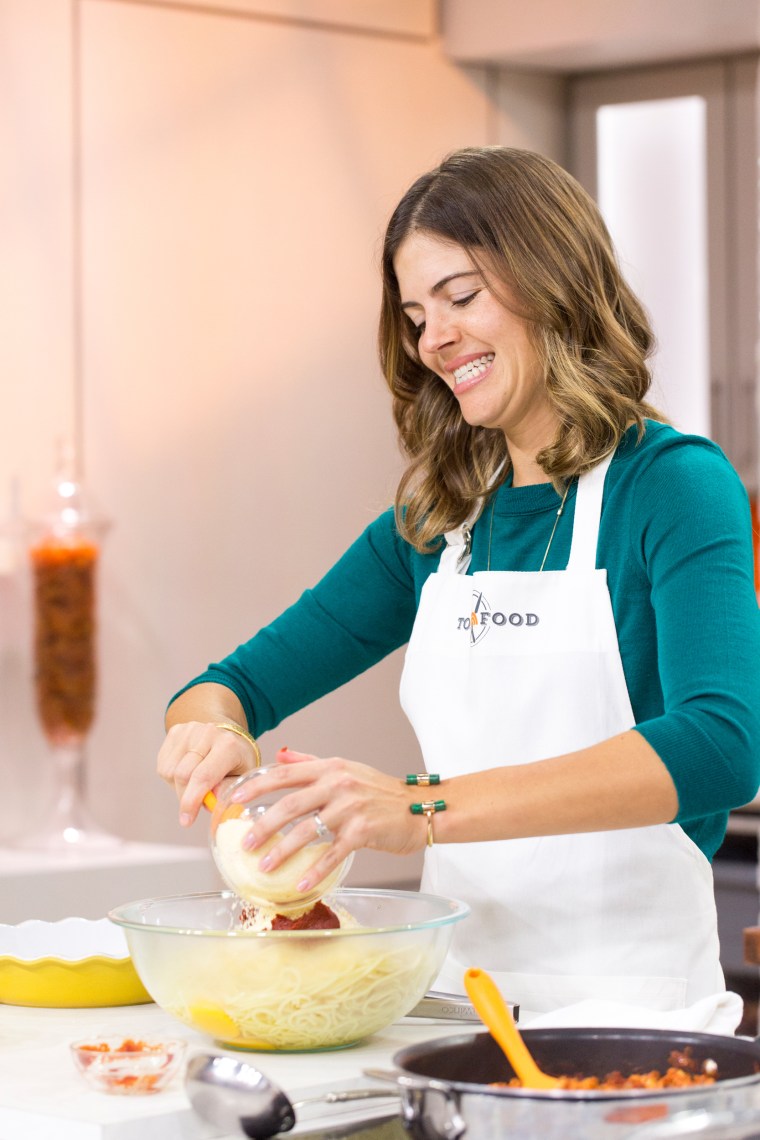 As a TODAY Food contributor, Siri is quickly becoming our resident comfort-food expert, whipping up recipes like green bean casserole, arugula pesto bow-tie pasta, and turkey meatloaf. She and husband Carson Daly, a TODAY anchor, have also shared many of their family favorites in adorable tag-team cooking demos.
When she's not cooking up a storm in the TODAY kitchen, Siri impresses us with her wit and humor on social media, which gives us a peek into her life as a busy mom and, more recently, a newlywed.
Siri lives in the greater New York area with Carson and their three kids.
RELATED: Savannah Guthrie learns to make Siri's famous holiday sugar cookies
Stay tuned to see what Siri and our other TODAY Tastemakers have in store!