What's more convenient than a drive-thru window? Fast food that comes to you.
Believe it. Starting in January, McDonald's will officially become an order-in option ... at least in Tampa, Miami and Orlando (for now).
The OG fast-food chain will partner with meal delivery service UberEATS, which allows users to browse menu options on its site or app before placing a trackable order. If all goes well in Florida, McDonald's will continue expanding the service to other cities.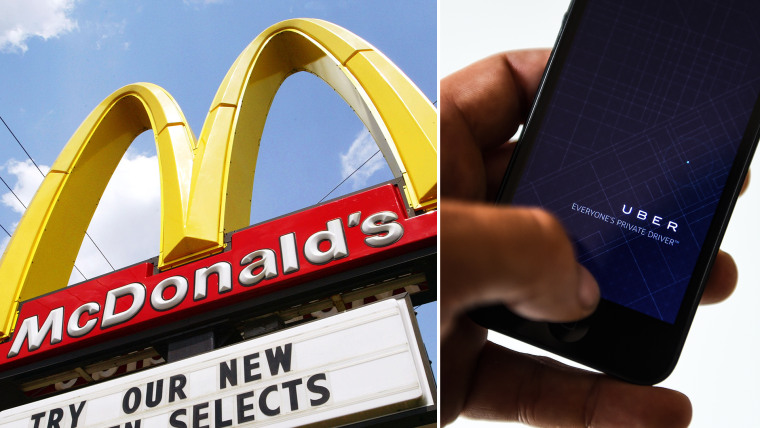 Since UberEATS has a flat booking fee of $4.99 (and sometimes more if they're extra-busy), it's probably not worth ordering a single Big Mac on a Wednesday night when you don't feel like cooking. But we took the liberty of envisioning some scenarios in which a McDonald's delivery order could be 100 percent worth it:
A child's birthday party. Happy Meals for everyone! The kids will be thrilled, and the other parents can't judge, because it's a birthday party. It was either this or pizza.
RELATED: Waffle fries at McDonald's?! Here's where to find them
A nugget buffet. NuggetFest, if you will. Pick up some beers and an assortment of dipping sauces — ranch, honey mustard, BBQ — and see if you can break the world record of 120 nuggets eaten in one sitting. (Just kidding. Don't do that. We don't want to be held responsible.)
Post-wedding brunch. There's a time and place for $20 eggs benedict ... but after a long night of dancing (and an open bar), all anyone really wants is an Egg McMuffin. Maybe a McGriddle, if you're the foodie type. There's no better way to say "thanks for the food processor."
RELATED: McDonald's Chicken McGriddle, the syrup-infused chicken sandwich you never knew you needed
Floridians, let us know how it goes. And we'll look out for our invite to NuggetFest.