One of McDonald's most popular burgers is about to get even better.
On Thursday, the fast-food giant announced that it's switching from frozen beef to fresh in its classic Quarter Pounder.
According to a company tweet, "by mid-2018, all Quarter Pounder burgers at the majority of our restaurants will be cooked with fresh beef."
RELATED: Woman celebrates 44 years at McDonald's: 'It's not a job if you enjoy it'
The change comes as a result of changing expectations from customers.
"Over the past two years, we've made a series of bold, tangible changes for our customers," CEO Steve Easterbrook explained in a press release. "Serving All-Day Breakfast, moving to cage-free eggs and testing delivery are all proof of our commitment to building a better McDonald's. And we are committed to transforming more aspects of our business, including offering a more modern and enjoyable dining experience, adding new levels of convenience and technology, and making more positive changes to the food we serve."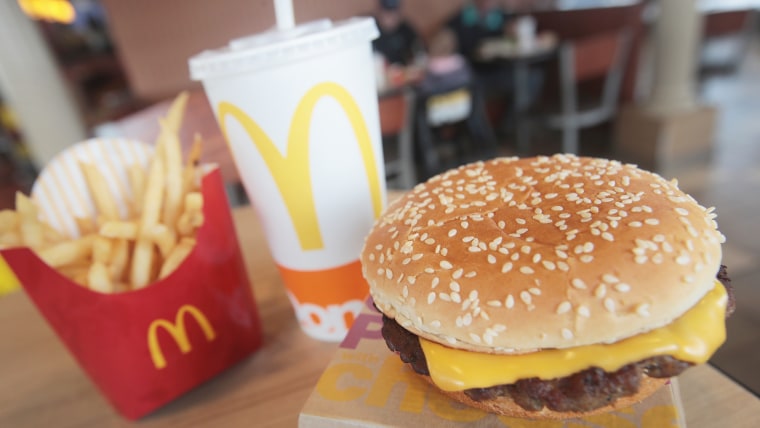 McDonald's USA president Chris Kempczinski added, "Delivering fresh beef that's prepared when our customers order their food is just another example of how we are raising the bar."
But not everyone considers this change a bar-raising gesture.
In fact, the news of fresh-beef Quarter Pounders seems to have started a fresh beef on Twitter — with the competition.
RELATED: McDonald's is testing a new crab meat sandwich
Wendy's, a chain known for its "fresh, never frozen" slogan and its biting sarcasm on social media, took McDonald's to task.
"So you'll still use frozen beef in MOST of your burgers in ALL of your restaurants?" the company tweeted. "Asking for a friend."
As it turns out, the public likes both fresh beef and Twitter burns.
While McDonald's original tweet raked in over 5,500 likes on Twitter, Wendy's response has 138,000 likes — and counting.