Chick-fil-A's quintessential chicken sandwich may have just met its match ... at McDonald's.
The burger chain has begun testing an "Ultimate Chicken Sandwich" and "Ultimate Chicken Tenders" at over 160 stores in Washington State.
Unlike McDonald's current chicken offerings (including the McChicken and the Buttermilk Crispy Chicken), these new menu items are made to order, not cooked in batches.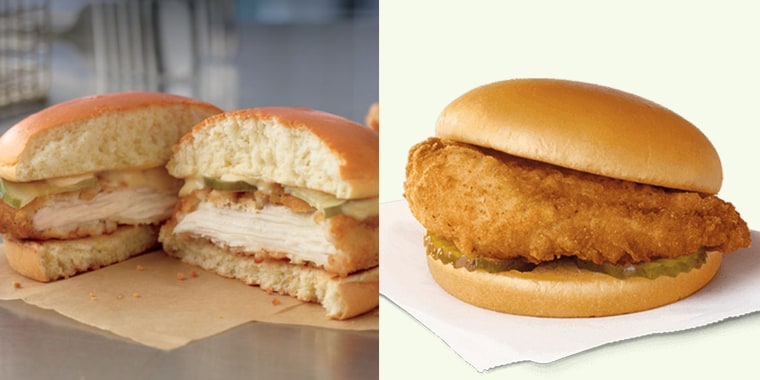 The sandwich features a "lightly-breaded and seasoned" chicken breast with a sweet Dijon sauce (but is it better than Chick-fil-A sauce?!), pickle slices and a soft, steamed roll.
While the classic Chick-fil-A option sets a chicken sandwich-eater back 440 calories, the new McDonald's offering clocks in at 530 calories per sandwich. But the McDonald's sandy also offers 31 grams of protein, as compared to Chick-fil-A's 28 grams.
Whether McDonald's is really offering the "ultimate chicken" experience remains to be seen as the chain said it does not have plans to take the new offerings nationwide until further testing is completed.
For those with peanut allergies, however, the McDonald's sandwich is the only choice: Chick-fil-A pressure cooks its chicken in refined peanut oil, while McDonald's opts for a vegetable oil blend.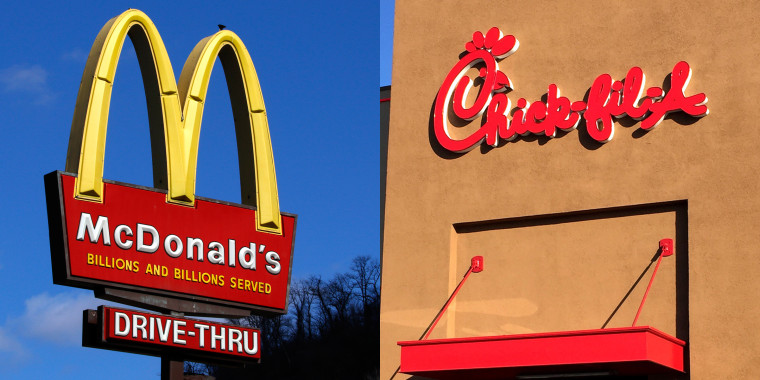 As for the other new offering, the chain's Ultimate Chicken Tenders come in servings of four, six or 10-pieces. Chick-fil-A only offers three or four-count servings for its chicken strip entrée. Like the sandwich, the strips are also made as a customer orders them for a "hot and tender" meal every time.
The Washington State test marks another new venture for the golden arches brand.
Back in August, McDonald's launched a French toast breakfast sandwich in select Minnesota stores. One month later, Florida stores tested four new menu items, including a Stroopwafel McFlurry.
The only recent menu item to go nationwide is the chain's new breakfast sandwich, the Triple Breakfast Stack, which features triple the meat (and double the cheese) of the chain's standard breakfast sandwich.