McDonald's recently gave it's signature Big Mac a makeover and caused a frenzy by offering limited-edition bottles of its Big Mac sauce, but now the mega chain is turning its attention to a brand new seafood sandwich called the Crab Meat Sandwich.
Wait, it's not called the McCrab?! The new sandwich is made with snow crab meat, seasoned clarified butter, celery, seasoned mayo, romaine lettuce and tomato on a sourdough roll, according to the chain's website.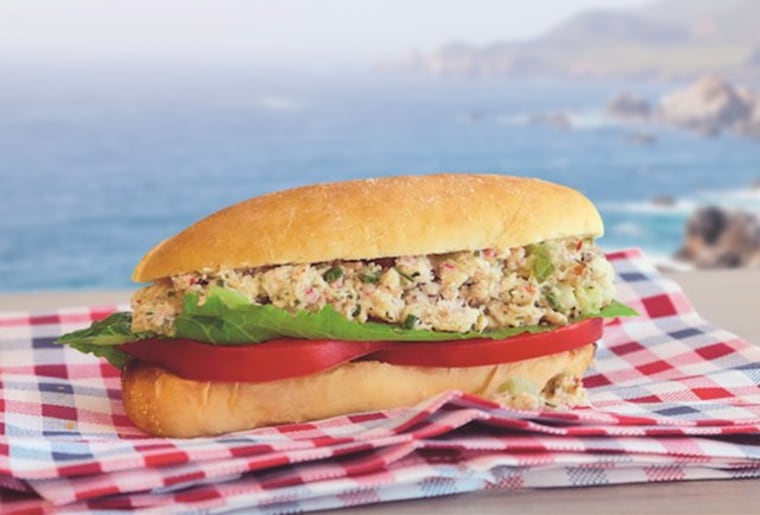 RELATED: Here's how to get your free bottle of McDonald's Big Mac sauce
Right now, McDonald's is testing the Crab Meat Sandwich by serving it at four restaurants in the San Francisco Bay Area.
Ryan Scott, the chef at Finn Town Tavern in San Francisco and a TODAY Food contributor, worked with the fast food giant to create the sandwich. The hope is that the sammie will appeal to locals who are mad about crab, but generally head to Fisherman's Wharf to get it (and also choose Dungeness crab).
RELATED: A Bigger Mac? McDonald's rolls out changes to iconic Big Mac
Let's take a closer look at this new crab sandwich. At 410 calories, it is a healthier choice compared to other menu items like the Big Mac, which weighs in at 540 calories. But is it a truly delicious sandwich?
McDonald's started serving lobster rolls in 2015 and let's just say, they were not up to New England lobster roll standards. Maybe the crab meat rolls will fare better with San Francisco locals? We'll see.
Only time will tell if it's worthy of getting rolled out throughout the Bay Area or nationwide. McDonald's is touting it as the first crab meat sandwich ever served at a fast-food restaurant. We wonder what Filet-O-Fish thinks about all of this!