Beginning in November, the Happy Meal from McDonald's will be just a little less sweet — 11 grams less, to be exact.
McDonald's just announced that it will be replacing the Minute Maid apple juice box with Honest Kids brand organic apple juice box in its Happy Meals, which drops the drink calorie count from 80 to 35, drops the total carbs from 21 to 9, and slashes the sugar from 19 grams to 8 grams. Neither Coca-Cola-owned brand has added sugars, so the drop in sugar comes from the fact that Honest Kids is more water than juice — it's actually 42 percent juice compared to Minute Maid's 100 percent juice.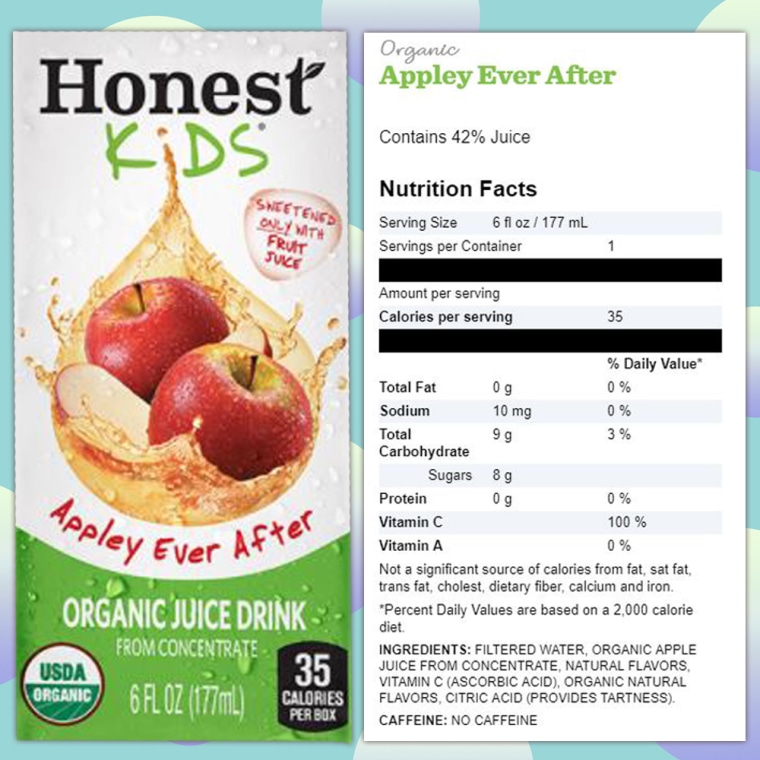 McDonald's is following the trend set by other fast food restaurants like Wendy's, Chick-fil-A and Subway, which have all added Honest Kids juice boxes, a line from the Honest Tea company, to their menus.
"This is part of a commitment by McDonald's to raise the bar on our food," spokeswoman Becca Hary told USA TODAY. "We are committed to continuing our food journey for the benefit of our guests."
Consumers are now more conscious of the link between diabetes, obesity and diet — particularly when it comes to fast food — and McDonald's has been taking steps to offer some healthier options in recent years. In 2011, they began including both fresh produce and a smaller order of fries in the Happy Meal. They followed that up by promoting juice, milk and water as the beverage options rather than soda. Last year, the fast food giant reformulated their chicken nuggets to remove artificial ingredients.
The juice box shakeup also follows consumers' growing interest in organic food. Organic food sales totaled $47 billion in 2016, up $3.7 billion from the previous year, according to the Organic Trade Association.
While all of this is good news for customers looking to reduce sugar in their diets, "healthier" doesn't necessarily mean "healthy," so treating kids to a McDonald's Happy Meal every day is probably not recommended. The World Health Organization recommends that adults and kids cut their sugar intake to under 10 percent of their total calories, and ideally, under 5 percent for additional health benefits.