A typical breakfast order turned into a life-saving mission for a Miami-area McDonald's employee this week.
Pedro Viloria, 22, jumped through a drive-thru window on Tuesday to assist a customer — an off-duty police officer — after she became unresponsive.
All seemed fine when the customer initially ordered and paid at the Doral, Florida, McDonald's restaurant, but when Viloria returned to the window to give the driver her food, she was no longer breathing, she seemed to making jerking movements, and her foot slipped off the break, Viloria told NBC Miami.
Two children seated in the back of the SUV started to scream as the car rolled away, and Viloria instinctively dove through the window, chasing the car and throwing himself in front of it. Fortunately, a curb then stopped the car.
"If I would have had to die to save that woman, I would have done it," Viloria said. "My brain was on hero mode."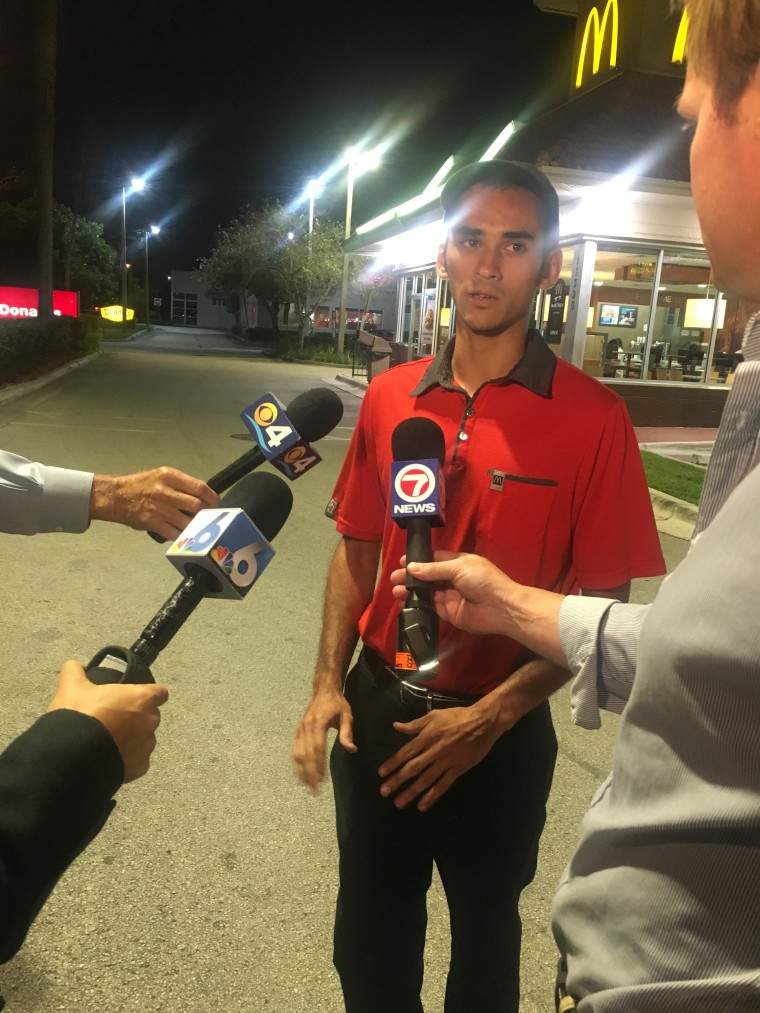 As Viloria is already known on staff as a standout employee, his actions did not surprise his boss or fellow workers.
"First and foremost, our thoughts and prayers are with the officer and her family during this difficult time. I think I speak for our McDonald's family when I say how proud we are of Pedro," Alex Menendez, the local McDonald's owner, told NBC Miami in a statement. "He is an excellent employee, so it didn't surprise me that he took immediate action and jumped through a window to help save this woman."
A second employee, who asked to remain unnamed, assisted with CPR, Menendez noted. "Their quick thinking and action were everything in that moment."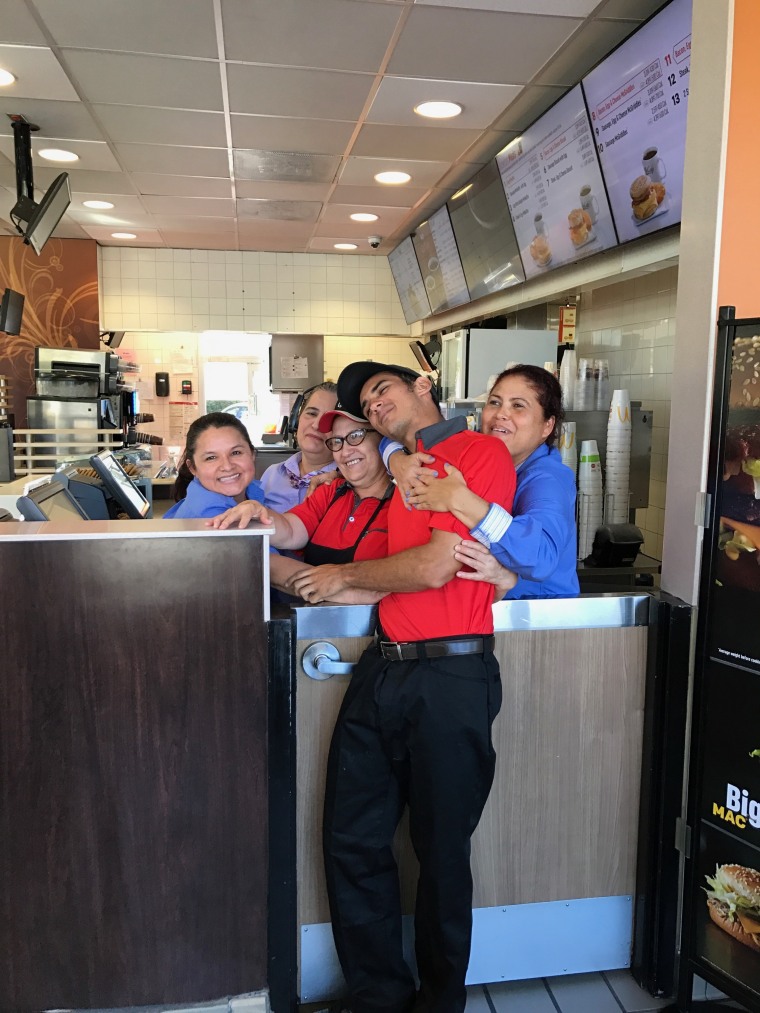 RELATED: McDonald's employee's compassionate act moves bystander
The identity of the off-duty officer remains undisclosed. "We have not disclosed any more information about the officer's medical condition at the request of her family," a Miami-Dade Police Department spokesperson told TODAY. The officer does remain hospitalized, the spokesperson confirmed.
After learning that the person he helped save was actually a police officer, Viloria appeared shocked by the news.
"I saved an officer's life? I can't believe this."