Do you prefer to dip your boot in creamy ranch or hot mustard?
That might sound like a strange question, but if you've ever enjoyed an order of McDonald's Chicken McNuggets, it's likely one you've pondered before — sort of.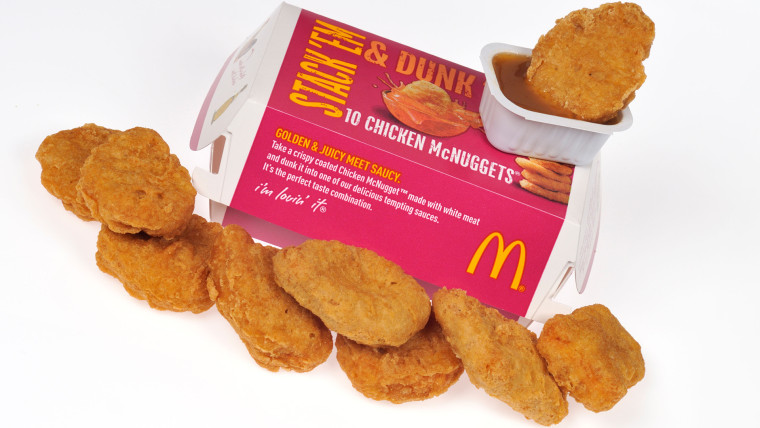 Whether your go-to order is a six-piece or a box of 20, there are only four distinct shapes among those fried chicken treats, and those shapes have names: the boot, the bell, the bow tie and the ball.
RELATED: Man loses 56 pounds after eating only McDonald's for six months
Now, you may have seen a photo making the rounds on social media that describes one of the shapes as a bone:
That because McDonald's has called it that in the past, too. But over the years, in videos and statements, the company has used the term "bow tie" more often than "bone" (though to us, the shape looks a bit like a blob).
RELATED: McDonald's customers cheesed off by lack of key ingredient in mozzarella sticks
"The 4 shapes we make Chicken McNuggets in was the equilibrium of dipability and fun," one McDonald's website wrote. "3 would've been too few. 5 would've been, like, wacky. For now, our McNugget shapes are: the 'ball,' the 'boot' the 'bow tie' and the 'bell.' We also make them similar in size to ensure consistent cooking times for food safety."
But boot, ball, bell or bow tie (or bone), the important thing is that each shape begins with the letter B.
"Because, bud," the company wrote in reply to one customer. "Beautifully built 'B' bites boost bliss, bypassing boredom."
Follow Ree Hines on Twitter.