Is It better to have loved and lost than to have never loved at all?
Fans of McDonald's buttermilk crispy chicken tenders are asking themselves this very question as the popular new item continues to disappear from locations around the country.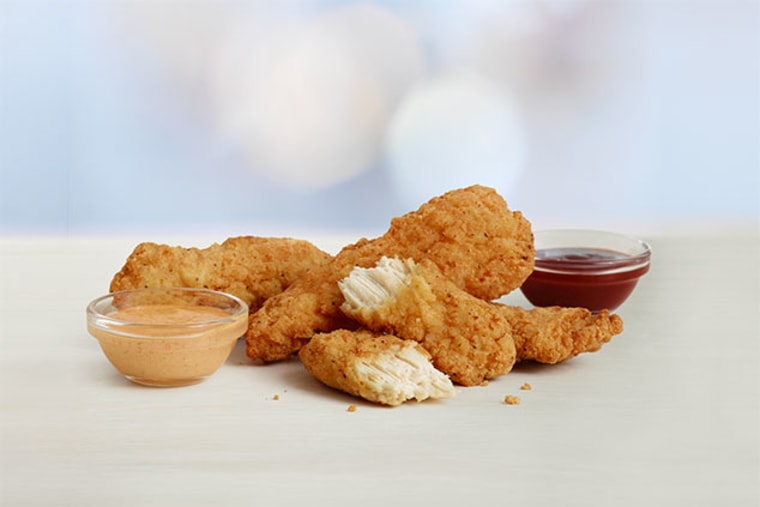 McDonald's launched the buttermilk chicken tenders in late September. It was the chain's first foray back into the chicken tender realm after they phased out chicken selects in 2013. The new tenders, made with lightly battered white meat chicken strips, instantly became a crowd favorite — but it appears even executives at the chain weren't prepared for the new item to be quite so popular.
"Our customers are lovin' our new buttermilk crispy tenders. Because demand far surpassed our expectations, we will soon take a brief break from serving them at our restaurants," a McDonald's representative told TODAY Food via email.
Many tenders' fans took to Twitter to express their grief and dismay that the new item has become impossible to find recently:
But all is not lost! The rep confirmed that while the tenders will be taking "brief" hiatus from the menu, McDonald's expects that the "craveable and delicious tenders" will be back in restaurants nationwide by the end of December.
If you're craving a crispy chicken fix and can't wait until next month, there's always the Spicy Chick-n-Strips at Chick-fil-A or the new spicy nuggets at Burger King.