When it comes to chicken, McDonald's may best be known for its McNuggets ... but now there's a new tender in town.
McDonald's has just unleashed Buttermilk Crispy Tenders — its newest take on the finger food classic — which are chicken tenders are made with 100 percent white meat chicken that's been battered, lightly seasoned and breaded. They're also free of artificial flavors, colors and preservatives.
The tenders are served alongside any of McDonald's nine signature sauces, which include Creamy Ranch, Honey, Honey Mustard, Hot Mustard, Spicy Buffalo, Sriracha Mac Sauce, Sweet 'n Sour, Tangy Barbeque, plus a brand new "Signature Sauce" — a creamy, sweet and tangy sauce that McDonald's says is inspired by its ever-popular Big Mac Special Sauce (so basically a souped-up version of Thousand Island dressing?).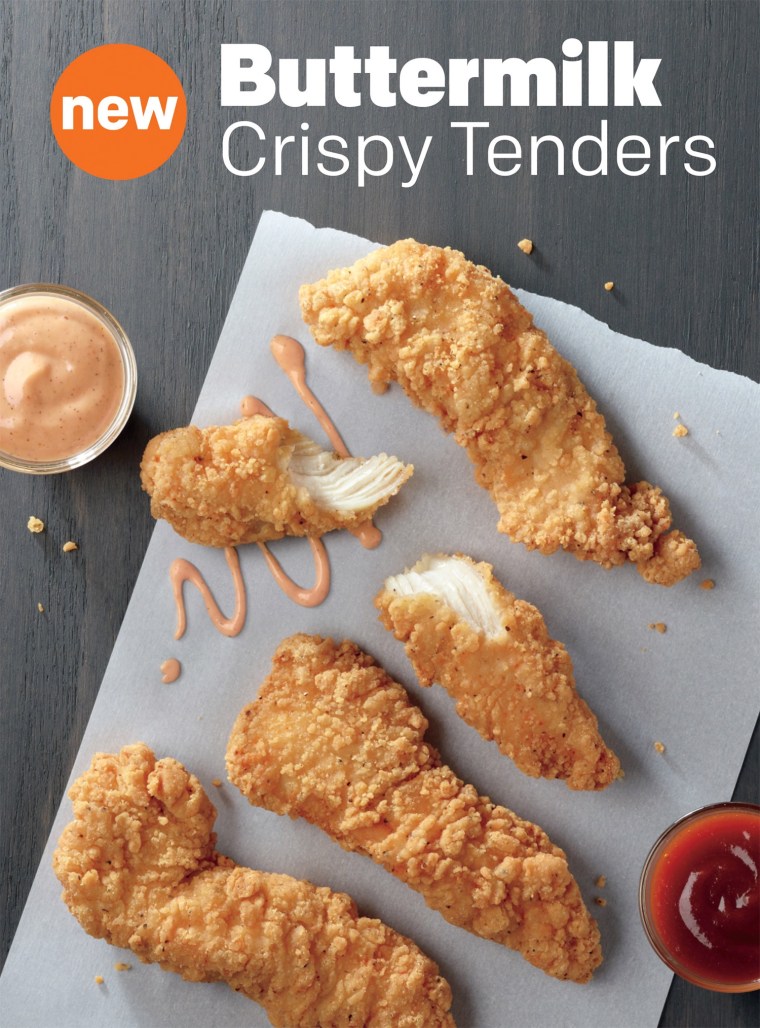 This isn't the first time that McDonald's has dabbled with chicken tenders. In fact, their popular Chicken Selects were launched in 2002 but eventually phased out in 2013. Since then, they have returned from time to time for limited availability at select locations around the country.
"Our new Buttermilk Crispy Tenders are another example of how we're giving customers the food they love," McDonald's chef Michael Haracz, said in a statement. "We also know they have a lot of passion for our sauces so we created a brand new Signature Sauce that perfectly complements Buttermilk Crispy Tenders with the ideal balance of sweet and tangy flavors. It might be my new favorite. Please don't tell Honey Mustard."
The chain has also partnered with Delicious Design League to create limited-edition posters that pay tribute to each of the chain's nine sauces. A team of artists custom-designed the dipping sauce-themed posters to celebrate the variety and flavor of sauces. These posters will be given away at participating McDonald's restaurants on Saturday, Oct. 7, with the purchase of an order of Buttermilk Crispy Tenders, of course.
McDonald's chicken menu items are a source of constant scrutiny and excitement for fans — from the shapes of its nuggets to knowing what exactly goes into them. Spoiler alert: It's always been chicken.
But fans of real tenders are already excited about McDonald's newest take on chicken.
Buttermilk Crispy Tenders will be available later this month at the majority of McDonald's 14,000-plus restaurants. A four-piece meal starts at $3.79.