Those visiting McDonald's looking for a preservative-free meal experience will now find something pretty close if they order a burger — as long as they skip (of all things) the pickle.
On Wednesday, the global fast food chain announced that it's removing artificial colors, flavors and preservatives from most of the burgers on its menu, that even includes using a different type of cheese on cheeseburgers.
"From switching to 100% fresh beef in our Quarter-Pound burgers, cooked right when ordered, to removing artificial preservatives in our Chicken McNuggets, and committing to cage-free eggs by 2025, we have made significant strides in evolving the quality of our food," McDonald's USA president Chris Kempczinski said in a statement.
These changes impact two-thirds of McDonald's burgers and sandwiches currently available nationwide, including the Big Mac and the Quarter Pounder. Aside from the pickles the chain uses, which contain preservatives, most of the sandwiches now contain no artificial preservatives, artificial flavors and no added colors from artificial sources.
The chain said that phasing out these artificial ingredients is not likely to lead to higher prices, but franchise owners do have the right to raise menu prices to offset pricier ingredient costs.
According to a McDonald's representative, the change affects all 14,000 U.S. restaurant locations.
Other menu items (aside from that pickle) that will continue to have artificial ingredients include the Egg McMuffin; the Bacon, Egg & Cheese Biscuit; Bacon, Egg & Cheese McGriddles and the Filet-O-Fish sandwich.
But are these changes really such a big deal? "I'm happy when companies create products that are free from artificial preservatives, flavors and colors," Bonnie Taub-Dix, RDN, creator of Better Than Dieting and author of "Read It Before You Eat It - Taking You from Label to Table," told TODAY Food. "These are helpful strides towards making healthier products."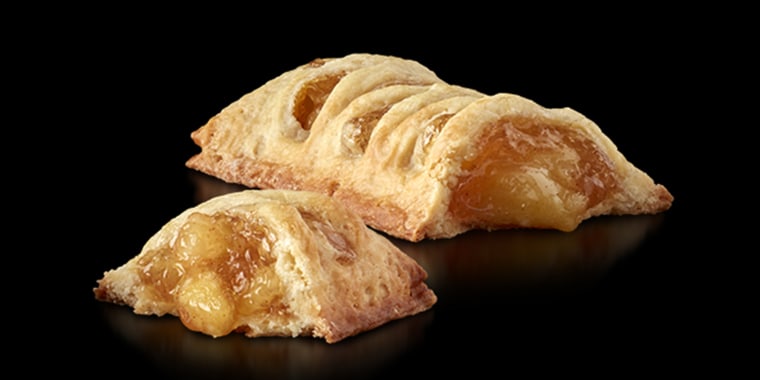 But, said Taub-Dix, consumers need to be careful to take a close look at what still remains within the product. "The artificial preservative was removed from the bun, but the bun is still [made from white flour] and refined and not whole grain," said Taub-Dix. "Offering whole grains would have been an even greater step in the right direction."
She added, "This is not just about McDonald's though — this message rings true for many fast food establishments. Fast food and quick serve restaurants, in general, have improved some of their menu items by offering salads, along with healthier sides and less sugary alternatives. But the less healthy dishes are still the ones that I see advertised as having the special, lower prices."
One change the nutritionist would like to see among fast food companies? Healthier items at lower prices. "I'm not quite sure I ever saw a 'buy one and get one' salad ad!" said Taub-Dix.