Matt Lauer started his week with a real treat on Monday — a Cajun-spiced turkey, cooked to perfection by Curtis Stone. He loved it. He even dubbed it "the best turkey" he's ever had.
In fact, it was so good, Matt forgot something very important between gobbling up bites of the gobbler.
TODAY's most hand-sanitizer-loving, germ-hating anchor helped out in the cooking segment by hefting the raw turkey into the brine, but he forgot to wash his hands before taking another bite of the cooked bird.
Oops!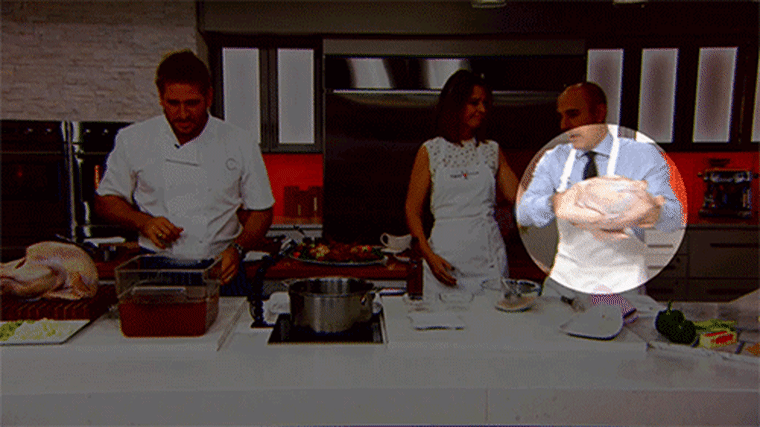 While Matt didn't realize it as it happened, eagle-eyed viewers took to Twitter to make sure he knew exactly what they saw.
"I got some beauties," he said of the tweets Tuesday morning. "Like, 'Enjoy salmonella for 24 hours, idiot,' 'Hope you don't get sick,' and 'We were screaming at the television set. Did you not hear us?'"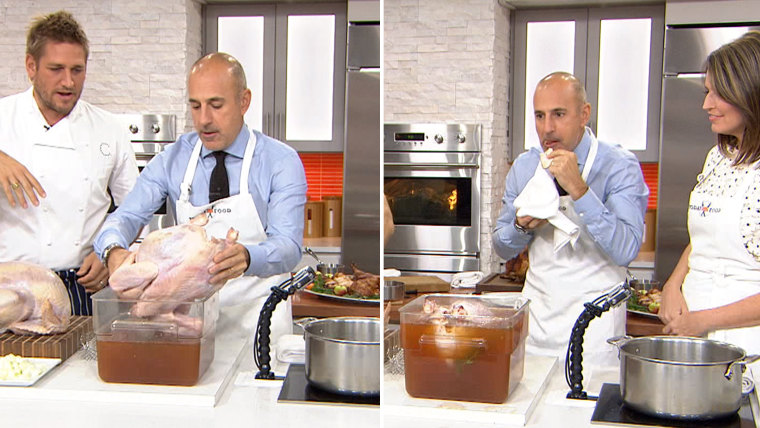 And that was just the tip of the turkey!
Well, he couldn't agree more.
"I blew it," he said after the incident. "I blanked. I had a brain cramp!"
He's lucky, too, since that's about all he had.
"I had some rumbling," he said of his stomach later in the day, but added, "Everything was fine. I feel great today."
MORE: How to cook a juicy turkey: Try it with Curtis Stone's Cajun-roasted turkey
He also feels grateful for all the online ribbing, too.
"Point well taken!" Matt said with a smile. "Wash your hands after you handle raw poultry of any, any kind."
And with that in mind, give that "best turkey" ever a try!