After enduring an unthinkable tragedy, 11-year-old Ben Watkins from Gary, Indiana, will make his national television debut Friday on "MasterChef Junior" hosted by Gordon Ramsay.
For Ben, who has been getting creative in the kitchen since he was just 3-years-old, his appearance on the show is helping to fulfill a lifelong passion for cooking.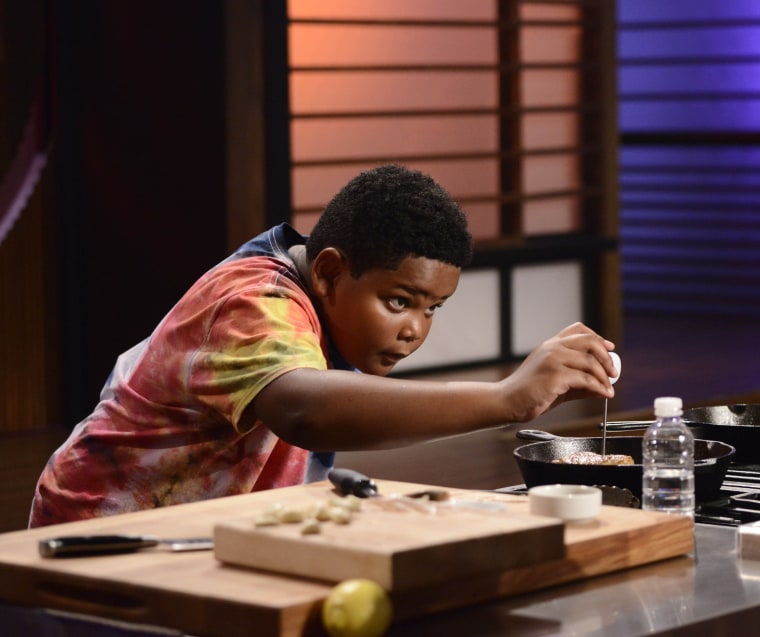 But between filming the show in the spring of 2017 and its airdate on March 2, Ben experienced a loss that no child should ever have to endure. In September, he lost both of his parents in a murder-suicide, according to the Chicago Tribune.
Before his parents' passing, Ben helped out at his family's restaurant, which was even named after him — Big Ben's Bodacious Barbecue, Bakery & Deli. Though the restaurant closed in September, the aspiring chef is still passionate about food.
Trent McCain, the attorney for Ben's grandmother and uncle (who now serve as his guardians), says he remembers seeing Ben and his dad going to the smokehouse together to cook for the restaurant. McCain, whose daughter attends school with Ben and is also a family neighbor, said that Ben's mom exposed him to cooking at a young age. "He took to it very early," McCain told TODAY Food.
In June, Ben told the Times of Northwest Indiana that he came up with a barbecue chicken sandwich recipe, as an alternative to pork, that was a hit with customers at his family's restaurant.
Ben also said loves to bake and told the paper that cookies are one of his favorite things to make.
"Lately I've been making sweet potato, caramel and lemon pound cakes," Ben told the Times "I just kind of think about things and then mix things up. I have had some disasters, but when I have a disaster sometimes it's because I forgot to put something in."
During a recent television appearance in Chicago, Ben brought along one of his specialty recipes, Oatmeal Raisinette Cookies with Caramel Icing. But, like many chefs who keep their tricks of the trade a secret, he declined to share the magic ingredient.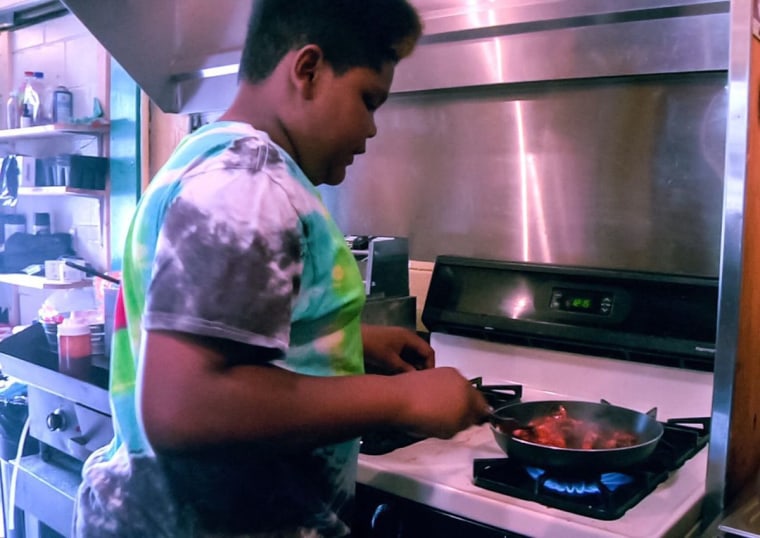 Since September, the Miller Beach community (a neighborhood in Gary where Ben lives) has rallied around him, raising more than $21,000 through fundraisers. McCain also established a GoFundMe page to help pay for Ben's education and health care.
Despite Ben's loss, he continues to cook and says he wants to be an engineer or a chef, McCain told TODAY Food. "I just hope only the very best for Ben. He's such a remarkable young man who's smarter than his age," he said.
Ben is one of 40 contestants, aged 8 to 13, who will vie to become the newest "MasterChef Junior" and win the big prize of $100,000. On the sixth season, the kids will have to tackle a mystery box challenge with 26 ingredients (each representing a different letter of the alphabet), prepare dishes for a wedding reception, participate in a pop-up restaurant challenge, and they'll also have to cook a dish that represents their family heritage.
Despite the many talented hopefuls, McCain says all eyes in Gary will be on Ben Friday night as the first episode airs, cheering him on at a viewing party at Miller Bakery Cafe, a local restaurant. "Ben will be front and center at the party tonight," said McCain. "I hope he's ready to sign autographs!"