Martha Stewart may be the queen of elegant entertaining, but not all her evenings have gone perfectly.
In fact, Stewart, who recently wrapped the first season of VH1's Martha & Snoop's Potluck Dinner Party, opened up to Town & Country about the worst date she's ever been on — and it's a doozy!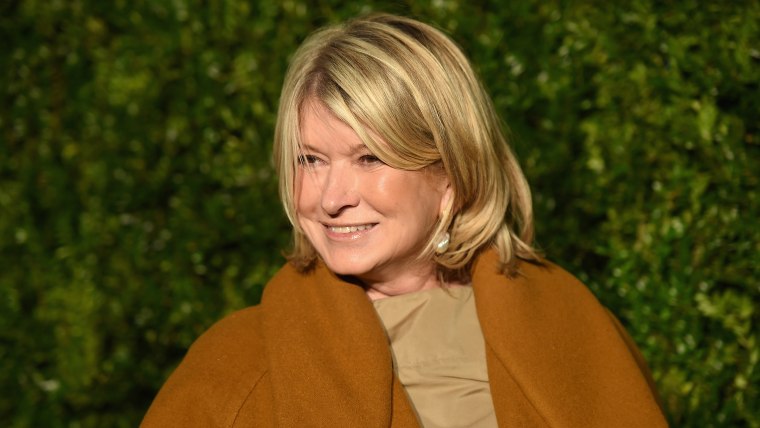 "I went to the lounge area at (famed French restaurant) Le Bernardin with this guy. He had to go somewhere afterward, and I had to go somewhere after," revealed the 75-year-old businesswoman and TV personality, adding that it was the pair's "second or third date."
"We each had places to go; he did not ask me to go with him to the second place. We had cocktails and a little caviar or something," she continued. "Then he just got up and said he had to run, and he ran out and didn't pay! And I thought that was extremely rude."
Stewart insists she's not too fussy when it comes to the men she dates, revealing that she doesn't care if a man can cook, or if he keeps a tidy house.
"It's more like, how much time do I want to spend with that particular person? How interesting is that person to me?" she said.
The homemaking maven also told the magazine she's not always up for preparing the beautifully curated meals found in her famous cookbooks.
Stewart's guilty pleasure food? "It's a spoon of really good organic peanut butter, or a slice of American cheese from my housekeeper's drawer. I steal American slices sometimes — in the plastic, it's so horrible. But it's such a good snack," she said.
She also likes munching on pickled herring late at night. And, she can get down with liverwurst.
"I like liverwurst, and I know how bad it is now," said Stewart. "I love squeezing it out of the tube and just eating calves' liverwurst."
It's hard to imagine Martha Stewart eating liverwurst right out of a tube, but there you have it!
RELATED
Martha Stewart, Snoop Dogg make surprising confessions in 'Never Have I Ever' game
7 ways to keep bugs out of your barbecue from Martha Stewart