Martha Stewart is stopping by TODAY to share her tips and tricks for a spooky, spider-themed Halloween party! Here are some easy ideas, from her magazine Martha Stewart Living and her website marthastewart.com, that you can easily recreate at home.
One of our many "Good Things" in the October issue of Martha Stewart Living, this spider toss is an easy way to occupy your kids, so they don't eat all their candy at once! Put down some tape on the floor with a couple values and let the games begin!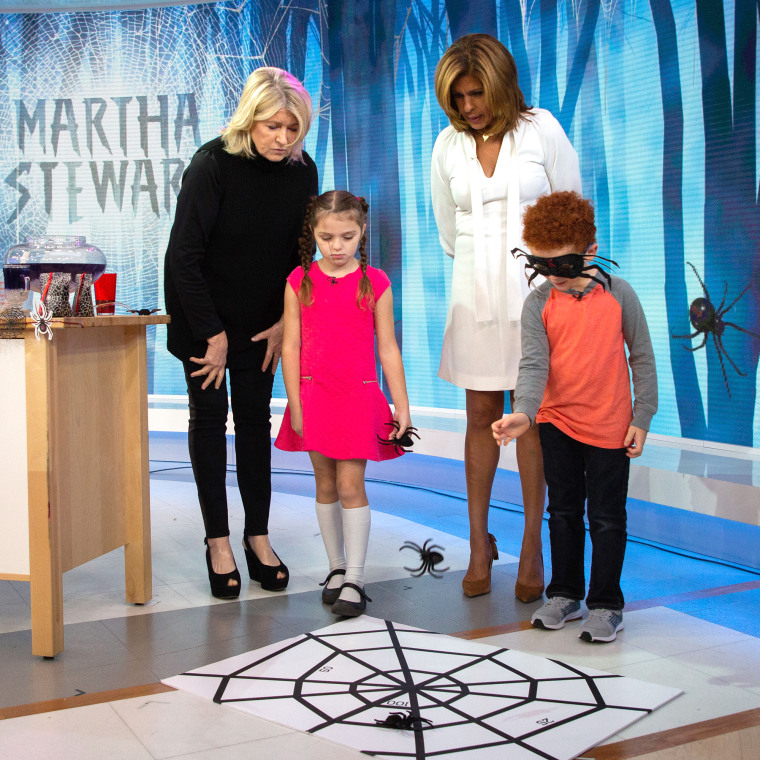 Try this deceptively devious recipe for a fun — and tasty — Halloween drink using grape juice, pearl tapioca and vodka, if you'd like! The first time Martha displayed this spook-tacular treat was on a special Monster Buffet her television show in 2009 with guest Jimmy Fallon.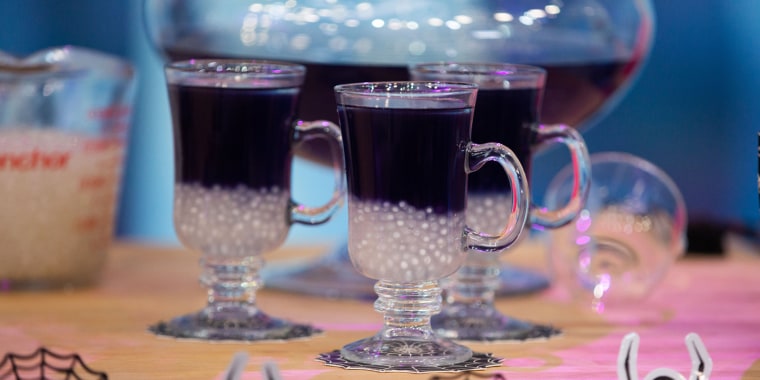 Spider Web Cupcakes
Upgrade your cupcakes with spooky spider webs! With just a toothpick and chocolate and vanilla frosting, you can easily create a very festive array of spider webs — inspired by my bat and cobweb cookies.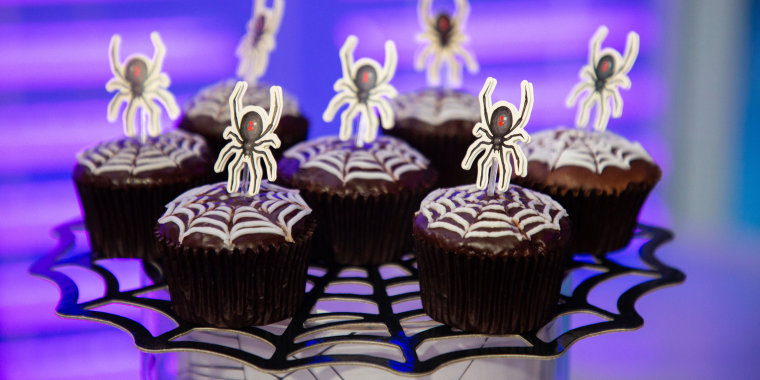 These petite fall treats will charm all but the grumpiest ghouls.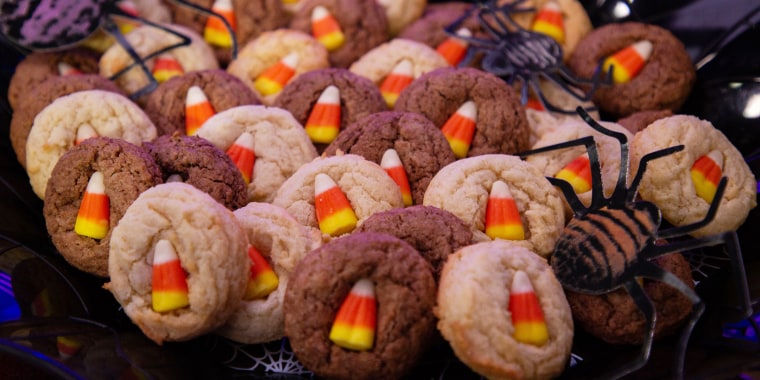 Chicken "Boodle" Soup
Make a traditional chicken-noodle soup but swap out your typical noodles for black-and-white striped pasta, cut the carrots to look like little pumpkins and serve it in a cauldron!