Nothing like a warm summer night fish fry with some cold beers! Martha Stewart stops by the TODAY kitchen to share her recipes for the ultimate fish fry, including fried fish sandwiches with tartar sauce, cabbage and cucumber slaw, potato and pickled beet salad, sparkling cherry limeade and blondie ice cream cake.
This fish is best served immediately, but can be kept warm in a 200°F oven while you fry the rest. You can replace half the fish with large peeled shrimp: Dip them in batter first, then in panko before frying.
To avoid a watery salad, the cucumber should be added to this fresh slaw right before serving. Peel, seed, and cut them, then keep them in a separate container until ready to serve.
Sunny golden beets add vibrant flavor and color to this savory potato salad.
You can make this drink into a shandy by adding lager, ale or wheat beer.
At the end of a good meal everyone will say they're stuffed — until they see this ice cream cake. It is made from rich, buttery blondie; vanilla ice cream (filled with more blondie); and a soft, chewy, totally insane chocolate-caramel topping.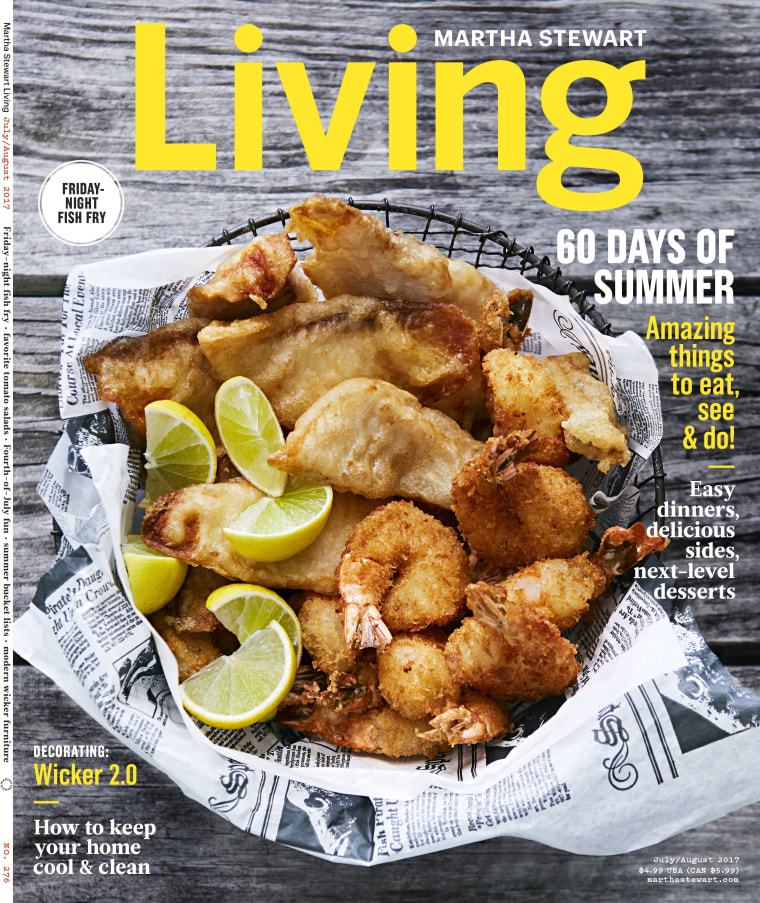 Martha Stewart Living © Meredith Corporation. All rights reserved.
If you like those summery recipes, you should try these: